AUSA News: Army in 'Crawl' Stage of Cloud Transition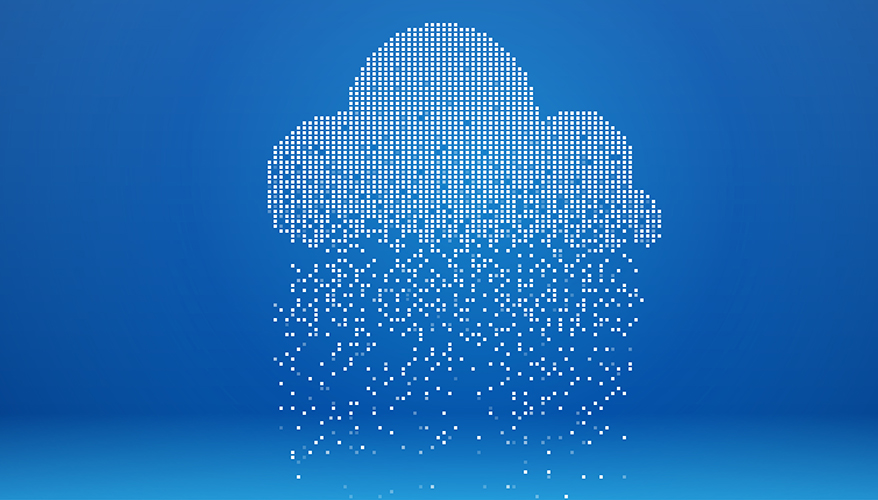 iStock illustration
WASHINGTON, D.C. — In its fiscal year 2024 budget request, the Army asked for $469 million for its transition to the cloud and investments in its data environment. Beyond the questions of if, when and how much Congress will appropriate to the service, the Army still has a lot of work to do to ensure a smooth transition, officials said Oct. 11.

The Army is taking a "crawl, walk, run approach to the cloud" and is still "very much" in the "crawl stage of what that looks like," Leonel Garciga, the service's chief information officer, said during a media roundtable at the Association of the United States Army's annual conference.

In December 2022, the Defense Department awarded a $9 billion enterprise cloud contract to Amazon Web Services, Google Support Services, Microsoft and Oracle under the Joint Warfighting Cloud Capability. The multi-vendor environment has provided some opportunities and challenges to the Army, Garciga said.

The multi-vendor environment "means a lot more training, a lot more diversity in the workforce that we need" to manage the cloud environment, but a lot of good work has been done to "really stand up those core services," he said.

The next step for the Army, and the "more important step" according to Garciga, is figuring out the mechanics of moving programs to the cloud, as well as determining which programs should or should not make the transition.

"I think we're doing a lot of work with the [program executive offices] to focus on those programs that are the most ready to go to cloud, or where it just fundamentally makes sense to go to cloud, and start that prioritization process," he said. "That's kind of the big takeaway … we don't want to take a lot of legacy" data and move it to the cloud when the Army needs to prioritize transitioning its current programs.

"I think we were running really, really fast, and there's a danger of running too fast," he said. The Army is now focused on "maturing where we are" and "adding some discipline to the approach" to the cloud.

"As we start thinking through this problem in a much more mature way, we're starting to think about, where is our data best placed for our mission needs?" Garciga said. "I think that's the real next part of this conversation. … Do we want to put all our data in the cloud? Is that the right answer? Maybe it is, but I do think there's a reality that that might not be the right answer.

"So, I think what you're going to see over the next year [is] us really reflecting on what does this mean for us as an Army?" he continued. "Where's the right place to push some of our data? Where do we want some redundancy where cloud makes sense? … And where do we want some mission assurance where cloud may not make sense, and how do we work through that kind of friction moving forward?"
The service can't let itself be shaped by this "shiny new thing," but must consider "how we fight as an Army" and where it makes sense to deploy the cloud, he said.

Along with the Army, industry must mature its approach to the cloud as well, said Lt. Gen. John Morrison, Army deputy chief of staff, G-6.

"I would submit to you the days of us dragging along a unique Army network to conduct any operation is over," Morrison said. "It's going to always be in this hybrid state of a mix of commercial capabilities and a mix of military unique capabilities, and … how do we use all of that to build in resiliency and then security?"

Building those capabilities will require "a very different conversation with our industry partners," he said. "If you have something that's in the cloud that's actually supporting an operation," Army personnel will need to know what authorities they have "when something goes wrong. … Inside a commercial space, we're going to have to know their back-end architecture" to understand how the system works "and make sure we don't expose any blind spots." Similarly, industry should be asking the Army tough questions to ensure the service doesn't "inadvertently" introduce an element of risk into an operation, he added.

Overall, Garciga said he believes the Joint Warfighting Cloud Capability is a "step in the right direction" for the Army and the rest of the Defense Department.

The service is focused on getting "some reps in" and giving feedback to the Defense Information Systems Agency, he said. "If there [are] some challenges, let's get DISA feedback. Let's make it better.

"I think we're in line with where the other services are right now — it'll be a while," he said. "All of us have some existing contracts that we can't just magically make go away, that we have some existing approaches that we would have to mature to leverage JWCC fully across all the network fabrics, but our plan is clear — it's in writing, and we socialized it with the department.
"I think everyone's on board right now, and we are … in the very beginning stages of picking a couple of big block programs to really move through the process and get some good feedback to DISA," he said.
Topics: Infotech, Information Technology, Cyber