AUSA News: Army to Take Delivery of High-Power Microwave Counter-Drone System (Updated)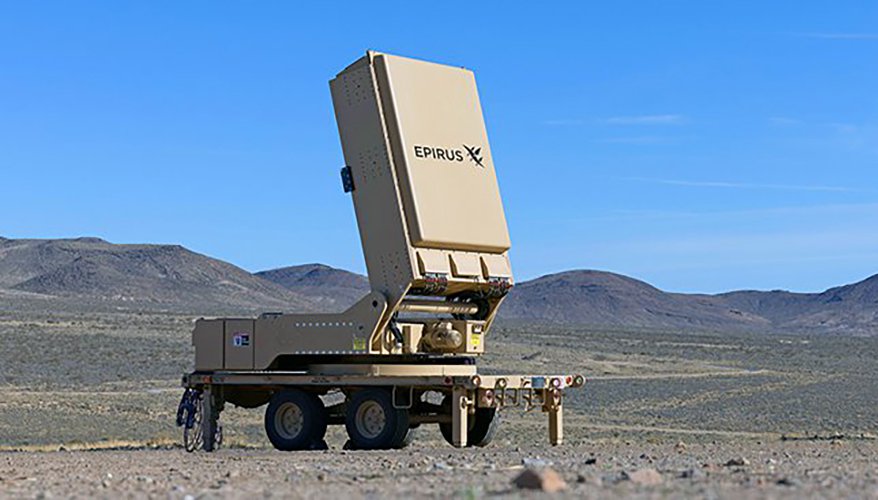 Epirus photo
WASHINGTON, D.C. – California-based tech company, Epirus, announced Oct. 10 that it will deliver a high-power microwave counter-drone prototype to the Army for government testing by the "end of the year."

The company signed a contract in January 2023 with the Army to deliver four prototype systems. "By delivery, that means that it goes through what's called the government acceptance test, and then [the Army] signs that it's delivered. Now after that is a whole series of more tests that [we] have to go through to characterize the system," Mara Motherway, the company's chief growth officer, said on the sidelines of the Association of the United States Army's annual conference in Washington, D.C.

The Army's Rapid Capabilities and Critical Technologies Office, or RCCTO, in support of the Indirect Fire Protection Capability-High-Power Microwave Program, awarded the $66.1 million contract.
The company's Leonidas counter-UAS system utilizes a high-power microwave technology to defeat and dismantle both singular drones and drone swarms, Motherway said.

High-power microwave technology enables the use of short-duration pulses at a certain beam width that can be contracted and expanded, and the strength of the beam can also be altered depending on the target, she said.

Epirus also took on a software-defined approach to high-power microwave technology, enabling rapid and efficient integration with existing Army networks, as well as "upgradable lethality through simple software-based updates to deployed systems that advance the U.S. Army's modernization efforts to meet current and future challenges."

"We will complete our government acceptance, probably, ideally by the end of October, or nominally by the end of the year. Then we'll go through additional testing for the next six months or so," she added.

UAS and counter-UAS technology is constantly evolving, as are the security and defense threats in certain regions, meaning the employment of drones as tactical warfare is becoming more novel, Motherway said.

"We built [Leonidus] for the counter-UAS threat, which is accelerating in every form and fashion in every region in the world," she said. "There's a lot of time and attention that goes towards the Pacific region, you have the threat from China and Chinese drone manufacturing. We think about how our system would operate in that kind of fight."
Correction: A previous version of this story misstated the number of prototypes to be delivered by the end of the year.
Topics: Electronics, Emerging Technologies