NDIA PERSPECTIVE INDUSTRIAL BASE
An Arsenal of Peace in Challenging Times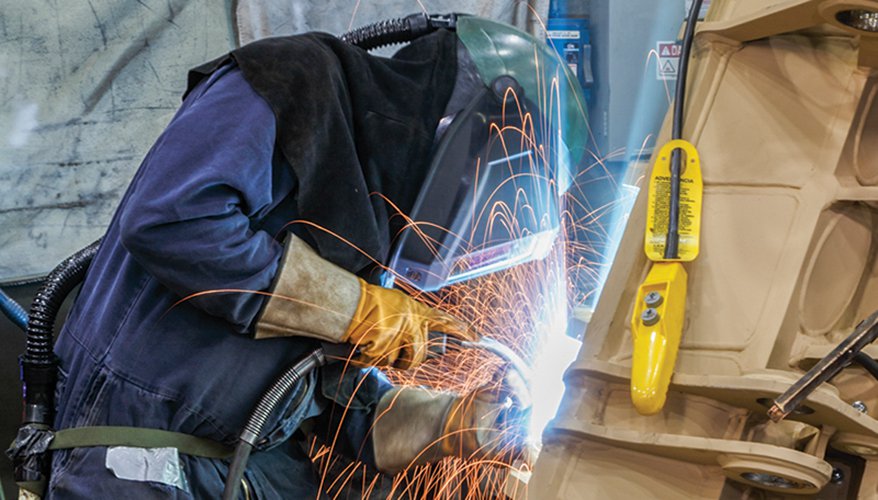 Defense Dept. photo
As I begin my two-year tenure as chairman of the National Defense Industrial Association, I want to start by thanking each of you for the work you — our government and industry leaders— execute every day on behalf of the men and women defending our country. Your efforts matter, and your dedication is vital.

In its 103-year history, NDIA has been at the tip of the spear during many challenging times for our industry. This is yet another.

The president's National Security Advisor Jake Sullivan has said, "The world is at an inflection point" and we must "advance America's vital interests and position America to outpace our competitors."

Yet, we are hobbled with a politically divided government and polling showing that many Americans rank national security threats well below their economic and social concerns. Sadly, the disconnect is widening between the scale of our security challenges and the necessary focus on solutions to successfully address them.

With China seeking to revise the rules and norms of the current international order to benefit its authoritarian and expansionist vision and Russia testing the resolve of democracies with its savage invasion of Ukraine, allies and partners are looking to the United States for greater economic and security leadership. They are calling for America to restore the initiative in global technological standards setting, increase plurilateral cooperation on trade and export controls, and promote a more effective deterrence against antidemocratic governments.

Meanwhile, the U.S. national security ecosystem is relearning how to maneuver in an era of economic and technological great power competition. Leaders in the legislative branch are focusing on the resources and commitments required to sustain a resilient, strong and diverse defense industrial base. The Defense Department's leaders are re-orienting operating concepts and requirements to align with the changing character of war and to accelerate its business and military operations to the speed of the digital world.

Conversely, budget stability remains an elusive goal. For the past 14 years, the department has 13 times operated under a continuing resolution for part of the year. This budgetary dysfunction delays new starts, increases costs, stifles innovation and negatively impacts the readiness of warfighters. Only U.S. adversaries benefit from this extravagant waste of resources and momentum.

Combined, the escalating nature of economic and technological great power competition, internal domestic discord and challenging global business conditions increases the likelihood of breakdowns in the many connections between government and what we do. The consequences of such breakdowns have never been more significant.

Therefore, the necessity for our team to move the needle has never been greater. To do so, we must leverage our greatest strength — you. We must significantly amplify your voices and priorities to key department and congressional leaders. Collectively, we will be unmatched in our credibility, competence and experience derived from the combined technical depth that each of you bring — the technical depth of NDIA's divisions, the geographic diversity of its chapters and the business acumen of the board of directors.

We have an ambitious vision on your behalf. We will focus on secure budget stability and sufficiency; advance digital modernization; facilitate foreign military sales modernization and technological integration with allies and partners; enhance industrial readiness and capacity; and address the root causes to the instability of the supply chains.

And we will continue to represent all companies in the defense industrial base and highlight the unique challenges of its workforce disruptions.

To implement this vision, we are fortunate to have excellent partners leading the acquisition community at the Pentagon. Starting with Bill LaPlante, the undersecretary of defense for acquisition and sustainment, industry has experienced partners in the department and the military services with both significant business experience and a passion for supporting service members. They want to better understand your concerns with facts, data, experiences, and yes, the pain points in working with the department.

Therefore, we are energized to continue to connect you with government acquisition officials attending NDIA's many conferences and chapter events. We will continue to host technical forums to give you the opportunity to directly engage with government leaders. And we will continue to focus on representing your interests, challenges and concerns to successfully educate external audiences on the best solutions to remove the barriers impeding your work.

We will also continue the tradition of sustaining deep and bipartisan relationships with congressional committees as well as individual members and staff. The association is a trusted brand for providing nonpartisan, technically sound information regarding the challenges and opportunities for the defense industrial base. And Congress counts on NDIA representing all companies in the defense ecosystem.

As the 118th Congress begins, we are well-postured to work with stakeholders to help you translate your ideas and initiatives into effective policy solutions.

You are the sinews of deterrence — America's Arsenal of Peace. With your dedication, imagination, invention and production, we will move the needle for these challenging times.

Join us.

Michael Bayer is National Defense Industrial Association's board chair and the president and CEO of Dumbarton Strategies.
Topics: Industrial Base, Acquisition, Defense Department