ALGORITHMIC WARFARE INFOTECH
Machine Learning, AI Needed For JADC2 Secure Comms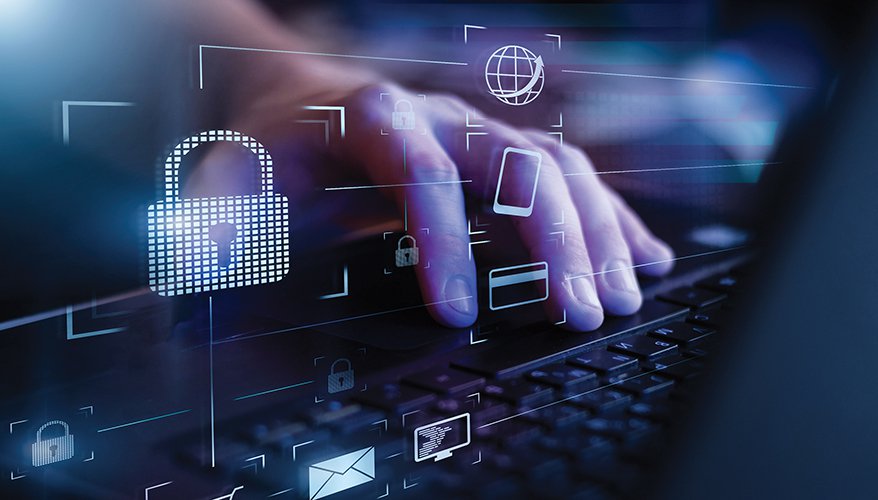 iStock illustration
The Pentagon-wide effort to connect sensors to shooters to gain decision dominance should prioritize secure communications, industry executives said.

The Air Force is looking at new technologies to support its contribution to the joint all-domain command and control, or JADC2, campaign, including systems that use machine learning and artificial intelligence to speed up comms. A secure communications demonstration this fall spurred the buildup of networking capability needed for the effort, officials said.

The Air Force Research Laboratory partnered with Raytheon and Starlink for a demonstration of the robust information provisioning layer program, or RIPL, Brian Holmes, program manager of AFRL advanced planning and autonomous command and control systems branch, announced in a December press release.

In September, using internet protocol encryptors, Starlink engineers demonstrated a secure link between a test facility in Oneida, New York, and the main research lab several miles away in Rome, New York.

"It's software to try and connect and establish communications networking across different legacy links in a way that supports all those links and gets the data from the suppliers to the people that need it," Jason Redi, president of Raytheon BBN, told reporters at a Raytheon event in November.

There are many different links that are created for unique purposes that are not able to talk to one another, he said. Operators don't have time to look for where the data they need is, especially if certain links are taken out by adversaries.

"That is another way we can use AI — what kinds of data should be cached and replicated throughout the whole tactical and strategic network to be able to maintain a resilient system even as these links are coming up and down," he said.

RIPL also integrated additional Air Force hardware and algorithms during the demonstration, the press release stated.

"It also aligns with the Department of Defense's joint all-domain command and control vision and approach for identifying, organizing and delivering improved Joint Force C2 capabilities and accounting for adversaries who have closed many of the capability and methodology advantages depended upon for operational success," Holmes said in the release.

"We feel this was a very good example, very successful example, of what JADC2 can show, and [we] are bringing this to some other programs as well," Redi said.

RIPL's translation capability is not as important as its capability to work with many links, he added. There were four different links used in the demonstration, but he declined to say which ones.

The most interesting ones to Raytheon include Link 16 and the Common Data Link, but the company wants to demonstrate that it can work with as many as possible, he said.

"Because as soon as you do one with five links, the sixth link is going to show up in the back door," he said.

While secure communications is an essential part of the service's JADC2 effort, "it's not very sexy," Gen. Dave Deptula, dean of the Mitchell Institute for Aerospace Studies, told reporters.

Before getting to the two Cs in JADC2, it's more important to get to one: joint all-domain communications, Deptula said.

"Fundamental to all of this is ubiquitous and seamless sharing of information, which relies on what? Assured connectivity. [It's] absolutely fundamental," he said.

The Air Force awarded Raytheon a contract in September for the Advanced Battle Management Systems, or ABMS, the service's version of JADC2.

Raytheon thinks extending interoperability beyond one service is still a challenge, said Paul Meyer, president of tech incubator Department 22 at Raytheon Intelligence and Space. Interoperability with allied nations could struggle to keep pace with the U.S. progress in this area, he said.

"That probably will continue to be a concern," he said. "Why? Because no one has the ability to fund the level that the United States can and actually set those standards."

Even interoperability between services is still in early stages, Meyer said. All the services have their own approach to JADC2. The Navy has Project Overmatch and Project Convergence is the Army's JADC2 experimentation exercise.

The Army, Navy and the Air Force are in the same JADC2 working groups, but they have different problems, Meyer said.

"If you look at the Army, they've got a different problem because it has got to get down to every individual soldier, so it's a different scale problem and what information they need to pass," he said.

Meyer added integration and interoperability led Raytheon's reorganization this year to "stay ahead of the government" in developing technologies that could support JADC2.

The company combined the fire controls and electronic warfare divisions because "there are the apertures with algorithms and techniques behind it." The company also combined the electro-optical and infrared systems divisions.

"Further integration was required so you understand what the person to your left and right is actually doing so you can understand how to integrate much faster and take advantage of that," he said.
Topics: Infotech, Defense Department, Battlefield Communications