JUST IN: Senior U.S. Official Warns of 'Competition' with China, Russia in Latin America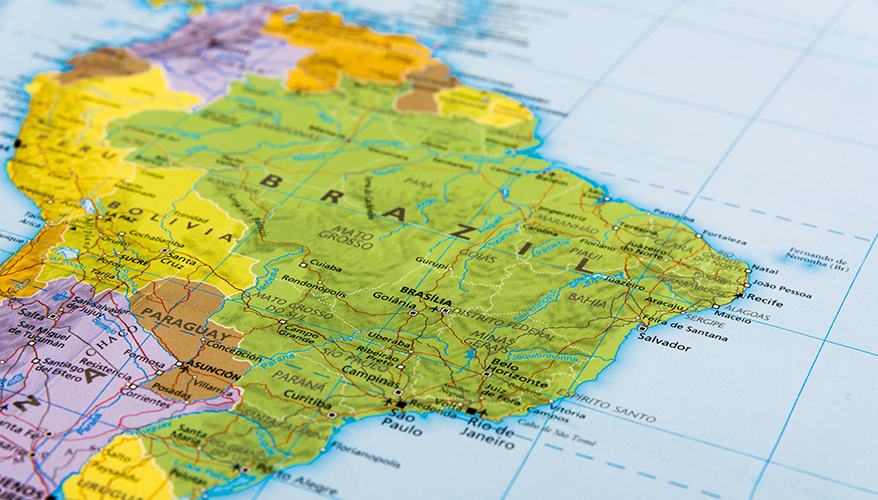 iStock photo
Some of the Defense Department's most pressing adversaries are growing their presence right in the United States' own backyard, Gen. Laura Richardson, commander of U.S. Southern Command, said Jan. 19.

The Pentagon considers China a "pacing challenge" and Russia an "acute threat" according to the National Defense Strategy, and the United States has shifted its priorities to deterring conflict with either nation through a number of modernization efforts that are largely focused on operations in the Indo-Pacific.

However, Richardson noted that Beijing and Moscow's activities are not isolated to the Eastern Hemisphere and each country has been growing its influence in Central and South America through a variety of projects — from investments in critical infrastructure to providing military equipment.

"I believe that we have some competition right here on the 20-yard-line to our homeland — right here in the red zone," Richardson said during an event hosted by the Atlantic Council. "We haven't had competition like this before, and we have to do things a little bit differently."

China's leverage in the nations within Southcom's jurisdiction are troubling, she said. Beijing has become a top trading partner for many countries in Latin America while also investing billions in infrastructure projects in the region, she noted.

For example, 20 nations in Latin America have signed onto the Belt and Road Initiative — a global infrastructure development program funded by the Chinese government. Through the project, Beijing has helped finance critical highways, railways and deep-water ports in South and Central America, Richardson said.

China is also heavily involved in building 5G infrastructure in Latin America, she noted. Several nations depend on the Chinese telecommunications giant Huawei— which the United States has banned from sale or import — as their wireless network providers, she said.

"I worry about these dual-use, state-owned enterprises that pop up from the [People's Republic of China], and I worry about the dual-use capability — being able to flip them around and use them for military use," Richardson said.

Many of the countries in Latin America are still dealing with consequential impacts to their economies caused by the COVID-19 pandemic that have affected their ability to import equipment, she said.

"These partner nations, due to the impacts of their economy, are starting to look at the financing that goes along with it — not necessarily the quality of the equipment, but who has the best finance deal — because they can't afford it so much up front," she said.

Meanwhile, Russia's activities in Latin America are also concerning, and Southcom is working with partner nations to weaken Moscow's influence, Richardson said.

Currently, the command is trying to replace Russian-made equipment used by nine countries with equipment made by the United States, she said. Countries who do replace their equipment do have the opportunity to donate it to Ukraine's effort against Russia, she added.

Disinformation from Russian media sources is also prevalent in the region, with spikes of activity during times leading up to critical elections, she said.

Richardson emphasized that the United States does have a crucial role to play in Central and South America, and that it needs to be investing more economically and continuing to work with its partner nations.

"This region matters. It has a lot to do with national security, and we need to step up our game, and we need to be faster. And we need to work and deliver capabilities at the speed of relevance for this region," she said.
Topics: International, Defense Department