Small Agency Blazes Trail For New Space Architecture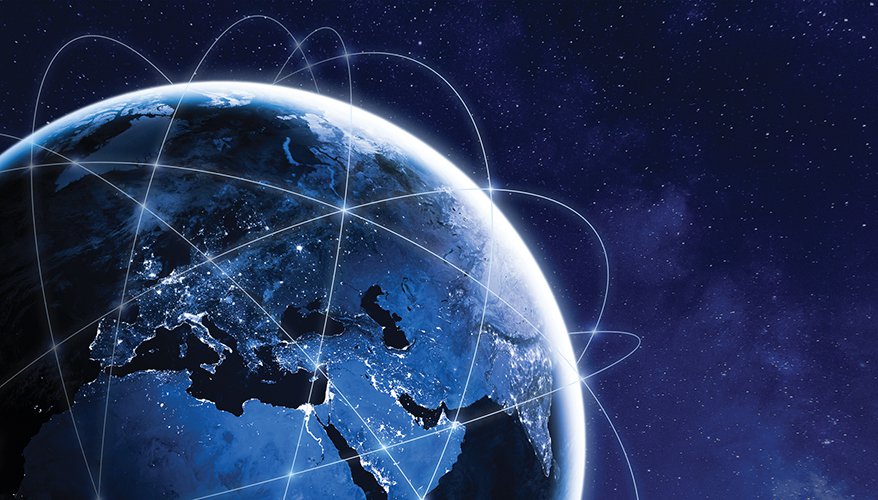 iStock illustration
The Space Development Agency is trying to live up to its motto — "Semper Citius," or always faster — as it integrates with the Space Force and ramps up acquisition for the service.

The agency officially became part of the Space Force in October 2022. Through its acquisition strategy that prioritizes delivery speed over cost and performance, the agency is looking to transform how the service procures and fields new technologies and capabilities from the inside out.

Creating change has been a focus for the Space Development Agency since its inception in March 2019, said the agency's director Derek Tournear.

"We were established outside of what was the Air Force — there was no Space Force back then — for one reason and one reason only, and that was to come up with a completely new way to do space architecture that disrupted the status quo," he said during a recent keynote address at the Mitchell Institute Spacepower Security Forum.

The SDA modeled itself off the book "The Innovator's Dilemma" by Clayton Christensen, "which essentially says … you cannot have disruption from within, it really has to happen from outside," Tournear said.

The agency has led the Defense Department's efforts to develop the National Defense Space Architecture, or NDSA, a proliferated system of satellite constellations primarily in low-Earth orbit to provide war­fighters beyond-line-of-sight targeting of mobile objects such as ships and advanced missiles in flight.

Demonstrating this increased capability to track and alert soldiers to vehicles and missiles will help U.S. forces deter aggression and prevent future conflict, Tournear said.

"Once you can demonstrate that we have these capabilities … that will prevent war, because everyone will see that and see how rapidly we can employ those capabilities and know that if they choose to actually engage in the United States, then we will be able to defeat them," he said during a panel discussion at the Air and Space Forces Association's annual conference in National Harbor, Maryland, in September.

To put the new spacecraft in orbit as soon as possible, the SDA introduced an acquisition strategy called "spiral development," fielding capabilities in two-year stages called tranches.

"We are not going to take 10 years to field a constellation, 10 years to field a capability," Tournear said. "We're going to start with a minimum viable product, and we're going to field that and increase that capability every two years by hook or by crook, get those new capabilities up there."

Rather than wait for the best platform possible, the agency incentivized solutions that maintain the architecture's rapid fielding schedule over cost and performance, he said.

"The spiral development approach only works if you can keep that … model of delivering these capabilities on time," Tournear said. "The better product that's sitting on the ground when you go to war is not helpful. That's our unofficial motto … 'better is the enemy of good enough.'"

This rapid acquisition strategy, with competition for contracts every other year, relies heavily on industry to continue providing the necessary capabilities, he said.

"So in a sense, I am supplementing … SDA's budget with [industry's] internal research and development dollars to make products that then you can sell back to the government," Tournear said.

Spiral development was not "an easy concept for folks within the Pentagon to grasp," he said. SDA has faced some delays, but the agency remains committed to its approach.

The initial Tranche 0 launch was originally scheduled for September 2022, but as vendors identified challenges to the "aggressive delivery schedule," it was pushed to December 2022 and then again to March 2023 "after careful analysis and with input from our performers," an SDA spokesperson said in an email.

"SDA built in some launch flexibility to account for risks," the spokesperson said. "We anticipate all Tranche 0 satellites will be flying in time to participate in critical capability demonstrations including military exercises in summer 2023 and missile targeting demonstrations in 2024.

"SDA is confident our spiral development model works, while the learning process provides SDA the opportunity to grow our relationship with industry and apply Tranche 0 lessons to future tranches," the spokesperson added. "SDA is not backing off on speed, as we still believe schedule is king."

The Tranche 0 satellites were less expensive than expected, Tournear said.

Tournear anticipated SDA would pay as much as $25 million per satellite, but the average price for Tranche 0 satellites landed at about $14 million. They "came in below what I thought, so that [gave] a lot of people confidence," he said.

Tranche 1 satellites — which are expected to launch in 2024 and 2025 — have cost just under $14 million per unit while increasing capability from Tranche 0, he added.
As long as the agency doesn't try to push ahead of what industry can develop, it can receive affordable price points, Tournear said.

The Space Development Agency is now part of the Space Force, which is also trying to improve upon traditional Defense Department acquisition practices. In its April 2022 report, "Space Acquisitions: Changing Environment Presents Continuing Challenges and Opportunities for DoD," the Government Accountability Office noted the creation of the Space Force "will consolidate leadership, planning, and management for selected DoD space programs."

That said, "Only time will tell if Space Force … will be able to address the long-standing concerns raised by [the Government Accountability Office] and others including historical fragmentation in space acquisition leadership," the report added.

"There's a track record of being late on programs. We have to turn that track record around and actually execute," said Assistant Secretary of the Air Force for Space Acquisition and Integration Frank Calvelli, who assumed the role in May.

In a memo sent to the Space Force's acquisition workforce in October, Calvelli outlined nine acquisition tenets to ensure "timely delivery of space capabilities," he wrote.

Several of the tenets directly aligned with the Space Development Agency's spiral development strategy, such as building smaller satellites, maintaining stability in programs and executing and delivering capabilities that work, on schedule and on cost.

"The traditional ways of doing space acquisition must be reformed in order to add speed to our acquisitions to meet our priorities," Calvelli said in the memo.

Another tenet was avoiding over-classification, which makes many programs "top secret," a problem that has hindered the delivery of space capabilities for a long time, said Gen. David "DT" Thompson, vice chief of space operations.

"Security remains probably one of our biggest challenges, and … while we own the ability to change it, we just have some form of bureaucratic inertia that will not let us do so," he said during a keynote address at the Mitchell Institute Spacepower Security Forum.

Senior leadership in the Defense Department, including Deputy Secretary of Defense Kathleen Hicks, is "very focused on streamlining and hopefully … normalizing that structure," he added.

Thompson went on to commend the Space Development Agency for its acquisition strategy.

"They have found a way to use law and regulation to move out rapidly and field capabilities," he said. "They have demonstrated that [Federal Acquisition Regulation] and statute are not the problem. If we will simply empower and use them the way we should, we can do what we need to do."

Calvelli also expressed his support of the SDA's spiral development method for acquisition.

"I am generally excited about their approach to [doing] business," Calvelli said during the AFA conference. "They are building small, they are doing things on two-year centers, and they are delivering capabilities faster. And I actually think that's a model that we can take advantage of and actually push across the organization, across the other PEOs, and something we can learn from."

One of the Space Force's other acquisition arms, Space Systems Command, has already taken a cue from SDA in its plans to acquire missile warning and tracking satellites for a medium-Earth orbit network, Tournear said during a media roundtable at the conference.

Space Systems Command is "following the model of spiral development and this two-year timeframe to get things up and operational," Tournear said.

The two-year stages, called "epochs," in Space Systems Command's missile-warning constellation will be a year behind the NDSA satellites, he added.

"You've got Tranche 1, Epoch 1, Tranche 2, Epoch 2 in perpetuity until we get these constellations up there and delivering to the warfighter," Tournear said.

Space Systems Command adopting spiral development shows that this acquisition strategy has "really taken hold" within the Space Force, he added.

Despite initially wanting the Space Development Agency to remain outside of the Space Force until 2025 when the Tranche 1 satellites would all be launched, the desired "disruption actually occurred more quickly," thus allowing the agency to become part of the service in 2022, Tournear said.

"What we were proposing to do at SDA was clearly outside, was clearly disruptive and … a lot of people were worried that we were basically proposing this and promising too much," he said. "The prevailing thought [now] is: this is the new architecture. We have to get to this proliferated architecture, and you know what, we have to get to this faster spiral development approach."

"The Space Force going forward is … all in on this new model. Let's push forward. Let's make SDA a success because that is the success for the Space Force," he said.
Topics: Space, Acquisition, Missile Defense