Tech Incubator Exploring Hypersonic Missile 3D Printing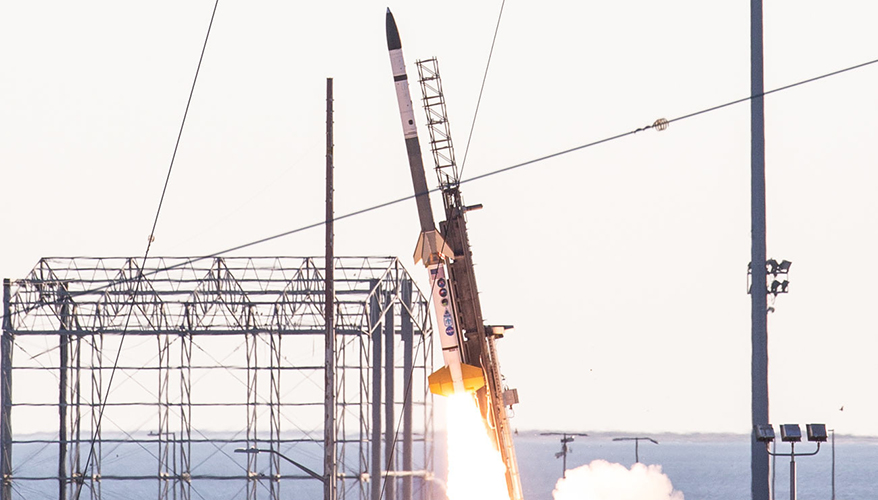 Navy photo
ARLINGTON, Virginia — The Defense Department wants to find out how it can make hypersonic missiles more efficiently through a new additive manufacturing program, officials said.

The Office of the Secretary of Defense's Manufacturing Technology Program and the Naval Surface Warfare Center recently put out a request for solutions for the Growing Additive Manufacturing Maturity for Airbreathing Hypersonics challenge, also known as GAMMA-H.

It aims to find 3D printing techniques that can meet the high temperature and propulsion standards for hypersonic airbreathing systems, the technology that powers hypersonic weapons, according to an Office of the Under Secretary of Defense for Research and Engineering press release.

The non-profit membership National Security Technology Accelerator will manage a consortium to help select the most promising solutions for other transaction authority contracts, said Tony Kestranek, deputy director for strategic and spectrum missions advanced resilient trusted systems at the accelerator.

Hypersonic weapons — highly maneuverable missiles that can travel faster than Mach 5 — are one of the biggest technology priorities in the defense world, he said. While the Army, Air Force and Navy each have their own development programs, Russia and China have tested their own missiles in recent years.

"I think everybody is fully aware that we are not first when it comes to hypersonics in the world," Kestranek said. The Pentagon "is trying to catch up," he added.

Additive manufacturing will help decrease the number of individual parts that need inspection, shipment and construction during the manufacturing process, making the development of hypersonic systems more efficient and cost-effective, he said.

After a contract is awarded in June, the program will begin a 36-month prototyping effort, Kestranek said.

While there is no set number of awards, the Pentagon expects several will be necessary "to cover the breadth and depth of solutions the GAMMA-H challenge represents," according to a Defense Department spokesperson.

The flexibility of the challenge can encourage nontraditional industry to get involved, Kestranek said.

"It's the speed — more like commercial contracting — that gets it moved downstream a little bit faster," he said.

The challenge has about $106 million in funding, which is helpful for attracting the attention of the more than 800 members in the accelerator's network, Kestranek noted. The request for solutions closed in December, which will lead to a downselect in April.
Topics: Manufacturing, Armaments, Hypersonic