JUST IN: Navy Chief Says Shipbuilders Need to 'Pick Up the Pace'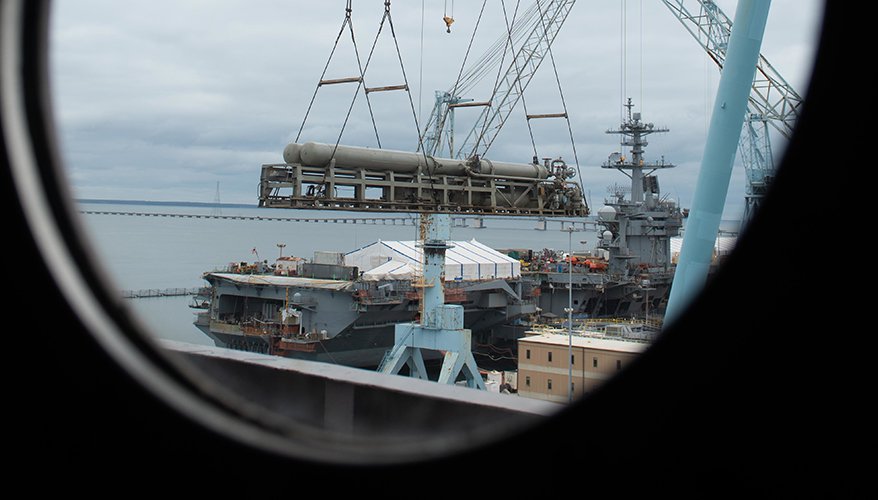 Navy photo
With a number of Navy platforms under development and a lofty new budget from Congress to fund them, the service's chief of operations told the shipbuilding industry Jan. 10 that they need to move production along much faster.
The National Defense Authorization Act for fiscal year 2023, which was authorized by Congress in December, appropriated $32.6 billion for the Navy's shipbuilding efforts — an increase from the $27.9 billion the service asked for in its budget request. The budget will fund 11 battle force ships for the service.
The boost in funding is not unprecedented, as Congress for years has requested the Navy to increase the size of its fleet. Given the signals from lawmakers, Chief of Naval Operations Adm. Michael Gilday said industry has to demonstrate they can meet the shipbuilding tasks they've been given.
"My message to industry would be to pick up the pace," Gilday said during a speech at the Surface Navy Association's annual conference. "And I know it's easy for me to say that, but we're paying a lot of money … and we're not getting what we're paying for with respect to two or three ships a year."
The Navy has been working toward a 355-ship fleet goal since 2016 as part of its long-term force structure plan. However, the service has averaged 10 ships below its procurement plans since 2017, according to a 2022 report published by the Heritage Foundation, a Washington D.C.-based think tank.
Gilday acknowledged that there are constraints within the shipbuilding industrial base today, ranging from supply chain issues to a diminished workforce.
One of the task the service can do to assist industry is to give them "a better set of headlights" as to what production lines and platforms the Navy expects to invest in during the next few years, he said.
The Navy does have some big shipbuilding projects underway. Gilday pointed to its Next-Generation Guided-Missile Destroyer, the DDG(X), as well as the Next-Generation Submarine, or SSN(X), as some upcoming priorities.
One of his priorities right now is getting the production lines for the Flight III Arleigh Burke-class destroyer up and running. Congress allocated an additional $2.2 billion to fund a third Arleigh Burke destroyer in the 2023 NDAA, one more than what the Navy had originally requested.
"Industry has to prove to us that they can produce three ships a year — get them out there at three a year. We're not there yet," Gilday said.
Topics: Navy News