JUST IN: AFSOC Testing 'Unconventional' Capabilities for Cargo Aircraft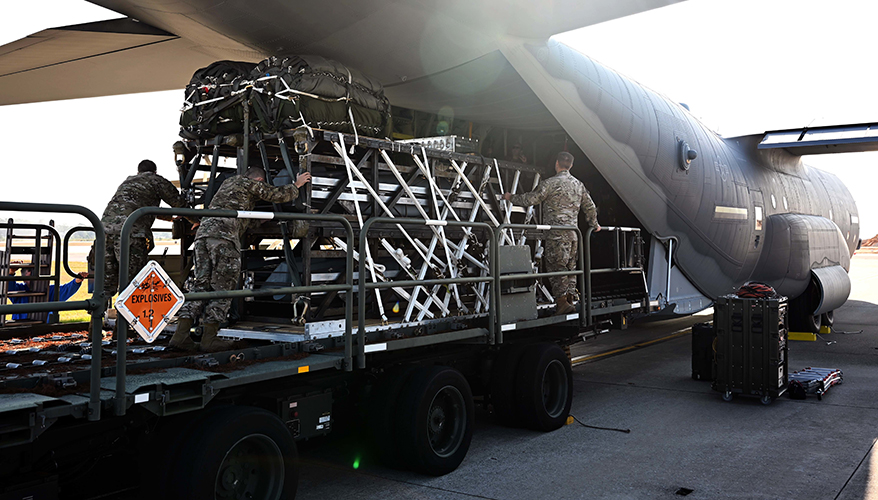 Air Force photo
Air Force Special Operations Command is experimenting with adding nontraditional capabilities to its fleet of cargo planes to give the command more tactical options within its budget constraints, according to its commander.

The command is in the midst of testing an amphibious operations modification for its MC-130, said Lt. Gen. Jim Slife, commander of Air Force Special Operations Command at an Air and Space Forces Association event. A successful test last December also demonstrated that an AGM-158 Joint Air-to-Surface Standoff Missile-Extended Range could be launched from the back ramp of a C-130.

"It's not actually about the JASSM. It's about the unconventional use of platforms that we have available," he said on Sept. 7.

The test last year — a partnership with the Air Force Research Laboratory — was just the start of the command's effort to be more flexible with its existing platforms, he said. The program called Rapid Dragon is also exploring how a pallet of missiles could be dropped from the back of a C-17.

"We're actually looking at other types of munitions, and capabilities. And so, whether it's an electronic attack capability that we might want to deploy, whether it's long-range, precision fires. I mean, you could kind of use your imagination to figure out the many things that you might do with a large volume carrier like the C-130 or a C-17," he said.

Adapting cargo platforms for new uses is part of AFSOC's strategy to stretch shrinking funding dollars, he said.

"Budgeting for the special operations forces over the last several budget cycles — we have seen a decline in our spending power and not inappropriately so," he said. "That's to be expected."

Adapting cargo planes could also make it easier for allies to work with the U.S. military, he said. Some allies may not have the heavy bombers that carry munitions, but C-130 and A-400 aircraft are more common.

"It's really easily exportable to our partners and allies around the globe that may want to increase the utility of their air force," he said. "We've had a number of requests around the globe for partners to actually demonstrate this capability and help them integrate that capability on their aircraft."

He said another demonstration with international partners would take place in the fall.

Regarding the amphibious modification kit for the MC-130 aircraft, the command has completed tank testing and has a fully digital design that provides "the best trade off of drag, weight, sea-state performance," he said.

He said the design is now moving into wave tank testing, which is performing "pretty much the way the digital design was predicted to perform."

Because the kit can be installed in the field, operators will have additional flexibility, he noted. "It won't be every airplane. It won't be all the time," he said.

Integration is expected to begin in 2023, he said.

Meanwhile, Slife described some of the restrictions that will help AFSOC's fleet of CV-22 Ospreys stay in the sky. The fleet was grounded because of mechanical issues last month and cleared to fly last week.

Slife noted the services have been aware of the problem with the clutch slipping but have struggled to find the root cause.

"My stand down was really an opportunity for us to bring some attention to this in engineering enterprise and with our industry partners, because the approach up to this point has been, until we understand the root cause, there's really nothing we can do about it," he said.

Mitigation efforts include operational restrictions such as using a runway when available and managing power settings during take-off, he explained.

"I feel pretty comfortable with appropriate mitigation measures in place," he said.
Topics: Air Force News, Aviation, Special Operations