Americanize the Defense Industry Supply Chain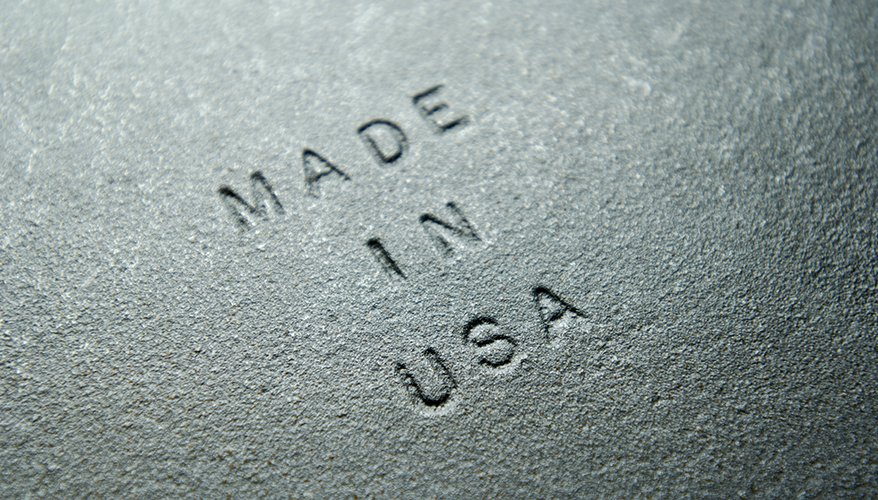 iStock photo
High-ranking U.S. officials and corporate executives have sounded the alarm bells for years: U.S. national security is at risk due to our military's reliance on foreign nations for raw materials, parts and products.

It is time for leaders to walk their talk and wrestle back the manufacturing and defense industrial base.

U.S. corporations have outsourced more than 5 million jobs and 91,000 manufacturing plants since 1998, according to the Economic Policy Institute. The closing of factories in the nation for the past 24 years has forced the U.S. military to increasingly rely on imports to keep forces armed and ready.

The Alliance for American Manufacturing has been calling attention to this precarious issue since 2013, when it published a report, "Remaking American Security," that identified many of the weaknesses in the military supply chains and overall defense preparedness. The organization proclaimed that the health of the manufacturing sector is inextricably intertwined with national security, and it is vital we strengthen the sector.

Five years later, the situation had not improved. A Pentagon-led review ordered by then President Donald Trump in 2018 identified hundreds of instances where the U.S. military was dependent on foreign countries, especially China, for critical materials. For example, an analysis from the U.S. Geological Survey at the time said the United States produced no rare earth minerals in 2017, while China accounted for 81 percent of global mine production. Rare earth minerals are used in magnets, radars and other electronics critical to defense systems.

Four years later, the next administration raised the same concerns. A February report developed on the order of President Joe Biden warned of the consequences of low manufacturing investment in the United States. The study pointed out that the U.S. share of the world market in goods has continuously declined, and manufacturing output as a percentage of GDP has similarly declined, from more than 25 percent in 1947 to 11 percent at the end of 2020. The report went on to outline 64 recommendations as initial steps in a longer-term effort to build a strong and responsive supply chain in the coming years.

Despite the warnings, the situation continues to get worse. The COVID-19 pandemic highlighted the need for a continued push for onshoring and revitalizing North American manufacturing. When the outbreak began, supply lines necessary to sustain production within the defense industry were frozen, drawing attention to the vulnerability of the defense industrial base to being cut off. According to the consulting firm McKinsey and Company, only 22 percent of automotive, aerospace and defense players had regionalized production to boost their supply chain resilience by May 2020, even though they indicated previously they had prioritized the approach.

Following more than two years of COVID-19 disruptions, there are new challenges. Mounting trade tensions with China, exacerbated by the Russian invasion of Ukraine, have led to even further delays and higher prices for beleaguered companies that use global supply chains to move products around the world. No one knows if the war in Ukraine will cause China to take a more aggressive stance toward Taiwan, but since the defense industry is heavily reliant on semiconductor manufacturing capacity in Taiwan, it is time to be even more vigilant.

What got us here? It all boils down to companies chasing short-term profits to satisfy shareholders at the expense of loyalty to the United States, coupled with a fierce competitive landscape. Once a major manufacturer outsources, others in the industry have no choice but to follow suit to realize the same decreased costs.

This cost-cutting mentality was amplified by the military's well-publicized size reduction of more than 35 percent in the 1980s and 1990s, the relative ease of outsourcing, including relaxing of oversight requirements, and the increased role of technology in modern warfare.

Yet, because of an all too common "kick the can down the road" attitude, neither the military nor the private sector considered the long-term consequences of offshoring manufacturing. The reality of the trade-offs is now all too apparent. Once a new product or technology is manufactured outside of the United States, the process engineering, tools and control over supply chain sources go with it.

Such hard-to-quantify consequences are often overlooked, but intellectual property can be invaluable. There are deep connections between research and development and manufacturing, and because of their close interdependence, U.S. cooperation with foreign suppliers is needed to manufacture supportable products. This cooperation includes sourcing top engineering talent internationally and broadening the footprint of a company's most sensitive and proprietary data. Sharing of knowledge can lead to an unintended transfer of critical intellectual property that can be difficult to protect. Although there has been a worldwide strengthening of IP rights abroad, producing overseas is still more likely to result in theft and competition from infringing goods.

When offshoring manufacturing, there is also the consummate risk that a foreign power could cut off vital supplies needed to keep the U.S. military up and running. Unprecedented and unpredictable global shocks such as the pandemic or the war in Europe are examples of how the continuity of supply chains can be crippled. We need to build domestic production capacity to ensure reliable access within our defense industrial base so the supply chain can withstand such disruptions.

Still other risks include the threat of sabotaged equipment or espionage. The Pentagon has long fretted that "kill switches" could be embedded in transistors that could turn off sensitive U.S. systems in a conflict. This kind of sabotage could jeopardize everything from satellites and cruise missiles to drones and cellphones.

The 2018 Pentagon review noted that 90 percent of the world's printed circuit boards were produced in Asia, with more than half of that occurring in China. Only 12 percent of the world's semiconductor manufacturing is now occurring in the states, according to Intel's CEO Patrick Gelsinger. The outsourced production of these vital electronic components presents a risk to U.S. defense. Accordingly, Congress passed the CHIPS and Science Act to stimulate increased domestic chip production.

After decades of allowing Chinese dominance, transitioning the supply chain back to local sources is essential. How do we accomplish this while controlling costs?

First, we need to bear in mind that the cost savings of offshoring aren't what they used to be. It is no secret that offshoring has become more expensive. As the standard of living improves in Asian countries, so do demands for higher salaries.

Sudden trade wars or disruptions caused by natural disasters or health issues also have the potential to increase prices for outsourced systems and components.

Moreover, reshoring delivers potential cost savings of its own. By bringing more manufacturing onshore, shipping costs can be controlled, and America is less vulnerable to geopolitical factors. The costs can also be controlled by a reliance on commercial off-the-shelf technology that is customized to meet military specifications and kept current with system demands by maintaining control and configuration of all the components within a system.

For Defense Department customers, revision control is vital, as many cannot change their software or must maintain the exact configuration of components for the life of the program.

Recent developments in the field of automation, robotics and analytics offer another attractive proposition for reducing costs for U.S. manufacturers. Although factory employees do their best, they are prone to making errors due to fatigue and distractions. Automation can save manufacturers money by reducing these costly mistakes.

And while automation can supplant human labor for low-skill repetitive jobs that need speed and precision, the long-term net effect on the U.S. labor force is positive.

Automation often creates as many jobs as it destroys over time. By automating a manufacturing facility, high-skilled opportunities are created in controlling and connecting intelligent machines, automated warehouses and developing artificial intelligence. This transition to highly skilled workers leads to an increase in the standard of living within the country due to higher wages and a lower cost of goods.

Automation also makes it easier for manufacturers to analyze valuable data that isn't readily available when humans carry out manual tasks. In today's modern manufacturing environments, data is the lifeblood of making informed decisions and maintaining an efficient operational strategy. Automation can also increase overall output by having machines run longer periods of time. The net effect is increased profits while controlling costs.

It is time that the nation's leaders heed the alarm bells, adopt the suggestions to Americanize the supply chain with haste and not let political roadblocks slow us down. We cannot afford to be hijacked by shortages, shipping delays, security threats, natural disasters or pandemics. With today's modern technology, we can control costs and level up our workforce to jobs that will spur even greater innovation.

An excessive dependence on foreign suppliers for the defense industry makes the nation vulnerable. War­fighting gear is simply better made in America.

Mike McCormack is currently the president and CEO of CP North America. He also sits on the board of the Arizona Manufacturers Council and the Center for the Future of Prescott.
Topics: Manufacturing, Industrial Base