JUST IN: Ukraine Spurs Wall Street Interest in Defense Spending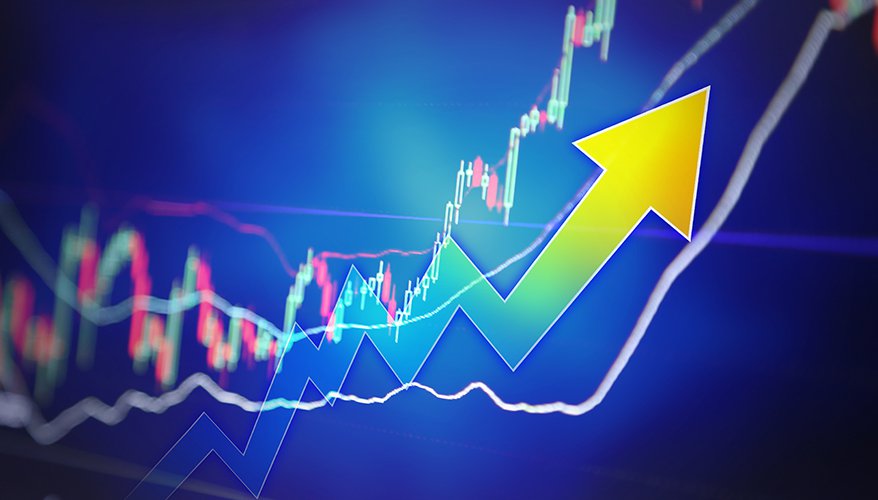 iStock illustration
AUSTIN, Texas — Inflation, rising interest rates, the war in Ukraine, China's assertiveness and COVID-19 are all variables that have Wall Street closely watching the defense sector and generally betting on growth.
Pierre Chao, founding partner of consultant firm Renaissance Strategic Advisors, said that in the short run, inflation and interest rates will pose challenges. There is a reasonable chance the Federal Reserve overshoots in trying to slow inflation, and the economy heads into a recession.
"One of the absolute key things you need to keep in mind as this stuff is going on is that this is actually more of a traditional economic slowdown that you normally get," he said at the National Defense Industrial Association's Future Force 2022 conference.
This is different from the 2008 banking financial crisis, he noted.
"The instant the Fed steps off the brakes, the economy comes back," he said. "And those are things you want to keep in mind as you're thinking about investment in capital, as you're thinking about hiring people."
In the next 18-24 months, companies will likely have trouble hiring to meet demand, and companies on fixed-price contracts will take hits from inflation, he said.
For example, the big prime contractors are stretching out their payment times to subcontractors from 30 days to 60 days, he said.
"And if any of you are small companies, you'll know that the 30-day difference in terms of how much cash you get in is a big deal," he said.
It's changing the investor view right now, he said. In the past, investors would see a company get a large contract, and that would be an incentive to buy stock. Then, it shifted to investors waiting to see if a company survived a protest before buying stock.
"But now it's like you won the contract, but can you actually execute on it?" he said. "Can you even find the labor to do it, or even on the hardware side, can you find the people to actually deliver on the contract that you just won?"
COVID-19 will continue to impact the economy and supply chains in several ways, he said. "We're trying to return to normalcy, and there's all kinds of things going on throughout the whole supply chain in terms of trying to realign it."
The long-term impact of COVID-19 will be the reversal of the trend to thin out and gain supply chain efficiency. The trend, because of businesses like Amazon, was to thin inventories and order things on the go. Factories were working faster, and advances in shipping and transportation were facilitating rapid delivery of items.
"I don't hear anybody talking about supply chain efficiency anymore," he said. "They're talking about supply chain resiliency."
That is a huge change, he said. "That means I'm now stockpiling things. I'm getting second sources. I'm trying to pull my source supply closer."
That will create opportunities for U.S. businesses, he said.
While COVID-19 has changed the way businesses and investors are thinking about supply chains, the biggest impact on the defense industry is Vladimir Putin, he said.
"The Russian invasion of the Ukraine was a huge wake up call to a whole bunch of people that sat there and said, 'Oh well, this kind of stuff doesn't happen anymore,'" he said.
Hence, defense stocks have outperformed the market recently, he noted.
"You will see a trillion-dollar U.S. defense budget," he said. "That is not a crazy thing to say. If I'd come in here two years ago and said that you guys would have thrown me out of the room and said you were bloody insane."
The Ukraine fight has changed the discussion around recapitalization.
"Welcome to how the world actually occurs and the notion that actually you're going to need a defense budget [for] recapitalization that the Pentagon has been talking about for the last four or five years of getting ready for near-peer fight, shifting away from a from the counterinsurgency on the ground in the Middle East to something different."
The focus on a possible China fight had the industry looking at recapitalizing the Navy and Air Force for a Pacific contest, but the future of the Army was in question, he said. Ukraine has made the defense industry realize that recapitalization is needed for the Army as well.
"We have found two dozen ways to kill a tank in the world today," he said. "What am I going to do with my heavy armored forces? Are they survivable? What do they look like? How do you go forward?"
Another thing that Wall Street is looking at is the replenishing of weapons stocks and the investments needed to meet the demands in Ukraine and refill U.S. stockpiles, he said. That will drive spending and investment, he said.
Another impact of Ukraine is the rise in global defense spending. European countries have done a "180" on defense spending and are now pushing up their military budgets.
"If you believe at face value everything that the Europeans have said in terms of what they want to do relative to defense, there's an incremental trillion dollars to be put to work over the next decade," he said.
There is a similar development happening in Asia as countries react to China's growing assertiveness in the region and look to increase their defense spending.
The other question Ukraine raises is what kind of budgeting has to be done to account for the burn rates of weapons and ammo should the United States end up in a conflict with a near peer or peer competitor.
"All the fights of the last couple of decades, the loss rates have been relatively low," he said. "The notion that you could be losing tanks by the hundreds, people by the tens of thousands, drones and aircraft and missiles, that puts an entirely different prospect on the table."
A major conflict could last months or years, and the current state of the supply chain and defense industry would struggle to support that fight, he said.
Putin's most recent escalation of threatening to annex parts of Ukraine and mobilizing 300,000 reserves is another upward pressure on global military spending, he said.
"It does send a signal that you can get away with invading somebody, grabbing territory and holding on to it, and as long as you have nuclear weapons, nobody's going to mess with you," he said."That's a proliferation signal."
Topics: Global Defense Market