AFA NEWS: Loyal Wingman Drones Could Offset Decline in Fighter Squadron Capacity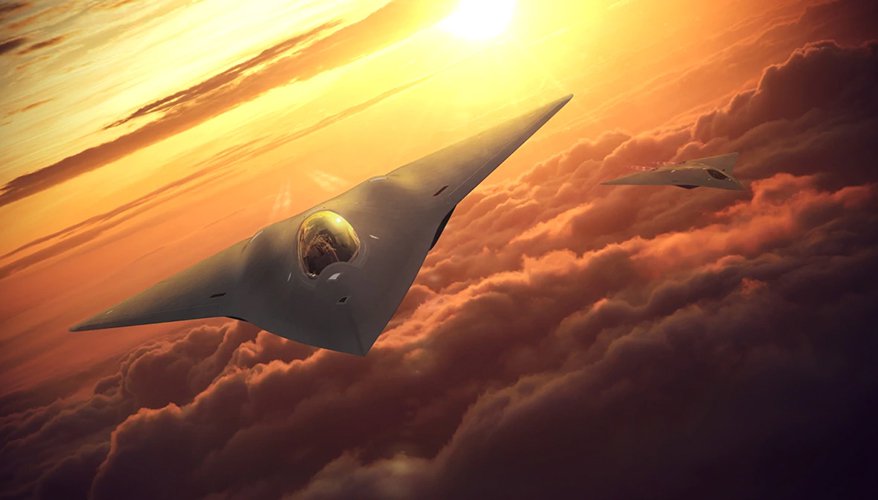 NATIONAL HARBOR, Maryland — With its fighter squadron capacity dwindling since Operation Desert Storm, the Air Force must advance the development of unmanned aircraft that can fill the gap, the head of Air Combat Command said Sept. 21.

In order to accomplish its missions both abroad and overseas, the Air Force is required to have at least 60 fighter squadrons of multi-role aircraft — such as the F-35 joint strike fighter or the F-16 Falcon. However, the service currently only has a total of 48 active fighter squadrons, as well nine A-10 Thunderbolt attack aircraft squadrons, creating "an acute issue" for the Air Force, said Gen. Mark Kelly, Air Combat Command commander.

"With 48 fighter squadrons working to execute the requirement of 60 fighter squadrons … we take a hit in ... in readiness, a hit in modernization and a hit in our response to crisis requirements," Kelly said during a speech at the Air Force Association's annual Air, Space and Cyber Conference in National Harbor, Maryland. The crisis they're responding to is often a crisis of insufficient fighter capacity, he added.

Kelly emphasized the need for a more robust fighter capacity given China's rapid military modernization, as well as Beijing's aggression in the South China Sea and Russia's invasion of Ukraine. The simultaneous decline of U.S. combat air power gave competitors "a once in a century opportunity to increase confrontation and secure gains with minimal risk," he said.

As part of the solution to boost capacity and deter adversaries, the Air Force must accelerate the research and development of the combat collaborative aircraft, Kelly said.

The concept — also known as loyal wingman — would see autonomous unmanned jets fly in tandem with manned fighters in order to provide additional support. The Air Force intends to deploy combat collaborative aircraft with its upcoming sixth-generation fighter initiative known as Next Generation Air Dominance, or NGAD.

The need for a collaborative combat aircraft came out of Secretary of the Air Force Frank Kendall's seven operational imperatives, Andrew Hunter, assistant secretary of the Air Force for acquisition, technology and logistics, said during a roundtable with reporters Sept. 20. The imperatives are designed to guide the service's modernization efforts for conflicts of the future.

"What we're looking for is aircraft that can perform that mission," Hunter said. "It's a mission of operating in denied airspace and making sure that we're able to establish freedom of action … for U.S. forces."

The service is looking for affordable autonomous aircraft that are expendable during missions, he added.

While there is no list of requirements for combat collaborative aircraft yet, Kelly said that he believes the Air Force can begin development through a series of iterative tests done with warfighters who can provide feedback to the service.

"We need to start doing, and iterating and test-driving some of this and get ourselves away from the PowerPoint slides," he said during a roundtable with reporters Sept. 21.

Those tests would help inform requirements and refine the Air Force's vision for the systems, such as how many unmanned aircraft will fly with fighter jets and what exact role they will play, he said. Concepts have called for the loyal wingman drones to carry weapons, sensors or serve as decoys

"I think we can iterate pretty fast," Kelly said. But if the service gets caught up in requirements and starts to "race to the finish line and we find out we're wrong, we're going to turn around and go back to the start," he added.
Topics: Air Force News