AFA NEWS: Tests Show Converting C-130s into Amphibious Aircraft 'Viable'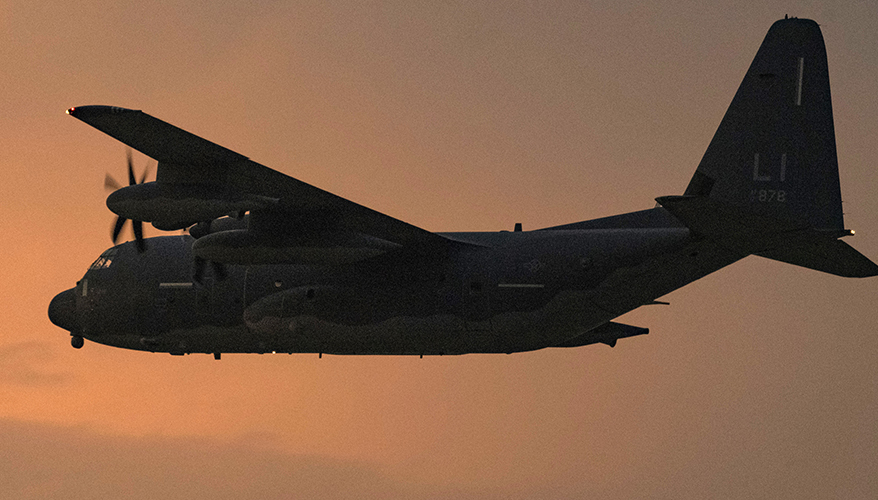 MC-130J
Air Force photo
NATIONAL HARBOR, Maryland — About 71 percent of the world's surface is covered in water, and Air Force Special Operations Command wants the ability to land aircraft on all of it.
Recent tests have shown that the plan to give MC-130Js — the AFSOC version of the Lockheed Martin-built airlifter — amphibious capabilities are "going to be operationally viable for us," AFSOC Commander Gen. James Slife said Sept. 20.
Through digital engineering and wave tank tests, the command has come up with a design for a kit that can be added to the airlifters in the field and give them the capability to take off and land on water, Slife told reporters at the Air and Space Forces Association annual conference in National Harbor, Maryland.
"The wave tank testing that we've done so far indicates that the design is performing just the way we anticipated it would," he said.
Now all the command needs is the funding to move forward, he said. If the fiscal year 2023 budget is passed as is, AFSOC anticipates having the funding available to do some demonstration flights in calendar year 2023, he said.
Current operational environments are driving the need for special ops amphibious aircraft. "The one thing they all have in common is water," he said.
AFSOC wants the ability to take Naval special operators such as the SEALs to where they need to go, Slife said.
"The U.S. has a comparative advantage in maritime capabilities for special operators — surface and subsurface capabilities — in our naval component," he said. "These are areas of comparative advantage to the United States. And so the question is, how can AFSOC help put those Naval Special Warfare operators closer to their targets and extract them where they need to be extracted?"
As for the logistics, Slife said the aircraft will not have to go to a depot to add the equipment necessary to convert the aircraft to an amphib.
Unit personnel will be able to do so in the field.
"This [is] field installable," but it's not like 'put it on take it off' for a particular sortie. It's going to take a little bit of time," he said.
As for purpose-built amphibious aircraft, Slife doesn't see it with the current budget limitations. There are very capable float planes being built for the commercial market of all shapes and sizes, "but we're not anytime in the foreseeable future going to be involved in a new aircraft procurement program," although there would be the possibility of leasing such a platform, he added.
"I do think that this is probably a growth area, but I don't think it's a single aircraft acquisition program anytime in the in the foreseeable future," he said.
Topics: Air Force News