EXCLUSIVE: Ukraine Looks to U.S. Defense Industry to Secure Victory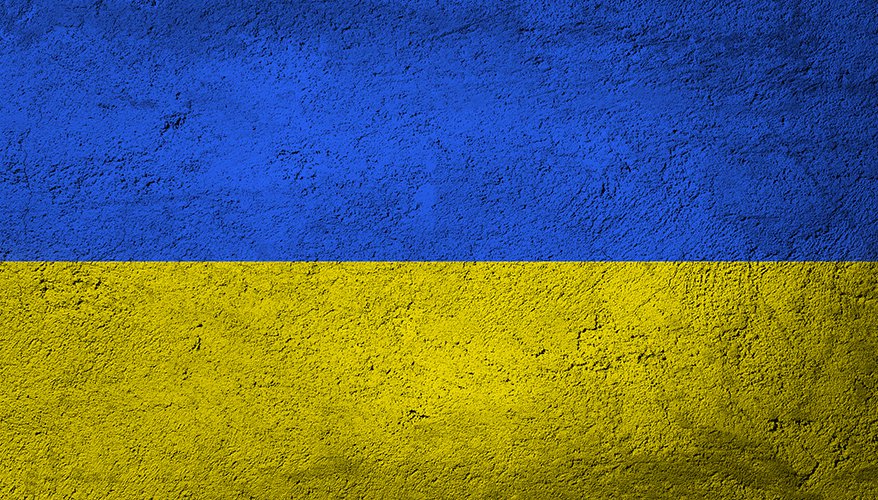 iStock photo
AUSTIN, Texas — Ukraine's successful counteroffensive shows that Russia's military is in decline, and with continued support from U.S. industry, victory for Ukraine is certain, a senior Ukrainian defense official told National Defense in an exclusive interview Sept 20.

Retired Maj. Gen. Volodymyr Havrylov, deputy defense minister for armaments, said he is confident that the U.S. defense sector can provide Ukraine with the systems and ammunition it needs to prevail in the war with Russia. Havrylov was attending the National Defense Industrial Association's Future Force Capabilities Conference and Exhibition in Austin, Texas, and meeting with members of industry.

"I'm here … to understand the capacity and potential of U.S. industry — in the current crisis of supply chains and other things — to have a realistic picture of what we can expect and what is not going to be done this year — or maybe next year," he said. The conversations he has had with defense executives have all been positive, he added.

"We had a number of meetings here with different companies and also been introduced to some new designs and developments especially in ammunition and demining," he said. Ridding the nation of mines and unexploded ordnance will be a long running concern after the conflict, he said. Meanwhile, ammunition is a persistent need.
The Future Force Capabilities Conference — now in its second year — brings together the munitions, armaments, ground robot and explosive ordnance disposal communities.
"I've been very impressed with the level of development of this area of ammunition in the United States," he said. "I saw a lot of kind of startups or ideas with the precision strike capability with artificial intelligence."

The U.S. military and industry are working on next generation capabilities, which are appealing to Ukraine, but will not be ready to help the current fight, he said. However, there are plenty of existing technologies that Ukraine needs.

"We will win this war through the technological superiority, through situational awareness and through the motivation of our troops," he said. "Technological superiority means that if we use for example artillery, we have to use artillery with smart munitions. If we use a precision strike capability, it should be long-range precision strike capability like [multiple launch rocket systems] or [high mobility artillery rocket systems], which we already have.

"If we are thinking about counter-battery radars or the anti-drone systems, we need them now because drones in this war is like regular and ammunition — they use it in swarms, in numbers, and so we have to address this issue with the right instruments, and those instruments are available here," he said.

To maintain the momentum gained from the counteroffensive, Ukraine needs large volumes of ammunition and drones, he said.

"But most importantly, it's about the relationship with the industry here, because U.S. industry is capable, with the right investments, to increase dramatically ... production," he said.

He expressed confidence that even if the war is prolonged, U.S. industry has the will and capability to keep supplies coming, if the political, regulatory and financial environment is favorable, he said. "Industry here is very motivated and just ready to assist us and they're only waiting for right signal from the politicians here from the government," he added.

Ukraine recognizes the challenge for the United States in providing weapons and ammunition and balancing the country's needs to maintain certain inventories and to have production capacity to backfill what the United States provides to Ukraine, he said. He noted that prior to the war, the U.S. industrial base had been spooled down and perhaps the war will help the United States regain its defense industrial superiority.

Regarding the success of the counteroffensive, Havrylov said the lessons learned from the first six months of the conflict — and the increased training and motivation of Ukrainian troops — were critical.

"But of course, because of the new weapon systems … we received from the United States, first of all, and from our partners in Europe, with a guaranteed supply of artillery and ammunition at the same time," he said. That allowed Ukraine to stop the Russian advance.

"Then, with that technological superiority and situational awareness, we started the counteroffensive," he said.

Ukraine found that the Russian army was in poor shape after losing many officers and advanced weapons in the first months of the war, he said. Russia has scrambled to backfill its losses with old-fashioned equipment in the hands of disoriented personnel, he added.

Ukraine captured more than 100 tanks, more than 100 armored vehicles "and huge numbers of ammunition, which is in deficit in our military," he said.

"That is a signal that is that Russian army is in decline in terms of the morale and readiness," and the country is not able to restore weapons production because of sanctions and economic weakness, he added.

"Ukraine is on the rise, and with the support of our partners, and the motivation of all our troops and unity of our civil society, this war will be inevitably won by Ukraine," he said. "We would like it happen sooner than later, but with the right support of our partners, we will finish it very quickly."
Topics: International, Armaments, Ammunition