AFA NEWS: Chinese-Sourced Magnet in F-35 Prompts Supply Chain Concerns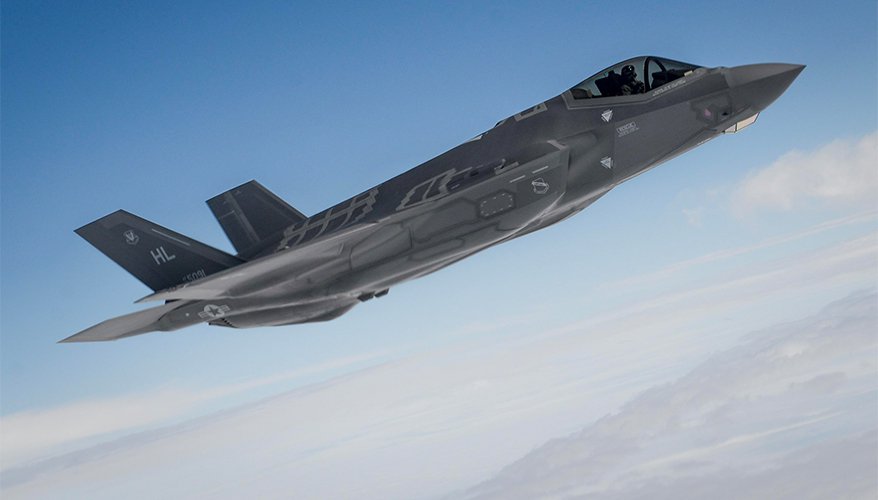 Air Force photo
NATIONAL HARBOR, Maryland —
The recent discovery of an F-35 engine part sourced in China is prompting the Air Force to take a harder look at its supply chain, the chief of the service said Sept. 20.
Earlier in September the Defense Department temporarily halted Lockheed Martin from delivering the F-35 joint strike fighter after it was discovered that an alloy found in a magnet connected to the aircraft's engine was derived from China.
Chief of Staff of the Air Force Gen. Charles Q. Brown Jr., reiterated that the engine part did not constitute a security threat or compromise the performance of the engine, but that it did prompt concerns about the integrity of the supply chain.
"We as a nation — and all our allies and partners — are looking at supply chains," he told reporters at the Air and Space Force Association's annual conference in National Harbor, Maryland.
China dominates the mining and refinement of rare earth minerals, which are a series of 17 elements on the periodic table. Some of the elements are needed to create high-performance magnets found in certain military equipment such as jet engines and radars.
The so-called "technology minerals" are also becoming increasingly important as high-performance magnets are also needed for electric vehicles and wind energy.
Both the Trump and Biden administrations have taken steps to decrease the nation's reliance on China's rare earth elements by opening mines, moving refinement capabilities back to the United States and encouraging recycling.
Despite the name, rare earths are relatively common in the Earth's crust and the United States has an abundance of the elements, but China has established a near monopoly on their refinement. Along with rare earth element mines, China has devoted intellectual capital to look at ways to use them and leads the world in patents related to the minerals.
The supply chain issue also extends to the semiconductor industry, which China does not dominate. However, chip manufacturing in Taiwan has promoted concerns that that source may be compromised in the event of a conflict. Congress recently passed the CHIPS and Science Act in order to tackle that problem.
Brown said the question is where the nation will source its parts in the event of a conflict or crisis.
"The better we understand [the supply chain] today, the better we will be postured in the future," Brown said.
He said there was a review on how the Chinese alloy made it into the supply chain, but he didn't have anything to report yet.
Topics: Air Force News