AFA NEWS: Air Force Adapting Acquisition for Digital Age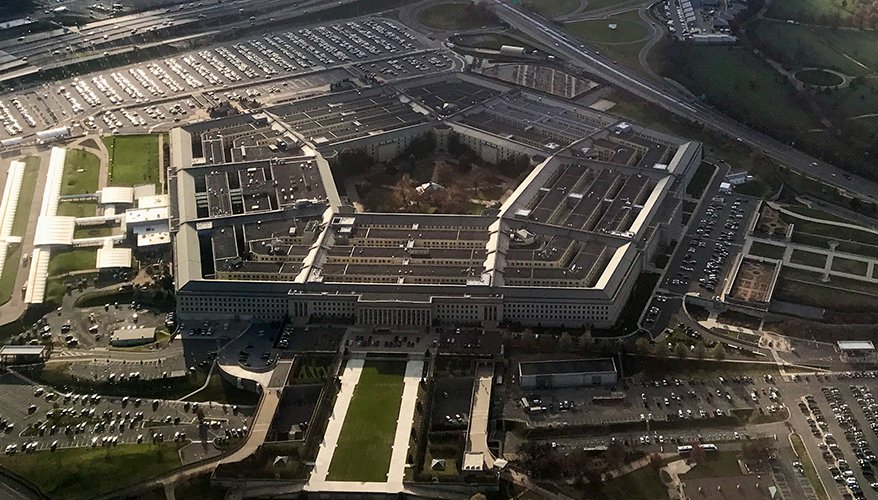 NATIONAL HARBOR, Maryland —
The Air Force is emphasizing digital technologies as it moves a slew of next-generation capabilities through the development pipeline, the service's top weapon's buyer said Sept. 20.
From high-end aircraft to integrated command-and-control systems, the Air Force has its hands full as it works to bring a number of new capabilities into the hands of warfighters. In the process, the service has been revising its acquisition strategies that both speeds up the timeline and accommodates rapid updates, said Andrew Hunter, assistant secretary of the Air Force for acquisition, technology and logistics.
The purpose is to reform acquisition so that it aligns with the capabilities the Air Force needs, which in many cases rely on software and other digital technologies, he noted during a panel discussion at the Air and Space Force Association's annual conference in National Harbor, Maryland.
He pointed to the seven operational imperatives identified by Secretary of the Air Force Frank Kendall as main drivers for the change of pace in acquisition. The imperatives, which serve as roadmaps for the service's modernization efforts, include programs like the the next generation air dominance family of systems and the Advanced Battle Management System — the service's contribution to the Pentagon-wide effort to connect sensors and shooters across battlefields known as joint all-domain command and control, or JADC2.
"We have to have different business arrangements and different processes to be successful today, much faster, more iterative, to be able to deliver increments of capability in weeks and months — rather than years," he said.
Leaning on digital technologies in the acquisition process has already demonstrated some advantages, including a much higher level of capability maturity earlier in the design process, Hunter said.
In addition, these capabilities will allow the Air Force to accelerate "not just for the initial delivery, but in perpetuity," said Gen. Duke Richardson, commander of Air Force Materiel Command.
"When we get into the product support aspects of it, if you've built that digital foundation, we also think that it will actually allow us to accelerate all along the lifecycle, especially as we get into lots of new products," he said.
A key aspect of that will be creating a more digital-focused workforce, Richardson said. Leveraging digital technologies will likely require more trained personnel for Air Force Material Command, he said, adding that he didn't believe it would save the service a significant amount of funds.
The digital components for many of the Air Force's upcoming platforms are also changing how the service works with industry and open doors for new collaborators, Hunter said.
Many of the Air Force's upcoming capabilities require expertise and organizational complexities that will require a team of industry partners, rather than one prime contractor working on a program, he added, citing ABMS as an example.
"When it comes to some of these problems with enormous technical and organizational complexity, they're bigger than one company on its own, and so you need a team," he said. "That's how we're approaching several initiatives."
Richardson also highlighted collaborative combat aircraft, or drones that will fly in formation alongside manned aircraft, as another "huge opportunity."
"Not only will we apply digital material management techniques to that from the very start, but [also] in terms of across all sectors that we have," he said. "That, I think, is pretty pervasive."
As the Air Force continues transforming acquisition, it will have to keep priorities on capabilities that apply to Kendall's operational imperatives, Hunter added.
"Prioritization has a flip side of the coin. It's still critical that we divest the things that aren't fit to fight," he said. "We're going to have to probably be careful about how we apply resources to things that we don't see as directly relevant to the operational imperatives."
Topics: Air Force News