Energy Efficiency Is a Warfighting Imperative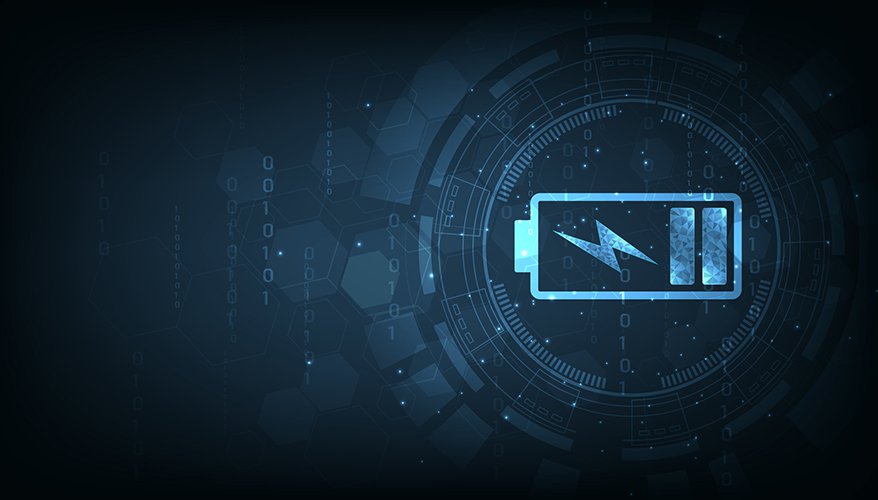 iStock illustration
Undersecretary for Research and Engineering Heidi Shyu in February announced a list of Pentagon technology priorities, all aimed at providing future warfighters with advanced military capabilities.

While many of these priority areas — such as biotechnology, microelectronics, hypersonics and directed energy — were the same areas identified by the previous administration, one notable new addition to the list was "renewable energy generation and storage." According to the memo, "Technology Vision for an Era of Competition," this category includes technologies such as "solar, wind, bio-based and geothermal technologies, advanced energy storage, electronic engines and power grid integration."

The memo further notes the potential to "decrease warfighter vulnerability and deliver new operational capabilities for the department" and "add resilience and flexibility in a contested logistics environment."

The Pentagon's renewed commitment to bolster the development and deployment of energy efficient technologies in military systems is a welcome one. These technologies make sense as the United States seeks to counter emerging threats, improve its own operational and logistics capabilities and reduce costs.

Further, the defense industrial base and the commercial sector have demonstrated the capability and financial interest to develop and support the transition of new technologies into fielded products and services. The research community in academia, government labs, the defense industry and Silicon Valley are also constantly pushing forward the frontiers of science and developing new advanced energy technologies and systems to meet the future needs of both the military and commercial sector.

The operational and logistical advantages enabled by deploying advanced energy technologies are easy to see. Reliance on traditional energy sources, such as petroleum, and their accompanying logistics systems, creates battlefield vulnerabilities when resupplying forces.

One analysis found that more than 3,000 U.S. servicemembers and contractors in Iraq and Afghanistan lost their lives in fuel supply convoys. Issues like this led former Secretary of Defense James Mattis to reflect on these lessons learned and state that the military must be "unleashed from the tether of fuel."

Particularly problematic is the need for complex and costly infrastructure to support the logistics operations for fuel supply to forward deployed ground, air and sea forces, often dependent on foreign nation support and sometimes commercial infrastructure. These are all particularly vulnerable to asymmetric attacks by potential adversaries.

Any improvements in the energy efficiency of operational forces can lead to improvements in the capabilities of our military assets. As we prepare for possible conflict in the Pacific, any technological advance that enhances force projection and supports the sustainment of forces across a theater that is many times the size of Iraq and Afghanistan should be considered. For example, increases in energy efficiency enable longer ranges for aircraft, missile systems, ground vehicles, surface and undersea vessels, and increases the loiter capabilities and endurance of unmanned surveillance and strike systems — all of which boost the lethality of the force and reduce logistical burdens.

Likewise, advances in on-site alternate energy sources and installation energy technologies — such as solar, wind, batteries and microgrid systems — can make bases less vulnerable to physical and cyber threats and failures of civilian electric grids. These advances also expand options to station forces in strategic forward deployed locations.

In addition to tactical benefits, energy efficiency has numerous budgetary benefits. Energy costs are a growing share of the defense budget, with roughly $12 billion per year spent on operational energy costs and an additional $4 billion on fixed installation power. This cost will be subject to fluctuations in global energy markets, which already complicate the department's planning and budgeting processes, leading to negotiations with Congress on how to project and address these costs.

Any insurance or hedge against these costs and their volatility using new practices or technologies should be examined. Every dollar not spent on energy can be used for pay raises, increasing industrial production of defense systems or investing in research.

The department needs to embrace energy efficiency as a modernization priority and initiate appropriate budgetary and policy activities. The technologies in this sector are generally dual-use, tying well into the Pentagon's efforts to connect with commercial and venture-funded innovation and increase the procurement of commercial goods and services.

Alternate acquisition practices — including the use of commercial-style other transactions authorities, middle-tier acquisition program structures, open systems architectures and energy savings performance contracts — can help create incentives for and streamline the adoption of energy savings systems.

The Defense Department should examine the role that science-and-technology activities can contribute to building desired defense energy capabilities. These range from basic university research to applied work done in defense labs and under the Small Business Innovation Research program to the larger prototyping activities of the military departments and the Defense Advanced Research Projects Agency.

There are numerous technologies that show promise and could be investigated: electric vehicles, photovoltaics, AI-enabled energy management systems, adaptive, lightweight materials, power beaming, small modular reactors and blended wing body aircraft, to name a few. The National Defense Industrial Association's Emerging Technologies Institute plans to engage the Defense Department, industry and academia to drive modernization and adoption of the most promising and effective energy technologies to support national security.

Arun Seraphin is the deputy director of NDIA's Emerging Technologies Institute.
Topics: Energy, Research and Development, Emerging Technologies