AFA NEWS: Secretive Jet Fighter Program Reaches Design Phase — Sort Of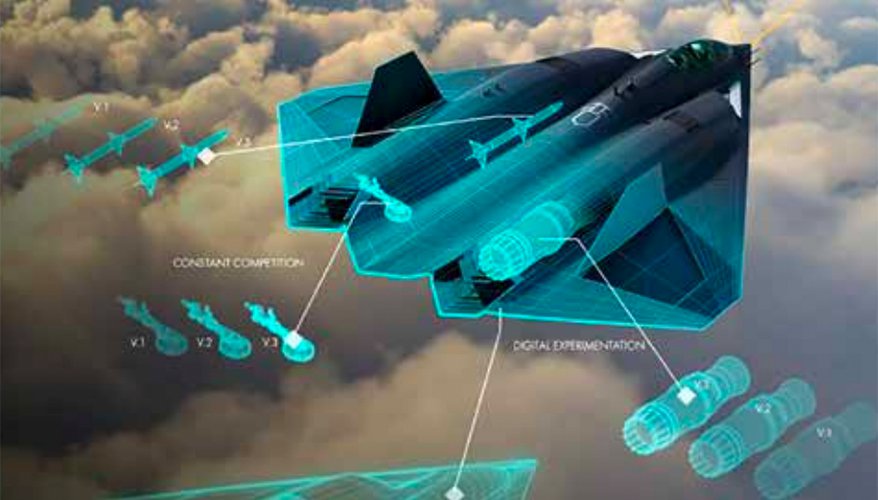 NATIONAL HARBOR, Maryland —
The Air Force's secretive next-generation air dominance program has reached a new phase of development, the service's top civilian official said Sept. 19.
Air Force Secretary Frank Kendall said the service's next-generation jet fighter has reached its design phase, but clarified that he meant that "colloquially."
"We are working on the actual design of the aircraft … so that means we are in the engineering, manufacturing development phase," he told reporters at the Air and Space Force Association's annual conference in National Harbor, Maryland.
However, it has not reached what in the acquisition world is known as "Milestone B," the engineering, manufacturing development, or EMD, phase. That requires a professional design review, which has yet to occur, he added.
The Air Force has described the next-generation air dominance program as a sixth-generation jet fighter and a family of systems that will support loyal wingman concepts where a manned jet will control unmanned aircraft that can perform a variety of tasks. Service leaders have tapped it to replace the F-22.
Kendall said the goal is to start the new aircraft's production "by the end of the decade."
Meanwhile, the loyal wingman concept is still very much part of the program's future, Kendall said.
The loyal wingman concept will have four to five robotic jet fighters accompany the manned NGAD, or an F-35, into battle, he said.
"You can think of it as the quarterback or play caller for that formation," he said.
The robotic wingmen can carry a variety of payloads and perform a variety of tasks, he said.
One wingman could just carry sensors, one could serve as a "bomb truck" and another could simply be a decoy and draw fire, officials have said.
There is also the idea that they can be expendable, Kendall said. "There's a willingness to put some of those platforms at risk in order to get an operational advantage," he said.
The idea is to create multiple targets that an enemy can't ignore, he said.
Analyses have shown that the Air Force could gain big operational advantages through the loyal wingman concept and it could be cost effective as well, he said.
"We have a lot to work our way through to develop this new field and a lot of questions about how far we can go," he added.
He has asked the Air Force Science Advisory Board to look into what kinds of tasks the next-generation air dominance system will be able to carry out in its first iterations, he said.
"I think we can go pretty far," although there will be limits, Kendall added.
"I am convinced that we should move in this direction. And we're going to do that," he said.
Topics: Air Force News