JUST IN: GE Touts Success on F-35 Engine Program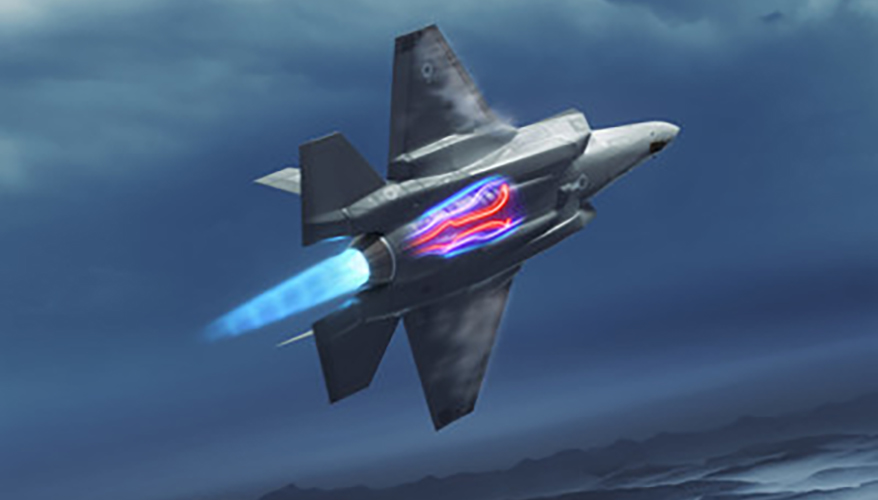 GE Aviation illustration
GE announced Sept. 12 that it had successfully completed the last major tests for the F-35 jet fighter engine replacement program.

The Air Force's Adaptive Engine Transition Program (AETP) is pitting two of the United States' major jet engine manufacturers — GE and Pratt & Whitney — against each other to develop a next-generation power plant for the joint strike fighter.

The Air Force and GE recently concluded testing on GE's second XA100 adaptive cycle engine at the Air Force's Arnold Engineering Development Complex in Tennessee, a GE statement said

"This engine isn't a concept, proposal, or research program. This is a flight-weight, highly product-relevant engine that would provide the F-35 with 30% percent more range, greater than 20 percent faster acceleration, and significant mission systems growth to harness the F-35's full capabilities for Block 4 upgrades, and beyond," David Tweedie, GE Edison Works' vice president and general manager for advanced products, said in a statement.

"We now stand ready to transition to an engineering and manufacturing development program and bring this engine to the field with the F-35 before the end of this decade," he added.

The engineering and manufacturing development phase is the last step in the acquisition process prior to production. Air Force officials have said they would like to field the engine in the 2030 timeframe.

The F-35 currently uses Pratt & Whitney's F135 engine. In 2011, the Pentagon canceled plans for a second engine built by GE, leaving one supplier for the Defense Department's largest acquisition program.

The Air Force, Marine Corps and Navy are all buying variants of the fifth-generation fighter, as are many U.S. allies and partners. The new engine would fit the Air Force's F-35A as well as the Navy's F-35C but not the Marine Corps F-35B, which is a short vertical take-off and landing aircraft with different engine requirements.

Pratt & Whitney, meanwhile, is offering upgrades to its existing engine — the F135 Enhanced Engine Package — rather than designing a whole new power plant.

The Adaptive Engine Transition Program "aims to produce prototypes of three-stream adaptive engines that are lightweight and flight ready," according to an Air Force description of the effort. "By relying on a third stream of air that can be dynamically modulated between the engine's core and the bypass stream, an adaptive engine can provide increased thrust during combat conditions and increased fuel efficiency during cruise conditions. Fielding such engines would enable air power with increased range, reduced tanker demand, and additional cooling air for thermal management."

The XA100 combines three key innovations to deliver a change in combat propulsion performance, GE said.
Its adaptive engine cycle provides both a high-thrust mode for maximum power and a high-efficiency mode for optimum fuel savings and loiter time, it said.
The third-stream architecture provides improved thermal management, it added.
It also features extensive use of advanced component technologies, including ceramic matrix composites, polymer matrix composites and additive manufacturing, it said.
These features increase thrust more than 10 percent, improve fuel efficiency by 25 percent, and provide significantly more aircraft heat dissipation capacity, all within the same physical envelope as current propulsion systems, the statement said.

Meanwhile, Secretary of the Air Force Frank Kendall recently threw some doubt into whether the Defense Department — once a winner is chosen and the engine fully developed — would spend the money on the program.

The program could cost as much as $6 billion, which could reduce the number of F-35s the Pentagon could afford to procure, he said, according to Defense News, at a conference the publication organized Sept. 7.

"I don't want to continue to spend money on an engine that we're not going to develop and take into production," he said during a panel discussion. "We just need to make a decision, decide what to do, and get on with it."
Topics: Air Power