Supply Tracking Software Intended for Marines Goes Commercial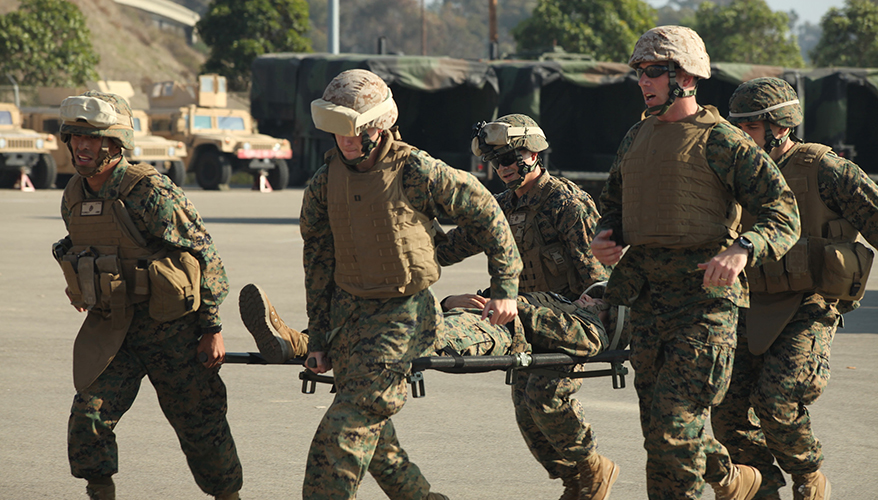 Marine Corps photo
PARIS — A startup working on a Marine Corps grant is looking to consolidate antiquated logistics software so it can deliver medical supplies in disaster zones in a timelier manner.

14BIS Supply Tracking, a Burlington, Massachusetts-based company, developed its Just in Time Medical Logistics software under a Marine Corps Small Business Innovation and Research award, CEO and co-founder Eleanor Mitch, said at her booth at the Eurosatory trade show in Paris recently.

The problem is widespread in the military logistics world: legacy systems that don't connect or communicate, she said.

"Frank over here has got one system. On the other side of the street, Betty has another, but no one knows what's happening," she said, especially when it comes to delivering consumables like medical supplies in a timely manner.

The Marine Corps was looking for more precise deliveries based on actual needs rather than estimates, she said.

The Marine Corps is running a competition for the program, and has yet to select a winner, so 14BIS, meanwhile, is marketing the system commercially to the emergency, disaster and humanitarian world, where centralized planning is a bane to workers in the field.

That sector has similar problems to the military, she said.

"It's as if medical logistics were currently functioning with blinders, which means that the right supplies aren't delivered in good condition and on time," she said.
She likened the product to an octopus with many tentacles that can reach out and grab the right information.
"So, any operating system, any hardware, any software — even legacy ones that are written in COBOL, for example," she said. "It essentially pulls in that data, does secure tracking and also provides data analytics."

It can also automatically find the best and most efficient means of transportation available to deliver supplies.

It can work as an app or a desktop. And in disaster situations with intermittent internet access, it can send out data in bursts.

The system's distributed decision-making, rather than centralized planning, allows different sources — people or organizations — to consolidate their data.

"That makes it possible for greater local input and influence so that less time and fewer supplies are wasted," Mitch said.
Topics: Logistics, Marine Corps News