America Pushes Its CHIPS All In, Will it Pay Off?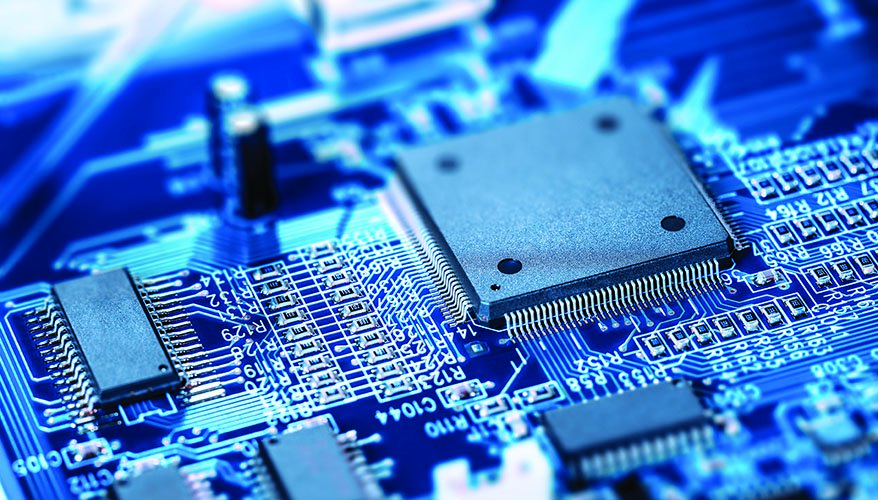 iStock photo
Anyone who tried to buy a car or dishwasher — or perhaps an F-35 fighter — since the COVID-19 pandemic began most likely learned there is a semiconductor shortage.

Growing demand for high-tech devices in the consumer and defense sectors was straining the global chip supply chain before the pandemic, and companies around the world have been struggling to find the workforce needed to feed the world's chip habit.

Unlike energetic chemicals or critical minerals where China dominates supply chains, most semiconductors are produced by U.S. allies. However, much of that production takes place in Asia — particularly in Taiwan — where China poses a threat, as evidenced by its recent military exercises around the island to protest the visit of House Speaker Nancy Pelosi, D-Calif.

Hence, for the past few years, Congress has been debating whether and how to onshore chip manufacturing — currently, there is almost no chip production in the United States — to reduce economic and security risks.

The 2021 National Defense Authorization Act included the Creating Helpful Incentives to Produce Semiconductors (CHIPS) for America Act. The legislation had provisions to invest in research and fabrication of chips in the United States.

However, Congress did not appropriate any funding for the provisions.

After intensive debate over the national security risks of having most chips made in East Asia, whether the government should provide massive subsidies to tech companies — as countries currently manufacturing chips do — and how to prevent those companies from taking government money and investing in facilities in China, Congress passed the "CHIPS and Science Act."

On Aug. 9, surrounded by tech executives, President Joe Biden signed the $280 billion act into law.

According to a Senate summary, the legislation includes $39 billion in financial aid for companies to build, expand or modernize domestic facilities for chip development and fabrication. There is also a 25 percent tax credit for investments in domestic manufacturing, which the Congressional Budget Office estimates will cost $24 billion through 2031.

The Defense Department gets $2 billion for the "Microelectronics Commons, a national network for onshore, university-based prototyping, lab-to-fab transition of semiconductor technologies," which includes defense-specific applications.

In total, the new law includes $52 billion directed toward building and modernizing facilities, research and development and workforce development programs. Of that, roughly $19 billion is authorized for fiscal year 2022, which ends Sept. 30. Clearly, the expectation is there will be a surge of activity to capitalize on the funding.

CHIPS puts a lot of money in the pot to incentivize manufacturers to build facilities in the United States and hire Americans to design and build chips. However, there are questions about whether the funding can be absorbed and generate the desired outcomes.

First, this law is not operating in a vacuum. Other countries are providing subsidies to their domestic chip industries, and they are looking to increase those investments.

China, for example, has invested $150 billion in its chip industry, according to a Jan. 13 Congressional Research Service "In Focus" brief. That is "generating strong incentives and pressures on U.S. and foreign firms to focus on China and helping to advance its domestic capabilities," CRS said.

Other countries in Asia and the European Union are contemplating additional subsidies to the chip industry. That means manufacturers will have to weigh all options, and some might choose to invest outside the United States. So, the incentives are not a guarantee to sway manufacturers to set up shop in the states.

That said, several companies have recently announced major new investments in U.S. facilities. Micron announced a $40 billion plan to build chip-making facilities in the United States. Intel said it will invest up to $100 billion in Ohio. Qualcomm and GlobalFoundries announced a $4.2 billion investment in domestic production.
Then, there is the workforce question. This is not the "Field of Dreams" — just because manufacturers build new plants does not mean the workforce will come.

Growing the tech workforce has been a persistent challenge, and just about every sector has warned that there is a lack of Americans going into STEM education and therefore an insufficient talent pool.

According to Deloitte's "2022 semiconductor industry outlook" report: "The ongoing talent shortage will be made even more severe by the addition of increased semiconductor manufacturing facilities outside Taiwan, China and South Korea."

Not only are chip companies facing shortages, "they are also facing competition for talent from other tech majors aggressively expanding in high-growth areas, including artificial intelligence (AI), edge computing, robotics, 5G and smart devices," the report added.

One way to mitigate the shortage of the domestic workforce has been through immigration and visas for highly skilled tech workers. However, U.S. immigration policy has not kept up with demand and has become a hindrance in urgent need of reform.

The H1-B visa hasn't been meeting the tech industry's needs for years, and Congress has repeatedly failed to pass legislation to fix the problem.

The reaction to CHIPS by industry and analysts has been positive. The money is viewed as a necessary investment to compete with other countries that subsidize their chip industries and to reduce supply chain and national security risks. However, it will take years for the investments to pay off, and in the meantime, competitors will continue putting their chips on the table.
Topics: Budget, Legislative Information, Manufacturing