NDIA PERSPECTIVE RESEARCH AND DEVELOPMENT
Emerging Technologies Institute Marks First Birthday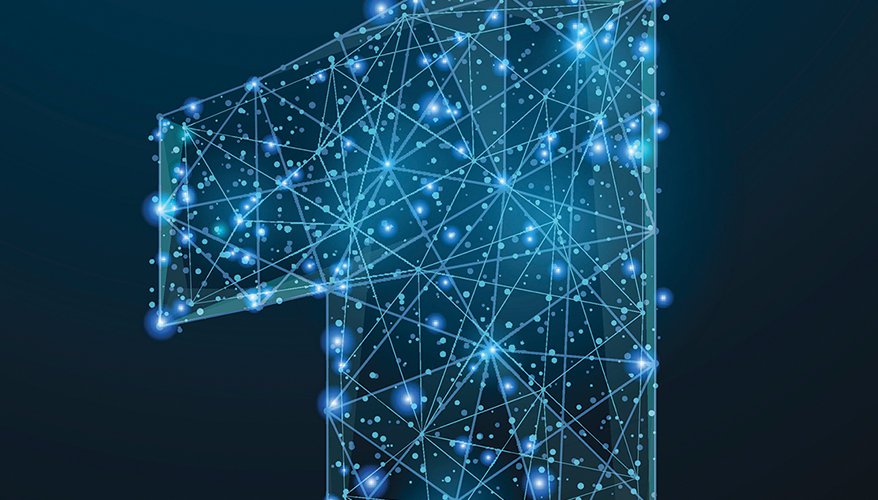 iStock illustration
As you read this, the one-year anniversary of the official standup of the National Defense Industrial Association's Emerging Technologies Institute is upon us. And what an eventful year it has been.
The creation of ETI signaled a bold new chapter at NDIA: an internal, non-partisan think tank with the goal of providing thought leadership on the delivery of emerging technologies for national security. NDIA's governing board had a vision for a research organization that would sit at the nexus of government, academia and industry to help deliver critical technologies into the hands of warfighters.
And what better organization to house such a think tank than NDIA? With its expansive membership, active divisions and chapters and impeccable reputation, it is the perfect parent organization.
Why did the defense enterprise need yet one more think tank? For one thing, I can think of no single greater challenge to the national defense posture than the rapid technological advances being made by peer competitors. And no other organization previously existed that could tackle the most critical issues associated with a wide spectrum of emerging defense technologies, informed by knowledge of, and an appreciation for, the defense industrial base.
The institute had its formal kickoff with an all-star event at NDIA headquarters, headlined by then-Vice Chairman of the Joint Chiefs Gen. John Hyten. He offered sobering comments on the challenges facing us, including the need for fully networked systems, rapid acquisition and conducting logistics operations in contested environments. We also introduced an impressive slate of senior advisors.
We have had a number of notable activities since then, including the podcast series, "Emerging Tech Horizons." As of this writing, we have released 28 episodes, with almost 100,000 downloads on YouTube and the association's audio platform. We have also begun a weekly "Technology 101" webinar series, in which nationally recognized experts present a one-hour webinar covering the basics of emerging technologies, aimed at the educated layperson.
And our monthly column in NDIA's award-winning
National Defense
Magazine has also allowed us to reach a wide audience.
ETI is hosting forums in which experts can discuss topics related to critical defense.
One of the most successful has been a workshop series hosted by Al Shaffer, former deputy undersecretary of defense for acquisition and sustainment. This series began with an exploration of the so-called "Modernization Quandary" delivering new capabilities despite budget constraints, legacy systems, bureaucratic hurdles and government stovepipes. It has subsequently included sessions on joint all-domain command and control, joint fires and logistics in contested environments.
We have also been working on a long-term study on emerging technology supply chains. Beginning with four topic areas — hypersonics, directed energy, quantum science and biotechnology — and working with a team at the University of Maryland, this comprehensive analysis is exploring issues and potential actions to shore up the supply chain in our critical emerging areas, especially if we wish to deliver new capabilities at scale. Look for the first results to be released this fall.
Within NDIA, we've worked with the policy shop to provide expert input to members of Congress and their staff and teamed on the Vital Signs report on the health of the defense industry.
ETI has collaborated closely with the membership team, including recruitment and support to the Women In Defense program, and has worked with the meetings team to build content and events. We've also teamed with chapters and divisions to present at their meetings, as well as speak and chair sessions at regional conferences.
In addition to our partnership with the University of Maryland, we have built a rewarding collaboration with Purdue University, teaming to deliver two highly successful conferences this year, one on hypersonics and the other on energetic materials. The latter was highlighted on the cover of the July issue of
National Defense
.
The strength of any organization is ultimately dependent on the quality of its people, and this past year we have done an incredible job in building a world-class team. Camilla Shanley was ETI's first employee and has had a hand in every aspect of its stand-up, now serving as the senior manager. We have also been incredibly fortunate to bring Dr. Arun Seraphin on board as deputy, following his storied career in federal service. Rebecca Wostenberg and Dr. Anna Melker also joined us as research fellows, and Samantha Beu and Wilson Miles are associate research fellows. Rounding out the team this summer is a cohort of five interns and Wai Chung, a biotechnology expert on loan to ETI from the Army. The team now occupies a beautiful, newly renovated workspace at NDIA headquarters.
The Emerging Technologies Institute's first year has been a rousing success, dedicated to defining its roles and missions, delivering valuable and valued content and building the team.
And we're just getting started. Watch for more webinars, podcasts, workshops, reports and especially for a future announcement of a signature Emerging Technologies conference, which will be the premiere event of its type.
The United States is in a defense technology race, and the institute is dedicated to ensuring it is a race we do not lose.
Dr. Mark Lewis is the executive director of the Emerging Technologies Institute.
Topics: Research and Development