Small Business Programs at Risk As Congress Debates Merits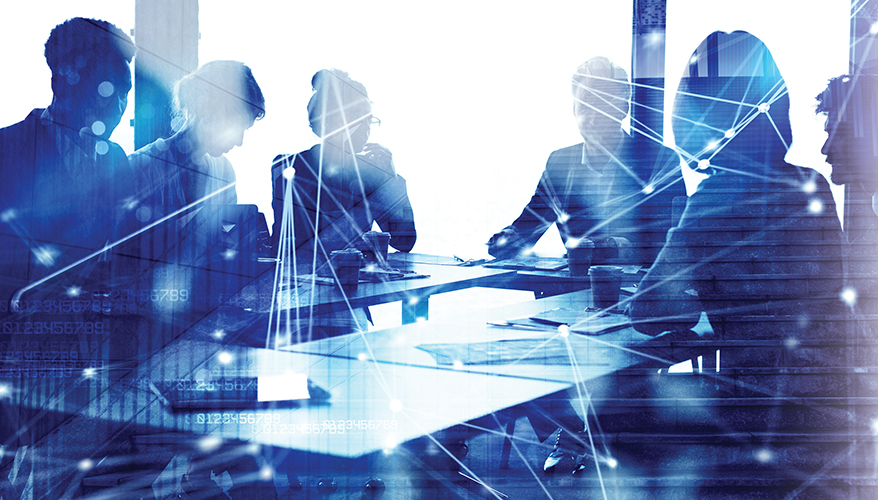 iStock photo-illustration
Due to sunset provisions in the Small Business Innovation Research and the Small Business Technology Transfer programs, absent an extension through further legislative action, the programs will cease at the end of this fiscal year.

SBIR and STTR — first enacted in the Small Business Innovation Development Act of 1982, and the Small Business Research and Development Enhancement Act of 1992 — create partnerships between federal agencies, public research institutions and the nation's best and brightest small businesses to develop important technologies.

For this reason, their reauthorization is a top priority for the National Defense Industrial Association. The programs meet their goals by leveraging a small percentage of extramural federal research and development spending through competitive awards.

For fiscal year 2020, the most complete year of data, these programs resulted in nearly $3.9 billion going to small high-technology firms. Such funding stimulates technological innovation to ensure a competitive advantage in all domains for warfighters.

They are not venture capital programs, but they are often referred to as the nation's seed fund because the awards provide non-dilutive money for projects that can be early stage and high-risk research critical to keeping the United States competitive internationally and to fulfilling the needs of Americans.

The Small Business Innovation Research program has been reauthorized on a bipartisan basis for more than 40 years, but Congress is currently debating its merits. This is occurring as time runs out. There are only 11 legislative days in September when both chambers are in session, with no legislative vehicle likely to pass with SBIR's inclusion before it lapses, save the possibility of it being included on another continuing resolution.

Recently to everyone's surprise, there was discussion of a free-standing bill under expedited consideration, a process that depends on unanimous consent by 100 senators — not an easy standard.

Expiration would not be due to a lack of effort from individuals on the Hill, in industry, the Small Business Administration and the Pentagon. A five-year extension was included on the House's Creating Opportunities for Manufacturing, Pre-Eminence in Technology and Economic Strength (COMPETES) Act.

However, when the bill moved forward in the Senate as a slimmed-down version of the United States Innovation and Competition Act of 2021 into the CHIPS and Science Act of 2022, committees of jurisdiction dropped the SBIR extension because they could not reach an agreement.

The House Armed Services Committee added it as an amendment to the National Defense Authorization Act for fiscal year 2023. Its inclusion provides hope for the continuity of the program should a free-standing bill or the continuing resolution not make it to the president's desk before the programs expire Sept. 30. However, using the NDAA as a vehicle would mean a lapse in the programs because Congress is unlikely to pass the final act by October.

The question must then be asked: why is the reauthorization proving to be controversial? After all, the program is reported to have a 22-to-1 return on investment within the Defense Department.

It is proven to bring innovation to the department and the other 10 agencies authorized to use it. Yet, it has not been able to move through Congress, despite having broad bipartisan support.

Understanding what is holding up reauthorization is informed by a look at some little-known Senate procedural processes. Most references to a bill passing the Senate focus on getting past a 50-50 vote. This was often referenced in the past year with large legislative bills stalling due to one or two members of the party in power not reaching the minimum threshold. Or, as the filibuster debates gave Americans a civics reminder, there is a 60-40 vote required to overcome that hurdle. However, when it comes to Small Business Innovation Research, only a small number of elected members are pushing back on its reauthorization.

So why can so few members prevent a program of record, with more than 40 years of success, from passing? This is the conundrum.

Procedurally, a committee of jurisdiction passes legislation, and then it moves forward for a larger vote. When legislation is on a larger legislative vehicle, it has multiple committees of jurisdiction engaged, and they are left to debate those issues internally before moving a provision forward. COMPETES had many provisions not included in the Innovation and Competition Act, including SBIR, which caused a formal conference to be convened. Negotiations continued for months, but as the legislation reached an impasse, anything without the "four corners" approval was dropped.

The "four corners" consist of the chair and ranking members of the relevant committee of jurisdiction from each chamber. If one of them does not agree to a provision moving forward, it is not included.

Complicating matters further, congressional leadership is loath to dismiss a committee leadership's stance. Sometimes it is done through negotiation and trade, with a quid pro quo for something else the member may care about more. Other situations may require more forceful action, such as the leader of the party in that chamber "rolling" the member or ignoring their objections and bypassing them. However, the latter option is not something either party likes to do from a precedent standpoint.

That brings us back to reauthorization and where it stands. The ranking member of the committee of jurisdiction for the Senate Small Business Committee has expressed concerns publicly about SBIR's impact. This member has also cited multiple award winners, or what are referenced pejoratively as "SBIR Mills" — companies getting multiple contracts under the program without moving technologies to acquisition programs or operational use.

As talks focused on whether the program was following congressional intent of the law, the public discussions pivoted to focus on the security of the program from Chinese influence, something not limited to Small Business Innovation Research, but rather a known concern for protecting all research and development. Small businesses engaging in government contracting do not want to breach national security and put the warfighter at risk. They also do not want to risk the theft of their own intellectual property.

Parties continue negotiating, but they have been unable to reach a meeting of the minds. Inclusion of a program extension or reauthorization in a continuing resolution is the last hope for the bill to remain in effect without a lapse if a free-standing bill does not pan out.

To understand why the stall is happening, it is useful to examine both sides' arguments. It is also important to examine the input for the customer, focusing here on defense.

Historically, there have been re­authorizations that went smoothly and were more akin to a rubber stamp, and others where the program seemed in peril, but Congress ultimately took action to ensure the program continued. For Small Business Innovation Research, debate over the past few years has focused on making the program permanent, not whether it should cease to exist. Congress is doing its job when it examines a program's efficacy and whether it is meeting the intent of the law.

Much focus tends to be on Phase III and what is often referred to as the "Valley of Death." This term references the failure to move technologies coming from research efforts into operational use. This transition is not funded by the program's dollars and often a successful invention ends up in a waiting game to receive funding from other sources.

Such funding is based on the priorities of a service budget process and whether the services' culture and plans are open to field the technology at that time. These new technologies often face pushback from entrenched industry interests, service biases and congressional parochialism.

For Small Business Innovation Research, one of the issues being debated is whether there should be a time limit for a company to participate in the program or a limit on the maximum number of awards a firm may win. However, some companies' innovations wait "on the shelf" for more than a decade before the service is ready to incorporate it into their platforms or their respective arsenal of technology.

This is not the fault of the company. But often they are the ones left disadvantaged and waiting for funding, all while trying to keep their businesses afloat.

Another discussion point is commercialization and the merits of adding an evaluation of a company's abilities to bring forward inventions to the market as a metric to determine eligibility for participating in the program. The Pentagon views this as primarily making the invention available for operational use by the military since many weapons-related inventions will not have a "spinoff" possibility. From that perspective, commercial use in the private sector is of secondary importance and should not be a relevant threshold.

While there is a history of technology spinoffs commercializing, including LASIK and the technologies that enable wireless connectivity, it is not and should not be the primary purpose of a defense program, especially when it comes to matters of national security. The focus should remain on the program's high return on investment in enabling technological innovation to move into the hands of the warfighter.

By working with U.S. entrepreneurs, and by having strict eligibility rules to limit participation to U.S. companies, the program taps into the ingenuity of small businesses, strengthens the economy and enhances the ability to move technologies from the lab to the marketplace. Recently, the Office of the Undersecretary of Defense for Research and Development objected to changes to the program that would have placed caps on the number of awards. This is not a restriction placed on large companies, federally funded research and development labs and universities.

There may be areas of change that could improve the program and garner more entrants as called for by many independent observers. However, these should be discussed and analyzed without putting the program at risk of lapsing.

As the clock winds down, it seems more likely that some backroom legislative trading will be required to keep the program alive. In classic Washington style, the trades may have nothing to do with the program in question.

When all is said and done, the question remains whether there will be an effort by party leadership to overcome the objections at the committee level. This would ensure small innovative companies continue working with the defense industry, bringing in important new entrants for a competitive defense industrial base and keep the United States at the forefront of technology against a pacing threat from China.

Will there be an effort to ensure the nearly $4 billion of investment capital is made available to small businesses to support the nation's warfighters? The Small Business Innovation Research program helps foster the innovation needed to keep the decisive and competitive advantage with warfighters.

It would be a severe mistake to lose that innovation all because of a failure to communicate.

Kea Matory is director of legislative policy at NDIA.
Topics: Legislative Information, Small Business