COMMENTARY RESEARCH AND DEVELOPMENT
Study Predicts BioTech's Long-Term Impact on Defense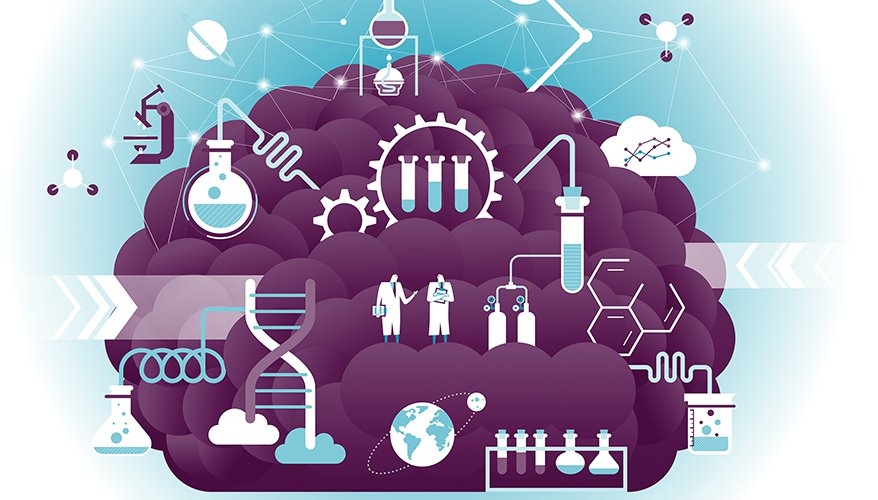 iStock illustration
The Biotechnology Community of Interest released a study on the future of biotechnology in April, titled "Bio-Futures 2050: Defense Impacts and Opportunities."
Produced at the direction of the office of the undersecretary of defense for research and engineering, it identifies a range of biotechnologies likely to be part of everyone's lives over the next 30 years.
These are technologies that will fundamentally change the economy and how the nation is defended. The study provides recommendations for the U.S. government on how to best harness these technologies to bolster national security and improve the lives of Americans.
While the full study isn't publically releasable, the overarching themes can be discussed.
The big picture findings show a convergence of biotechnology, automation and artificial intelligence that will transform all facets of life by the year 2050. It will also alter how the Defense Department executes its mission. The study team that produced the report projects that between 2025 and 2050 the ongoing biotechnology revolution will increasingly contribute to the nation's defense capabilities.
Synthetic biology, additive manufacturing, nanotechnology and advanced biotechnology will provide new materials, sensors and therapeutics — many of which will have military applications.
Biotechnology will also introduce new demands and vulnerabilities as it becomes accessible to more actors — including our competitors.
In parallel with biotechnology advances, the U.S. military will be adapting to a planet disrupted by climate change, converging technologies and financial crises. These disruptive factors will occur globally, but not evenly. Some regions and peoples will suffer far more than others.
Collectively, these impacts will result in a more contested and fragmented world in which U.S. interests are increasingly challenged.
As near-peer nations enter the biological revolution, they will challenge U.S. dominance in the global bioeconomy. This will be a type of gray warfare — a sustained low intensity economic conflict where the interests of multi-national corporations are intertwined with regional politics and the strategic rivalries of global powers.
Finally, each nation engaged in the race to a biotechnology future will do so in its own way according to its culture, traditions and political culture.
One example is industrial chemicals. Synthetic biology and biomanufacturing will transform the way industry supplies the raw ingredients the U.S. defense sector, along with the broader economy, uses to make materials such as textiles, plastics, lubricants and other consumer goods.
Over the next 35 years, bio-products will gradually displace petrochemical production as the dominant means of producing industrial chemical feed stocks.
As bioproduction becomes more cost-competitive, adoption will follow, supported by such government programs as the Department of Agriculture's BioPreferred Program, which helps consumers identify products with biobased substances.
The study predicts that the first wave of biomanufactured national security materials will see economically competitive replacements that are "as-is" substitutions. "As is" refers to a chemical produced by the fermentation of sugars instead of the distillation of fossil fuel. Chemically, the product is identical regardless of the way it is produced. This will include high-value defense commodity chemicals such as energetics and fuels, all produced far more cleanly.
By the mid-2030s we can expect to see a second wave of biotechnology development — the introduction of reactive and responsive sensory materials that cannot be produced using traditional petrochemical production technologies. These materials will be able to sense, react and respond to the environment.
As the Defense Department approaches the year 2050, the study team predicts the commercial introduction of living biomaterials that are composed of bio-engineered living cells that are animate, programmable, interactive and can sustain themselves to some degree.
This global transformation will profoundly impact allied defense supply chains. The study team recommends that the department pursue bilateral and multilateral collaborations with its allies and friendly nations to ramp up synthetic biology and biomanufacturing to an industrial scale. These biologically derived materials will transform the kinds of defense systems the nation will be able to create by the mid-21st century.
Next, the convergence of biotechnology and material science offers the opportunity to reduce the size, weight, power requirements and cost of sensing technologies while increasing their detection capabilities.
For example, synthetic biology allows for the creation of biologically based sensors capable of recognizing actions in the environment, such as the release of a chemical or biological agent. The sensor will be able to respond both by releasing a countermeasure and by notifying other warfighters on the battlefield.
Such sensors can be the basis for reactive/responsive surfaces and coatings that will interact with the environment to continually sniff, measure and watch. As with many of the technologies described in this report, the study team recognizes that the path to deploying such systems will be subject to regulatory requirements and must receive public acceptance both at home and in other nations in which they are deployed.
The study team recommends that the Pentagon engage partners and allies to develop common guidance and protocols for fielding of biologically based sensors. This will be needed to maintain interoperability and ensure the smooth adoption of next-generation, low-cost sensors throughout the allied forces defending the free world.
Another development will be body-worn sensors, which will transform how the military monitors its warfighters force-wide. They will reshape its ability to monitor and predict warfighter health, readiness and performance. They will also lower life-cycle medical costs and improve positive health outcomes.
The study team predicts that before 2030, the U.S. military will field wearable sensors that use smartwatches, smart bandages and rings coupled with artificial intelligence and machine learning to predict potential infection, detect early onset of physical stressors in real-time and limit disease spread.
Soon after, widespread adoption of wearables systems by the general populace will surge as it is pushed by commercialization. By 2040, much of the U.S. population will wear a medical tracking device.
Another trend will be food security. Over the next 30 years, the planet's population will likely continue to grow, and climate change will shift the locations of the planet's grain belts. The ability of a nation to export agricultural products could become a powerful geopolitical tool carrying economic, political and military advantage. By 2040, shifting arable geographies will alter economies and could serve as flashpoints for military conflicts.
Food scarcity aggravated by its uneven distribution along the world's north-south divide will emerge a pressing national security issue. Future U.S. defense leadership must consider how to form interagency partnerships that will address agricultural biotechnology as a power for peace.
Closely related is resource competition. To manufacture electronics, medical devices and advanced weapons systems, the defense industry is reliant upon metals such as lithium, gallium and cobalt in addition to rare earth elements such as lanthanide, europium and terbium. However, foreign countries — some of them hostile to U.S. interests — control a large portion of the planet's known metal reserves.
This is cause for concern. The nation needs future access to a reliable supply chain for these critical metals. The United States only controls 1 percent of global rare earth elements reserves while China and Russia together control 48 percent. Increasing consumer demand will accelerate their depletion causing competition between the United States and these adversary nations.
Current projections are that several commodities will reach a tipping point after 2035, including the rare earth elements, lead, tin, cobalt, copper, zinc, manganese and phosphates. To accommodate demand and provide secure supply chains, industry will need to extract resources from locations that were previously deemed uneconomical such as the deep sea, and even off-world in facilities placed into Earth orbit.
Biotechnology will provide much of the answer by providing cost effective and eco-friendly ways to more efficiently extract and separate critical minerals from bulk, raw mined sources or reclaim them from recycled systems.
The study team recommends that the Defense Department assess how biotechnologies can be used to improve reclamation of rare earth elements and other critical resources. This assessment should include how industrial bio-extraction might help return mining separation operations to domestic companies by reducing environmental impacts. The department will also need to assess where within the defense enterprise biotechnology-enhanced mining can be employed to augment traditional supplies of critical materials and to lower costs.
Biotechnology will also transform medicine in future wars by removing many of the human body's current limitations. Through changes such as enhancing the human microbiome to creating brain-computer interface technologies for human-machine teaming, a warfighter's body will truly be transformed into a "human weapons system."
At the same time, the armed force's medical care will be vastly improved by new medical treatments and therapies. By 2035, genetically engineered therapies will enable us to treat a wider range of diseases and greatly augment our body's natural ability to heal from injury. By 2040, off-world medicine and biotechnology will sustain a lucrative commercial market that will include personalized-tissue engineering and synthetic organ and limb replacements. The Defense Department will have the ability to create synthetic organs and deploy medical care to austere environments. It will be an innovator and early adopter of medical treatments and trauma technologies.
Over the next three decades, spurred by the commercialization of space, NASA will move from missions of discovery to embrace the sustainment of construction and production operations on off-world locations. Rather than visit another planet and taking surface samples, NASA will be building and operating small high-tech factories in space or on another planet to produce next-generation materials that can only be made, or are more efficiently made, in near-zero gravity.
The humans who are needed in space to build and operate these factories will need to be housed, fed, protected from space hazards such as radiation and, most difficult of all, provided with medical care.
The study team recommends that the Pentagon and NASA co-sponsor an interagency deep-dive study that considers micro-gravity medicine, how medical technologies can be adapted to remote and austere environments, how to develop reactive and responsive sensors and how to develop plans for future bio-materials requirements.
These technological advancements affect matters of war and peace. Even if a biotechnology application has no immediate apparent strategic value to national security, it can still serve as a flashpoint for political and social conflict in hot spots around the world and draw defense agencies into the fray.
In addition, the different parties that advance biotechnology — such as commercial industries — will have differing priorities. The parties creating advanced bio-products will vary, too, as the barriers to entry continuously lower. The prospect of a radical non-state organization getting this technology will be an ever-growing possibility that will bear ongoing scrutiny.
Culture eventually catches up with technology. Early amateur photographers, ham radio enthusiasts and model rocketry communities were all met with apprehension and ridicule in their infancy as was in vitro fertilization when it was introduced in the 1970s. Today, all these technologies have become accepted by mainstream society.
For all these reasons, the study team recommends that intelligence agencies, homeland security and defense planners make biotechnology a central component of a regular technology watch, both domestically and globally.
A strength of U.S. national security is the willingness to look over the horizon and plan for what the future will bring. There is an inflection point now with the coming biotechnology revolution. The convergence of biotechnology, automation and AI will disrupt and transform all facets of life and, by the year 2050, will profoundly alter how the Defense Department executes its mission.
While these changes will raise ethical and other concerns over how to the use these technologies, we know that our adversaries see it coming, too, and they may possess an entirely different concept of right and wrong than the free world.
The United States needs to provide an example for how to develop and use these technologies ethically and equitably. We must also have the benefit of these technologies to defend against other powers that do not.
At its deepest level, the defense enterprise, private industry and the public must trust, use, and appreciate these profound innovations so that they can benefit the warfighter, secure the nation and stay ahead of the capabilities being developed by our potential adversaries right now.
If we develop these technologies skillfully and wisely, the world and the life of the people on it will be better and safer.

Dr. Peter A. Emanuel is Army Futures Command's senior research scientist for bioengineering and Brian Feeney is an Army public affairs specialist, located at the Chemical Biological Center, Edgewood, Maryland. Diane Dieuliis is a senior research fellow at the National Defense University.
Topics: Research and Development