Congress Alarmed over Innovation Funding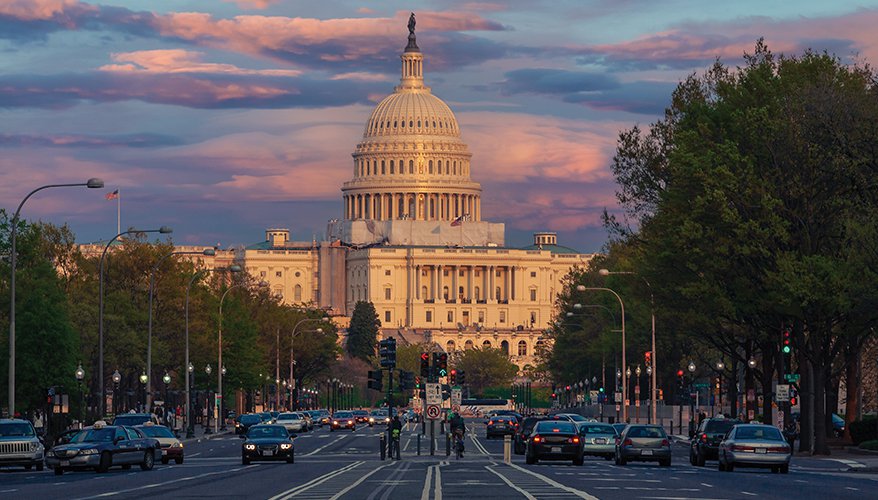 iStock photo
As National Defense reported in this column last month, the Defense Department's fiscal year 2023 budget request includes significant increases in science-and-technology funding over the previous year's request. But members indicated in a May 12 hearing that they are not satisfied with the proposed budget, which is less than what Congress ultimately authorized for 2022 spending.
The 2023 request includes $130 billion for research, development, test and evaluation, $16.5 billion for science-and-technology and $2.4 billion for basic research. While those amounts are well in excess of the 2022 proposed budget, the science-and-technology request is 13 percent less than the $18.8 billion Congress authorized for 2022, and the basic research request comes in 14 percent less than the $2.6 billion authorized for 2022.
The fact that Congress usually ends up giving a raise to innovation in its defense budget was at the center of the first line of questioning by Rep. Jim Langevin, D-R.I., during a House Armed Services subcommittee on cyber, innovative technologies and information hearing on innovation funding.
"You have significant budgets, but every year, we're having to add on," Langevin said when questioning Heidi Shyu, undersecretary of defense for research and engineering, about why — from Congress's perspective — the defense budget chronically underfunds innovation.
"There is always greater demand than there is supply side," she said.
"You've got to realize all the areas that we encompass covers from emerging technology, from biotechnology, advanced materials, areas in quantum science, all the way to more mature technology, which we're trying to field in the area of hypersonics," she added. "So, our requests are vast. Part of the reason [is] because we cover a wide span of different technology areas."
Langevin noted that the budget request left gaps that Congress and the defense department are going to have to work together to close. Part of the problem is the Defense Department's risk-averse culture when it comes to innovation, Langevin stated in an email.
"Robust funding for science-and-technology efforts is critical to driving innovation within the Department of Defense," he said. "Taking risks and making investments in our [science-and-technology] communities allows us to get crucial technologies into the hands of the warfighter, where they are needed the most."
Similarly, Rep. Seth Moulton, D-Mass., asked how the department was demonstrating its commitment to innovation and harnessing commercial technology when it was in effect cutting funding to the Defense Innovation Unit. He noted that the proposed 2023 funding for DIU was the same as the 2021 budget, and there was no adjustment for inflation.
"It's been Congress, not the department, that has repeatedly pushed investment in DIU and in innovation," he said.
Shyu countered that she joined the administration in late July 2021, and the 2023 budget "was pretty much baked two weeks before I came in, so my opportunity to influence is this year in [fiscal year 2024]. So, you'll see a much stronger request for funding for [2024]."
Moulton said he wanted to see more than an incremental increase in the 2024 budget. "For any of us who have spent time in the classified world and looked at what our adversaries are doing, we need an order of magnitude increase in defense spending on innovation," he added.
Shyu said she would like to see Congress direct more funding for the modernization of laboratories and test facilities. Earlier this year, the Defense Department submitted its 2023 unfunded priorities list, which included $5.7 billion for laboratory and test facility construction.
"The department's labs and test infrastructure are the proving grounds of our most important discoveries," Shyu said in her written testimony.
"To develop and test new emerging capabilities rapidly, we must modernize our laboratory and test infrastructure."
However, funding for military construction has been hard to come by, in part because of a congressional requirement that projects be "shovel ready" in fiscal year 2023 with 35 percent of project design completed.
"The relative plateau of [military construction] budgets over the past decade has resulted in degraded facilities and a continual necessity for maintenance and repair work," she continued. "This raises significant concerns about the performance, reliability and long-term viability of the [department's] lab and test infrastructure."
Shyu provided one example of where construction funding could make a difference. "There's about $500 million needed by the Navy electromagnetic and cyber countermeasures laboratory to modernize the lab in order to develop and evaluate emerging threats and to be able to support an increased number of classified projects."
The condition of facilities doesn't just compromise the quality and quantity or work that can be performed, it makes it harder to recruit the best new talent in the workforce, said Paul Mann, acting deputy assistant secretary of the Navy for research, development, test and evaluation.
"Attracting the world's best and brightest, getting them here, and unleashing their talent for decades — we want them to enjoy working in modern facilities," he said. "Competing with the infrastructure requirements across the entire landscape is always challenging, and building the laboratories [in which] these professionals can execute their mission will go a long way to sustaining our enduring advantage."
Topics: Budget