JUST IN: Army Aiming to Demo New Mobile Command Post by 2026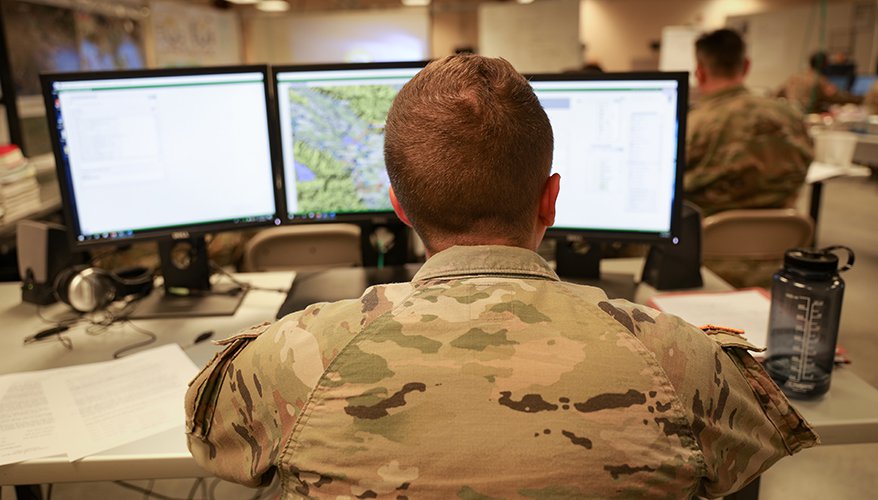 Army photo
The newest iteration in the Army's effort to modernize its command posts is hoping to have a "fully integrated demo" ready by 2026, the project's lead said.

A team from the Army's Command, Control, Communication, Computers, Cyber, Intelligence, Surveillance and Reconnaissance Center tested out several capabilities of the Mobile and Survivable Command Post, or MASCP, at the service's annual network modernization experiment event at Joint Base McGuire-Dix-Lakehurst, New Jersey, this summer. The goal is to "redefine the various architectures that make up the command post to better enable mobility, survivability" and ensure the post remains effective, Tyler Barton, computer scientist and MASCP project lead, said at a roundtable on July 21.

"The more mobile and survivable the posture of your command post, the more challenging being effective — both from a technology and systems standpoint, and just from a human standpoint of being dispersed from the staff you're used to working with closely," he added.

Barton outlined five key technologies the MASCP project is developing to ensure the command post doesn't lose capability as mobility increases: remote antenna systems "so the emissions the adversary can see are not located with the command post," resilient and redundant data storage architecture, self-sustainable and dispersed power sources, camouflage materials and signature awareness.

"We want to be able to understand what our [radio frequency] emissions from the command posts are," said Barton. "Then we'd be able to map that to what the adversary capability is, so we know … how we are being seen."

Another important goal of MASCP is making it dispersible, said Barton. Breaking a singular command post up into multiple, smaller command posts allows for easier concealment and gives commanders "a much more agile asset" with which they can do "more things more specifically."

At the network modernization experiment, the MASCP team focused on two features for experimentation: command post mobility and signature awareness. However, with the project still in its first year of execution, they did not "have a lot of solutions ... in-house as of yet," said Barton. Thus, the project invited industry professionals to showcase potential solutions, and for Barton and his team to "examine what the art of the possible is."

The experiments with commercial technologies provided valuable insights, he said. For example, the MASCP's communications network must be able to perform in rigorous, constantly evolving situations, an aspect of the project many of the solutions were not necessarily designed for.

"Typically, industry may have developed this system for a stable environment, like connecting buildings on campus," said Barton. "But … we need these systems to be mobile, be able to be set up quickly.

"These are things that are important to us that the systems may not have been designed specifically to do most effectively. So this is where we can identify the delta between commercial solutions and what the Army needs are," he added.

The MASCP team plans to develop many of the platform's technologies in-house, while "incorporating, where appropriate, industry solutions where they've already … invented the wheel," said Barton.

While the MASCP won't have a "fully integrated demo" until at least 2026 according to Barton, aspects of the project are set to get further exposure in the short term.

The project's radio frequency sensing system underwent successful testing at the network modernization experiment, and will undergo further experimentation with an Army unit "later this year," said Barton.
Topics: Army News, Battlefield Communications, Research and Development