Manufacturer Marketing New-Look Humvees to U.S. Allies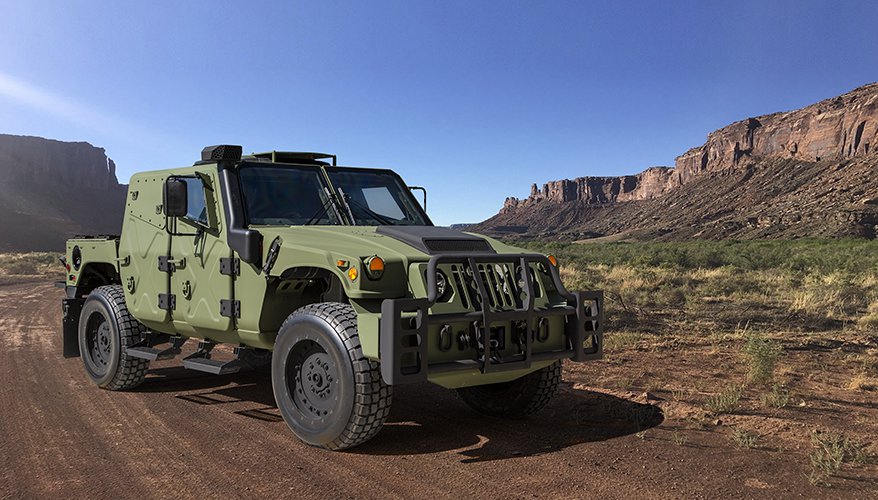 Humvee Saber
AM General photo
PARIS — AM General is pitching its latest Humvee variant to U.S. allies as the middle ground between the joint light tactical vehicle and the company's classic Humvee.

The Humvee Saber is a light tactical vehicle developed by AM General independent of any program requirements. Rather, the company designed and built the 11,000- to 15,000-pound vehicle to fill a capability gap it saw in the tactical market between heavy JLTVs and the lighter Humvees, AM General CEO Jim Cannon said in an interview during the Eurosatory exposition in Paris.

"There's always a trade off when you think about wheeled vehicles between mobility, survivability and firepower. How you kind of dial those one way or the other makes a big difference," he said. "JLTV is at one end of it, Humvees are at another end of it ... but Saber is targeting right in the middle."

AM General plans to market Saber to U.S. allies first, Cannon said. The company believes that if it does well in international markets, opportunities for procurement with the U.S. military will follow, he added.

The vehicle features 360-degree protection with an armored capsule made from exotic material designed specifically for the Saber. The unique material keeps the vehicle lightweight but does not sacrifice ballistic protection, Cannon said.

In addition, the Saber features a W-shaped hull rather than a traditional V-shaped hull. The shape gives the same level of under-blast protection but allows the vehicle to sit closer to the ground for increased safety and reduced visual signatures, he said.

The Saber's chassis is derived from the widely used Humvee, so potential customers will be able to tap into AM General's supply chain for any maintenance and sustainment needs, he added.

"If you've got Humvees, you can work on this vehicle without a whole other set of spare parts and a whole other training program for mechanics to go work on," he said.

For Eurosatory, AM General integrated several technologies onto Saber to demonstrate its versatility — including counter-unmanned aircraft detection, an internal occupant protection system and advanced situational awareness technology.

"As we market it to allies — and hopefully, eventually to the U.S. military — we're not just marketing a vehicle, but we're going to bring a whole capability," Cannon said.
Topics: Combat Vehicles, Tactical Wheeled Vehicles, Global Defense Market