JUST IN: Australia to Announce Nuclear-Powered Submarine Choice in Early 2023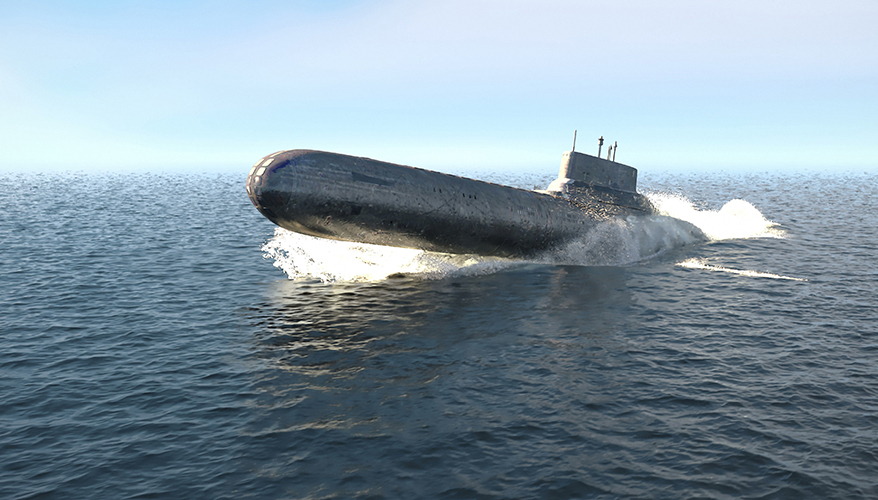 iStock photo
Australia's Defense Minister Richard Marles said the nation plans to announce its choice of nuclear-powered submarines in the first quarter of 2023, as the nation looks to expand its underwater fleet as part of the AUKUS agreement.
Australia is looking at a variety of options "within the family of attack submarines" as part of its trilateral agreement with the United States and United Kingdom. Marles, who is also the nation's deputy prime minister, spoke with reporters July14 during a Defense Writers Group roundtable.
He emphasized how essential developing a nuclear-powered submarine is to Australia's interests in the Pacific, calling it "the most significant platform we have which builds our strategic space."
"It is critically important that we see through this decade and the 2030s a growing submarine capability in Australia. We are determined to achieve that."
Australia having nuclear-powered submarines will also benefit the other two nations in AUKUS, Marles siad.
"The heart of deterrence is undersea capability," he said earlier in the week at a Center for Strategic and International Studies event. "AUKUS will not only make Australia safer, it will make Australia a more potent and capable partner," he said, calling the agreement with the United States and the United Kingdom a "game changer."
However, a major challenge for AUKUS will be the price tag, Marles noted. "None of this is going to come cheaply," he said at the CSIS event. "We're going to need to work out how we build this into a budget which ... after COVID, has a significant debt associated with it."
"A series of false starts over the last 10 years" developing submarines "has really put us behind the eight ball, and now we find ourselves really facing a significant potential capability gap," he added.
Nonetheless, Marles was confident Australia along with its U.S. and U.K. partners — can "meet those challenges."
Additionally, Marles stated his desire to "reach a settlement" with France, which Australia signed then abandoned a submarine agreement with shortly before announcing the AUKUS agreement.
"If you … include maritime borders, the biggest border that France has with any other country in the world is with us," he observed. "France is a Pacific country … and it's really important we value the relationship with France and that we are moving forward with them and that we understand the strategic alignment that we both share."
Topics: Undersea Warfare, Submarines, Internation Cooperation