Two Amphibious Aircraft Programs on Drawing Boards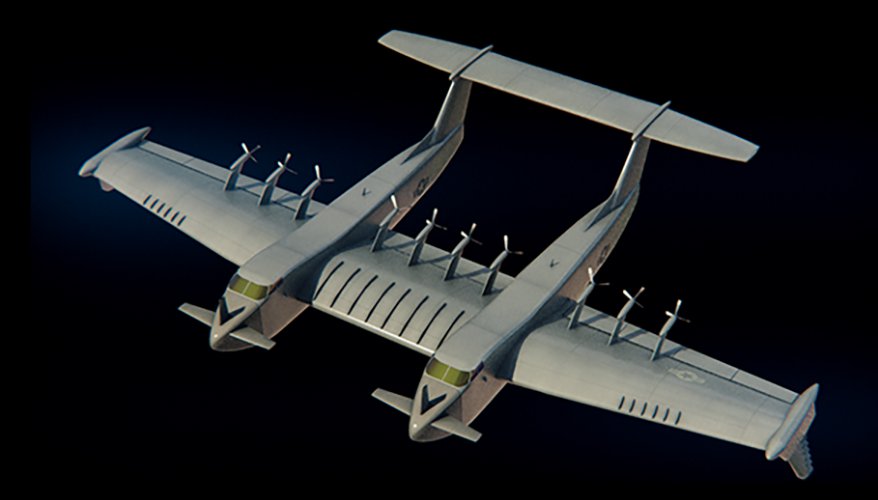 Liberty Lifter concept
DARPA concept
TAMPA, Florida — Defeating the "tyranny of distance" in the Indo-Pacific — with vast oceans and seas to traverse — is a key concern among U.S. military leaders.
There are now two amphibious airlift programs in their early stages that might help move troops and supplies rapidly as the Defense Department continues its strategic shift to the region.
The Defense Advanced Research Projects Agency recently kicked off its Liberty Lifter project, with a goal of flying a long-range, "low-cost X-plane capable of seaborne strategic and tactical lift," the agency said in a press release.
"The new vehicle concept seeks to expand upon existing cargo aircraft by proving revolutionary heavy air lift abilities from the sea," the agency said.
The envisioned plane will combine fast and flexible strategic lift of large, heavy loads with the ability to take off and land in water. Its structure will enable both highly controlled flight close to turbulent water surfaces and sustained flight at mid-altitudes. In addition, the plane will be built with a low-cost design and construction philosophy, the agency said.
"This first phase of the Liberty Lifter program will define the unique seaplane's range, payloads and other parameters," said Alexander Walan, a program manager in DARPA's tactical technology office.
DARPA sees several challenges. First, the aircraft will have to operate in turbulent sea states, including take off and landings carrying heavy loads. It also wants the aircraft to operate at sea for weeks at a time without land-based maintenance.
Advanced sensors and control schemes will have to be developed to avoid large waves and to handle aero/hydro-dynamic interactions during takeoff and landing, it added.
Meanwhile, Special Operations Command continues to work on a concept to allow its MC-130J airlifters the ability to land on water. SOCOM leaders have publicly stated that they need new means to move operators stealthily to where they are needed. Air Force Special Operations Command uses the aircraft to do infiltration-exfiltration, resupply and refueling missions.
A year ago at the virtual Special Operations Forces Industry Conference, leaders revealed a concept to give its airlifters "a removable amphibious float modification."
At this year's conference, SOCOM Acquisition Chief James Smith said the concept is still being studied.
"We're still in the design conceptualization phase," he told reporters. "It's not a program of record yet. We're still doing an engineering analysis to see what the art of the possible is," he said.
Topics: Air Power