BREAKING: Marine Corps Issues New 'Information' Doctrine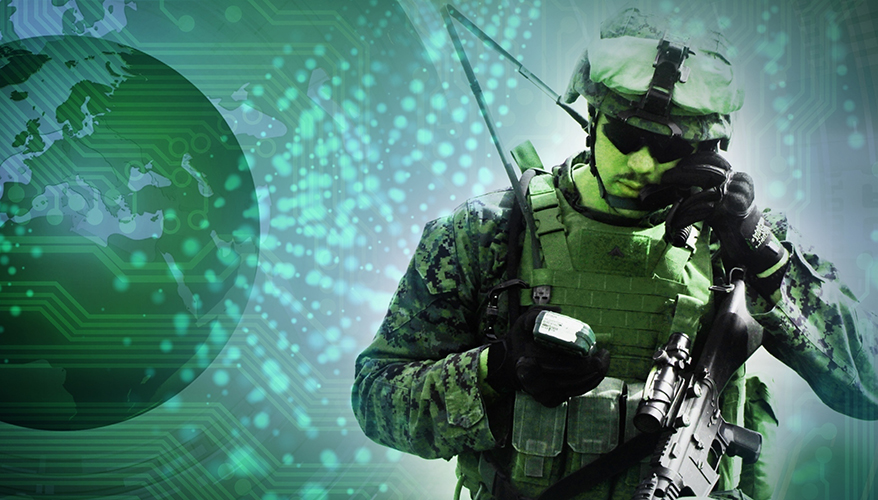 Marines Corp image
With the information domain becoming increasingly contested and hostile in areas of operation, the Marine Corps on June 29 issued new doctrine on operating in the realm.
Marine Corps Doctrinal Publication 8 seeks to define the role of information in modern warfare and to promote discussion among Marines about how to factor information into everything from tactical missions to daily life, according to the new document.
Information has always been a warfare domain — whether it involves the sharing of tactical plans among units, gathering and processing intelligence or communicating to and influencing domestic and adversary audiences. "Marines should never assume they will benefit from a specific information advantage without competing and fighting for it. We must approach information with a maneuver warfare mindset," the document states.
MCDP 8 is not an operational or procedural manual, but a big-picture exploration of how every individual Marine should approach information, said Lt. Gen. Matthew Glavy, deputy commandant, information.
"[MCDP 8 is] meant to be discussed kind of in informal settings Marines, talking with Marines," and the document is written in a conversational, rather than bureaucratic, language, Glavy said during a call with reporters.
"All warfighting functions encompass the activities that we perform in the battle space," said Eric Schaner, senior information and policy analyst for the deputy commandant, information. "And in this case, what we've established with the warfighting function called 'information' is a purpose that allows commanders, planners, staff, Marines to understand that they can apply the function … to achieve specific advantages, right?
"Within the framework of information, we create what we call four functions of information: generate, preserve, deny and project," he continued. "So, when we say the word 'information' in this context, we mean this is something that we're doing in the battlespace. We're performing the function. It's just like we perform fires or maneuver. We now perform information."
Schaner said the doctrine puts the onus on small-unit leadership to understand what concepts like "generate" and "preserve" mean. "What it means to make sure that we have appropriate network operations in place, that have all the right cybersecurity, that we take all these precautions to understand how we're going to move information around how we're going to generate, how we're going to preserve it," he added.
The document includes examples from the current war in Ukraine to highlight the role information plays in warfare today.
"If you take a look at the Ukraine scenario and you try to look at it through the lens that we provided in MCDP 8, the three types of advantages that we describe — systems overmatch, prevailing narrative and resiliency — you can see those at work and at play in the Ukraine scenario," said Schaner.
Ukraine's ability to maintain communication networks with its forces and allies, to deliver a narrative to the people of Ukraine and the world and to counter Russian information warfare has been critical to Ukraine's survival — its resiliency — to this point, he added.
The doctrine states that "even when Marines are not at war, they are still in a state of competition," which requires constant diligence. Marines need to consider how their personal actions, their social media activity, affect the image of the Marines and potential adversary narratives.
Further, they need to maintain constant information security, the doctrine states.
"It's really important that Marines become skilled in critical thinking and become disciplined in the use of social media," Glavy added. "And you know the Marine Corps is really just getting underway in analyzing this problem ... but it's super important that our Marines are skilled in the use of social media and discerning what is fact from fiction."
Next steps in the process will include evaluating what technical and capability gaps need to be filled by new technology, and for the Corps to generate a warfighting publication, which Schaner described as "a practitioner manual that you can use in the field with specific planning, considerations and tasks."
Topics: Marine Corps News