NDIA POLICY POINTS INFOTECH
With CHIPS Down, SEMATECH Gets Second Look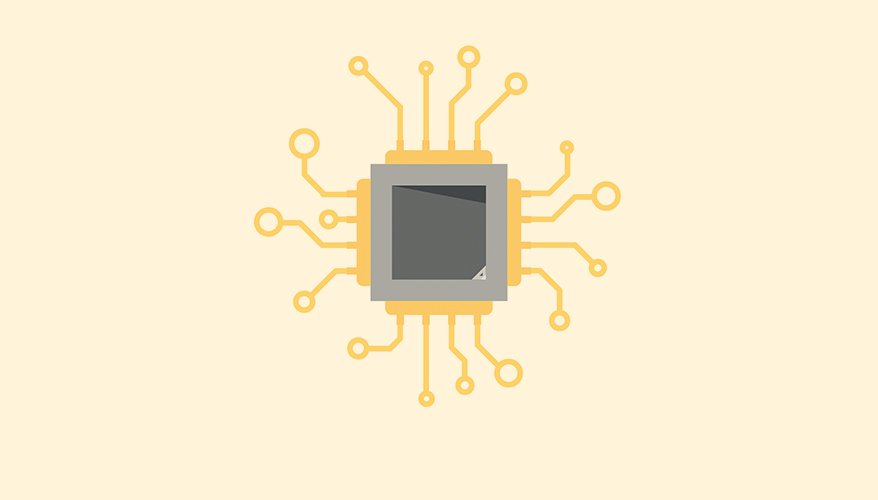 iStock illustration
Congress is currently considering an investment of more than $50 billion in the semiconductor industry through the Creating Helpful Incentives to Produce Semiconductors (CHIPS) for America Act.
By the time this article is published, this investment might have already occurred as part of the larger United States Innovation and Competition Act. This proposed legislation includes an infusion of money into production capability — a new domain for U.S. industrial policy — in addition to traditional research funding.
Given the bill's scope and scale, it is important to examine what lessons can be learned from the last time the nation invested in semiconductors.
In 1987, the United States created SEMATECH, a name derived from "Semiconductor Manufacturing Technology." It was a public-private partnership that was designed to direct research on semiconductor manufacturing between major industry players.
Today's situation is reminiscent of the 1980s, when U.S.-based companies were losing ground to global competition due to major investments and subsides by the Japanese government. However, instead of facing competition from Japan, industry is now up against China.
Another difference is the scale of investment in the CHIPS Act. SEMATECH was funded by $500 million in matching funds from the Defense Advanced Research Projects Agency spread over five years. This represents just more than $1 billion in 2022 dollars or just 2 percent of the CHIPS investment. The proposed legislation also includes funding to establish a National Semiconductor Technology Center for research on semiconductor design and manufacturing.
SEMATECH was absorbed by SUNY Polytechnic in 2015 after years of decline, leaving behind a mixed legacy. While some observers give it little credit in the eventual overtaking of Japanese semiconductor manufacturing, a National Academy of Sciences report said, "SEMATECH was widely perceived by industry to have had a significant impact on U.S. semiconductor manufacturing performance in the 1990s."
SEMATECH met several of its early goals including reduction of the time for a generation of chip miniaturization from three years to two.
The cost of miniaturization also dropped from 30 percent to 12.5 percent.
Standing up a new consortium could similarly improve the current performance of industry, but it will need to learn from past lessons to ensure that the government receives a robust return on investment.
The importance of strong leadership from day one is the first lesson to learn from SEMATECH. In its early years, differences in corporate culture, business rivalries and secrecy over proprietary technology led to friction between employees assigned to the partnership. Additionally, member organizations were reluctant to lose top talent for the two years that was required when assigned there.
These challenges were not overcome until 1990, when Xerox CEO William Spencer took charge. Spencer identified specific people in industry who fit his vision and used his connections to convince CEOs of the benefits of participating in the organization.
A major benefit that emerged was the ability to create a place where researchers, manufacturers and end users all worked together. Any new efforts will face similar challenges that stem from company cultural and competitive differences.
A key weakness of SEMATECH was its annual fee of $1 million, which placed a high barrier to entry on all but the largest manufacturers. Small and medium-sized firms — an important part of the semiconductor supply chain and sources of innovation — were effectively excluded.
Any new efforts at creating a successor to SEMATECH must include a role for small and medium-sized enterprises. A business model that allows for a sliding scale for dues, based on income or number of employees, could enable a larger and more inclusive membership base.
The final lesson that can be learned is it doesn't matter how much domestic capability is created if the market does not exist. Although bolstering domestic capability represented only a small part of SEMATECH's goals, this aspiration is a large part of the CHIPS Act.
In 1989, the partnership spent a substantial amount of its resources to help the struggling GCA Corp., an equipment manufacturer being eclipsed by Japanese competitors. The initial investment helped the Massachusetts-based factory stay afloat, and even modernize, but failed to address the larger issue – a lack of demand.
If this new investment into industry is going to succeed, there needs to be either proven demand, long-term government support or federally induced demand. Here, the government has some tools it can employ. The Facilitating American-Built Semiconductors Act that is also being considered by Congress creates tax incentives that would provide some long-term support through lower costs and increased domestic industry competition.
The government also can create demand for U.S.-made chips through a revised procurement policy. While government spending only represents a small part of the overall chips market, Buy America requirements could provide an additional area for domestic producers to operate free of foreign competition.
Despite SEMATECH's mixed legacy and quiet "end" in 2015, there is a desire in both the halls of Congress and industry for a new consortium to provide direction on semiconductor research and development. If something akin to the organization is going to succeed, it needs to learn from past lessons and mistakes.
Securing leadership that can balance multiple competing interests, creating a structure that allows for the inclusion of small and medium-sized firms and ensuring long-term support for domestic capacity will all be key to ensuring that when the CHIPS are down, the United States wins its bet.

Robbie Van Steenburg is the regulatory policy associate at NDIA.
Topics: Infotech