JUST IN: Army Assessing Ukraine Before Finalizing New Doctrine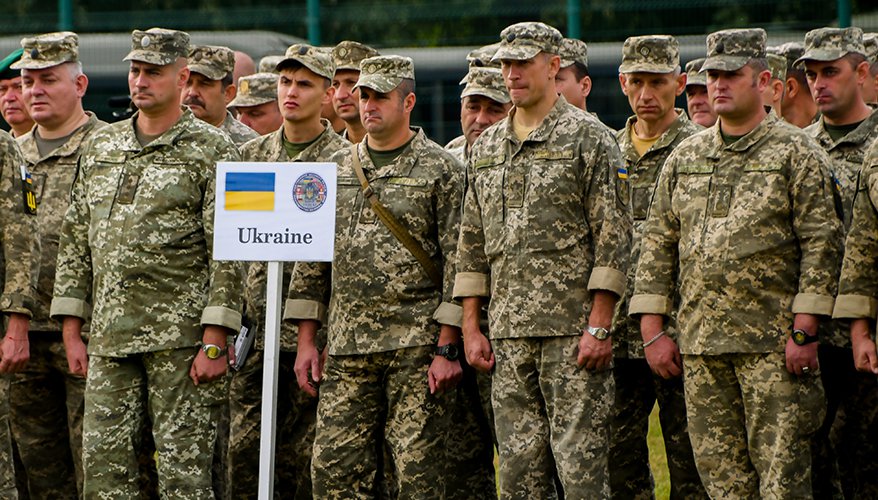 Defense Dept. photo
While the U.S. Army's multi-domain operations manual is mostly finalized, the service is assessing the war in Ukraine before locking in new doctrine, according to an Army official.
"I think right now, with what's going on, for example, in the Ukraine, those are lessons we are observing," said Gen. Paul Funk, commander of Army Training and Doctrine Command during an Association of the United States Army event June 2. "We have yet to learn those lessons. We say lessons learned a lot, but we're observing those lessons right now."
Staff from the Center for Army Lessons Learned is in Ukraine now to study the conflict, he said. The organization "delivers timely and relevant information to resolve gaps, enhance readiness, and inform modernization," according to its website.

Army staff involved in creating doctrine and staff from the center will capture observations in eastern Europe, "so that we can come back, check our doctrine, make sure it's up to speed," Funk said.

A new multi domain operations manual will be ready at the end of the calendar year, he said. The Army has been working on its multi-domain warfighting concept for several years, but this is the first time it will officially become doctrine, he explained.

Evaluating operations in Ukraine will help compare the Army's predicted version of the future battlefield with a real battlefield, Funk said.

"We get to make sure we capture and check what we're writing as doctrine, make sure that that's what it's going to look like on the battlefield of today, and is it going to be sufficient for tomorrow," he said.

He told the audience to expect guidance from the Army chief of staff "later" that will provide more details about how to be ready for 2030.

He said watching Russia's moves in the conflict has exposed the fundamental difference between the adversary's strategy and the U.S. Army's beliefs.

"Somebody else is learning the hard way now. Let's learn those lessons," he said.

Funk added implementing the multi-domain operations doctrine starts at the beginning of a soldier's career with repetition. He said for the "new fight" soldiers have to go "back into the books" for training and have more rigor in their training.

"That's why we're ahead of where we were supposed to be," he said.

Meanwhile, Army officials have already noted some takeaways from the conflict.

Army Secretary Christine Wormuth said at an Atlantic Council event earlier in the week that Russia's "military failures" in Ukraine stem from poor leadership, training and logistics. She also said soldiers should take notice of how unencrypted communications have put Ukrainian forces in danger.
"In the future, we're likely to face even more contested environments," she added. "The Army will need to be very disciplined about reducing signatures whenever possible."
Topics: Army News