EUROSATORY NEWS: New Thermal Cameras Promise Sharper Pictures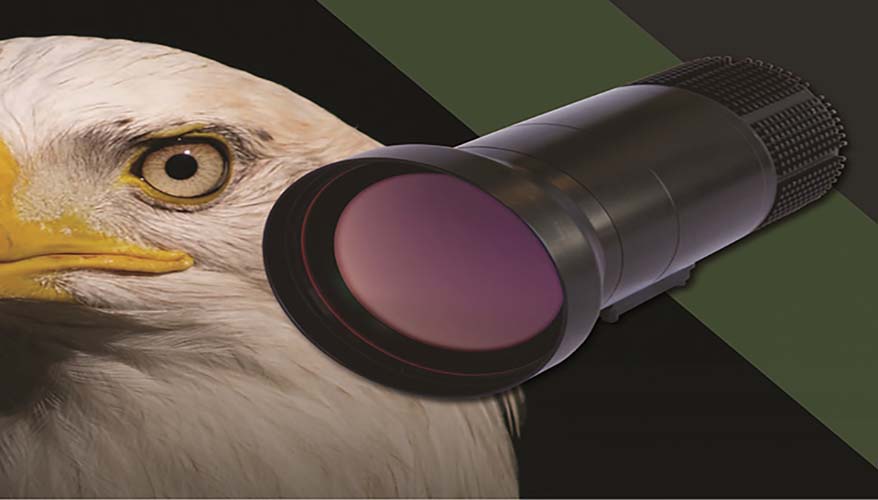 Excelitas Technologies Photo
PARIS
— A Massachusetts-based company known worldwide for its sensors debuted a new line of high-definition security cameras at the Eurosatory conference this week.
Excelitas Technologies Corp.'s newest high-definition thermal imaging cameras improve clarity by 25 percent, Dennis Bates, a business development manager, said June 16 at the company's booth at the conference.
The RaptIR family of high-definition, long-range, medium wave infrared thermal cameras is intended for a variety of missions, including counter-UAS, border patrol, target detection and recognition applications in land, sea and air domains. The high aperture optics provide increased image clarity and signal to noise ratio, company literature said.
Bates said Excelitas was able to reduce the pixel rate from 10 microns to 8 microns, "which gives you more resolution, better imaging capability," he said.
The cameras are also lighter than their predecessors and need less power to operate, he added. The company was able to make the gains because they manufacture the key subcomponents themselves.
"It's our proprietary design for electronics. So we're not using off-the-shelf components. We're not using other people's products. We design and manufacture everything ourselves," he said.
The cameras include an ultra-fast 14X continuous zoom for target acquisition and identification and near-silent operations, the company said.
Excelitas was also able to make the improvements without adding size over the previous generation of cameras, Bates said.
"So you're looking at an increase in performance in the same size package," he said.
Topics: Global Defense Market