JUST IN: NATO Must Address China-Russia Alignment, Ambassador Says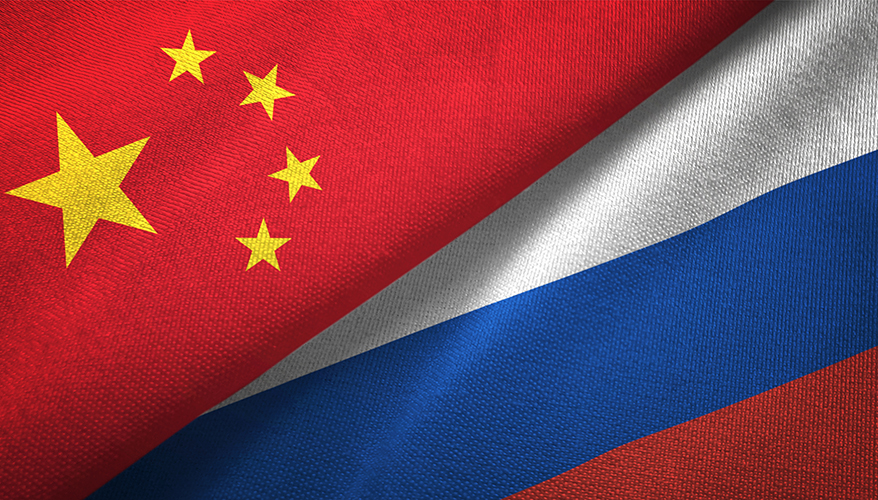 iStock illustration
The U.S. ambassador to NATO said the alliance needs to pay closer attention to the growing military relationship between China and Russia.

Although NATO has addressed Beijing's military modernization in its first review of China in 2019 and again during the alliance's 2021 summit in Brussels, member nations are keen on also considering Beijing's close relationship with Moscow ahead of this year's summit, said Ambassador Julianne Smith, the U.S. permanent representative to NATO.

"What we have to do now is capture something that was not captured in my mind quite adequately last summer, because we were in a different environment, and that's the China-Russia alignment," she told reporters at a Defense Writers Group event June 1.

Later in June, NATO will adopt its new Strategic Concept during the summit in Madrid. Updated roughly every 10 years, the document defines the security threats posing the alliance and provides political and military tasks needed to address them.

While Russia and China have always been politically and militarily friendly, more public statements of support for one another have been released since Russia's full-scale invasion of Ukraine in February. The pair conducted a joint military exercise in May and have declared their alliance a "no-limits partnership," meaning there are no prohibited areas of cooperation between them.

All of these actions have raised concerns among NATO members, Smith said.

"I think there's a determination across the alliance right now to try and capture that strategic alignment somehow in the new [NATO] strategic concept," she said, noting that the document has not been finalized.

The upcoming document will name Russia as NATO's top priority while placing a "heavy emphasis" on elements of deterrence, defense and steps the alliance can take to protect member nations, she said.

However, NATO was in the middle of a transition shifting attention toward Moscow even before Russia began military operations in Ukraine, meaning its position in the alliance's priorities are irrespective of Moscow's recent actions, she clarified.

An additional communique — or another political declaration outside of the strategy concept — could be issued to better capture specific challenges related to Ukraine at the moment, she added.
There is a larger ongoing conversation happening within NATO about what Russia's full-scale invasion of Ukraine and operations in Belarus will mean for member nations in the medium- and long-term and how the United States will address the alliance's security needs, Smith said.

NATO allies and U.S. defense officials are having frequent conversations with Ukraine to discuss its needs, which have evolved even since the beginning of the invasion, she added.

"We saw a heavy emphasis on air defense and ammunition. We've had conversations about coastal defense. We've talked about armored vehicles and have sent those," she said. "We are at the point now where … [we are] looking at advanced rocket systems, and I think it reflects the evolution of the war, of the situation on the ground and of the Ukrainian's own internal debates about what is needed in this moment."

Beijing's military actions will also be prioritized in NATO's latest strategy, although not as the top threat, she added. This parts from the Defense Department's approach to China, which was listed as top threat to U.S. security in the new National Defense Strategy released by the Pentagon earlier this year.

Smith noted that when assessing China, NATO has brought in leaders from countries in the Indo-Pacific to hear their perceptions of the current security environment in the region.

The alliance will also include these insights with those from Russia's neighbors to learn how both countries are operating, she added.

"It's about our shared commitment to our shared values and protection of the rules-based order and coping with two countries — China and Russia — that increasingly find themselves relying on a similar set of hybrid tactics," she said. "There is a sense in the alliance that sharing with these Asia-Pacific countries [and] having them at the table benefits all of us."
Topics: International