NDIA PERSPECTIVE DEFENSE DEPARTMENT
Leadership, Opportunity and Optimism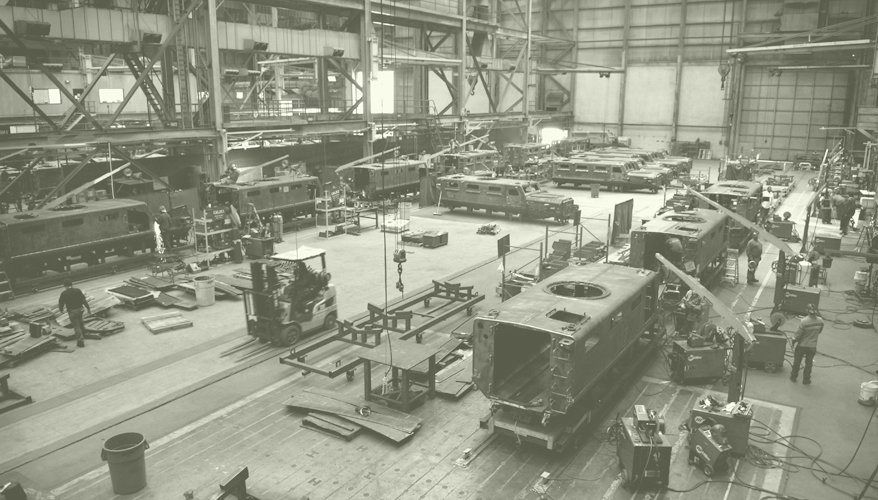 As I begin my leadership of one of America's strongest defense associations, I am excited to work with fellow National Defense Industrial Association members and other stakeholders within the innovative defense industrial base in supporting the nation and defending our freedom.
NDIA's focus on collaboration between government, industry and academia continues to enable the objectives outlined in the 2018 and 2022 National Defense Strategies. NDIA promotes an environment that supports a robust Joint Force and defense ecosystem that can effectively and efficiently provide the capabilities and support required to deter, defend and prevail in conjunction with friends, allies and partners. While I recognize the many challenges the nation faces and will continue to face over the next decade, I am very optimistic about our future.
After serving in a senior Defense Department leadership position, I come to NDIA with a clear understanding of the challenges the nation faces in the near- and mid-term. After more than 20 years focused on operations primarily characterized by low intensity conflict, the United States must now deter potential hegemonic ambitions and prepare to win a high intensity conflict if deterrence fails.
As the 2018 National Defense Strategy forecast, we live in a chaotic world with some governments disinclined to adhere to the rules-based international order that emerged after the World War II. This complex economic and security environment requires the United States to effectively compete with countries who prize autocracy over democracy and violent repression over freedom. We see and experience the impacts of nations pursuing regional and international financial and military dominance. Russia, Iran, North Korea and China continue to demonstrate they will take advantage of any perceived U.S. weaknesses. So, we must ensure warfighters have the capabilities, training and support to win decisively in all domains across the spectrum of conflict.
While we face many challenges, China is clearly the pacing threat now and in the future. I strongly believe the United States will not deter China by being better at central planning, and unlike previous eras we do not start with a significantly larger GDP. Our country's strategic advantage is its innovative industrial base.
To compete, deter and win in the Indo-Pacific region, we must design, deliver, sustain and operate a lethal, resilient force able to adapt to emerging capabilities. NDIA's role in supporting these imperatives is ensuring the strength and resiliency of the defense industrial base.
The association convenes events, provides forums and offers input to allow the government to harness the full spectrum of capabilities industry and academia can provide. It also highlights barriers to innovation, consolidating the concerns of its membership base and educating policy makers about the impact of existing and proposed legislation, regulations and policy.
NDIA works with all stakeholders to ensure innovators operate in an environment and ecosystem that not only allows them to succeed but encourages them to excel. In this way, the association helps warfighters deter potential adversaries and — if deterrence fails — to win quickly and decisively through dominance across all domains.
NDIA also understands the importance of friends, partners and allies in deterring and, when necessary, defeating adversaries. We promote and emphasize collaboration on everything from operating concepts to command-and-control architecture. We work to foster and enhance U.S. friendships, partnerships and alliances in the Indo-Pacific and around the world, so we always organize, train, equip and fight as part of an effective, interoperable coalition team.
A clear benefit of NDIA's status as an educational non-profit is the luxury of relentless bipartisanship and a scrupulous objectiveness about individual organizations engaged in the defense sector. The association does not advocate for any individual company or organization competing for defense contracts or funding. Instead, it works to ensure all sizes and sectors of the industrial base compete on a level playing field with full understanding of the legislative and executive branches, laws, regulations and policies.
This allows senior leaders to request information from NDIA and depend on its response for unbiased information about existing and proposed policies, ensuring policymakers understand the potential impact of their decisions.
To ensure competitive advantage, the ability to dominate across all domains and in all phases of conflict, the government needs to take full advantage of industry's potential to allow innovation to flourish in support of national security strategy and objectives.
Academic institutions, public and private capital that seeks out the most promising emerging technologies for investment, advanced manufacturing techniques and capabilities and the strength and dedication of the men and women who work across in the industry gives the defense sector an overwhelming advantage.
However, it is only truly an advantage if we develop the processes and policies to fully leverage these advantages and do so at the speed of emerging threats.
Our men and women make sacrifices to serve the nation and they expect — and have a right to expect — they will benefit from the full measure of industry's creativity and innovation. I look forward to continuing my service to them and our nation as NDIA's new president.

The Honorable David L. Norquist is president and CEO of NDIA.
Topics: Defense Department