BAE Cuts Ribbon at New Hampshire Facility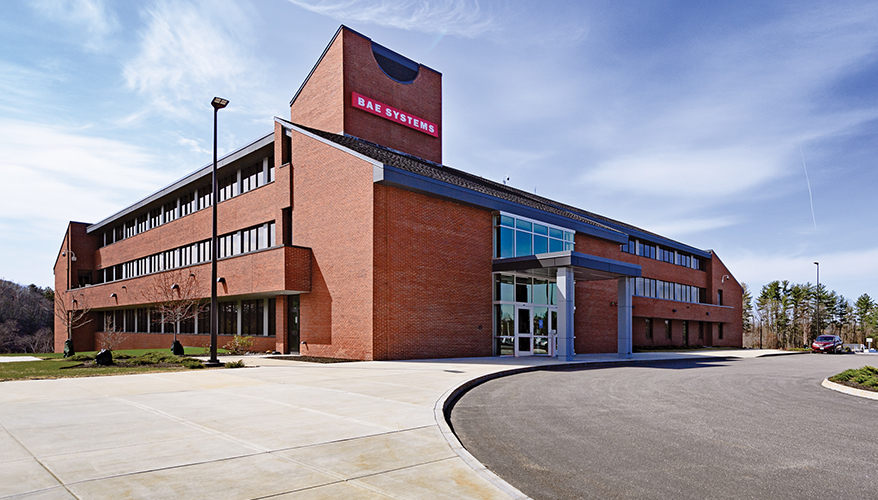 BAE SYSTEMS
BAE Systems recently opened a new engineering and production facility to support the design and development of new electronic warfare systems.
The new facility in Manchester, New Hampshire, will provide the company with additional capacity, according to a press release.
Lisa Auscin, vice president of F-35 solutions at BAE Systems, said the building's breadth of lab, office and collaboration space will contribute to the company's ability to develop new capabilities.
"[The building] allows our team to work in a collaborative way [and] in an innovative way to come up with new solutions to test so that we can design and deliver the next generation EW suite for F-35," she said.
Engineers at the new facility will continue to work on technology such as the AN/ASQ-239 system, which is a next generation electronic warfare suite that provides F-35s with situational awareness and radio frequency and infrared countermeasures, according to their website.
Electronic warfare is projected to bring major opportunities for defense companies around the world. A recent report on the Electronic Warfare Market by The Insight Partners projected the market would reach $27.79 billion by 2028. The growth would be up from $18.19 billion in 2021.
The new facility will offer updated infrastructure with improved internet speeds, improved cooling systems for test equipment and increased capability around collaborative spaces, Aucin said.
Another crucial element to the facility is its location, she added.
"The location of this facility allows us to have access to other parts of the state of New Hampshire, Southern Maine and maybe even northern Massachusetts," she said. "So, it allows us to have a more centralized location to take advantage of a greater pool of talents as well."
The facility is built to hold 800 personnel, and BAE is looking to hire mainly engineers in the Manchester area.
Though the facility was built to enable a more efficient work environment and improve electromagnetic warfare technology developed by BAE, the community building aspect in Manchester is also crucial, Aucin said.
"By having a foundation and brick and mortar here in Manchester, it is also one of the key things that we are now part of is that Greater Manchester community," she continued. "Whether it's through volunteering or employee giving, or just reaching out and being part of the community to bring new people on board."
Topics: Defense Department