Special Ops Software Office Takes on Pentagon Bureaucracy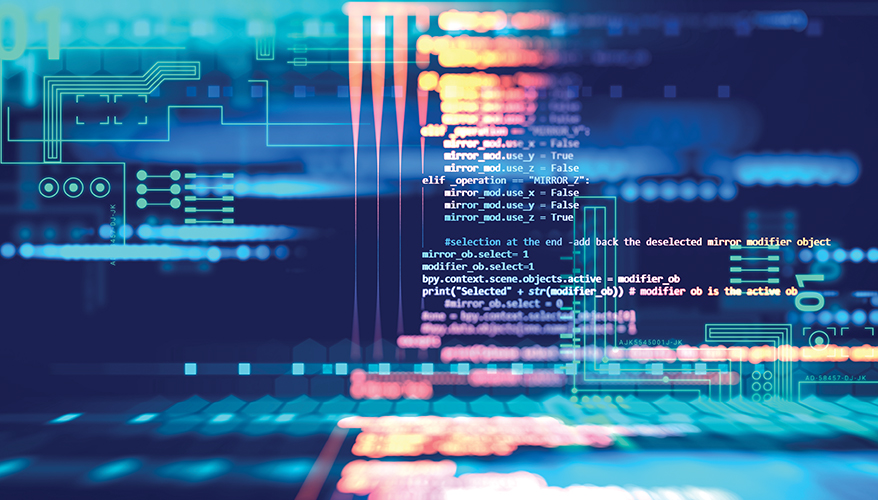 iStock illustration
Special Operations Command is aiming to deliver software at a rapid pace, keeping up with industry standards for speed and flexibility.
Almost two years after it was stood up, the Special Operations Forces Digital Applications program office is barreling past the infamous Defense Department bureacracy to attract nontraditional vendors.
While its original goal was to field software such as artificial intelligence and machine learning every six months, the office's program executive officer Col. Paul Weizer said staff have achieved a quarterly delivery pace and hope to move even faster.
When asked about his proudest accomplishment during his tenure at the SDA, Weizer said the office surviving was an accomplishment on its own.
"It's new and because what we were doing didn't align with the same strategy people had observed or witnessed in the past, there was some reticence in different areas that I think we overcame when people saw the potential and the attitudes and the desire to achieve something," he said in an interview with National Defense.
When the office was stood up in the summer of 2020, Weizer said he didn't understand how quickly it could move when he set the biannual goal of delivering capability — meaning anything from minor software bug fixes to major applications.
"Initially, that's a good goal because the government never delivers anything that fast," he said.
But through the speed of other transaction authorities and a greater prioritization of software Pentagon-wide, the office is meeting deadlines every quarter and aiming eventually for a two-week rate, he said.
This is fast even for other government programs that claim to use "agile software development," an iterative software process that promotes rapid delivery.
The Government Accountability Office released a report last fall and found six of 36 weapons programs that used this process were delivering software in less than three months. The report, "DoD Software Acquisition: Status of and Challenges Related to Reform Efforts," said efforts to eliminate faster delivery cycles have been stymied by difficulty hiring experienced software developers.
"DoD officials noted that the department continues work to address challenges and acknowledged that the transition to Agile will take years and require sustained engagement throughout DoD," according to the report.
Other transaction authorities, or OTAs, have been a key tool for the office, Weizer said. When program officers start working on a project, they won't know exact specifications of the software they need. OTAs allow the programs to adapt as user needs change, he explained.
"They were able to negotiate, in situ, what's going on, to develop this capability," he said.
Using this type of authority also allows better relationships with software developers. Because software is constantly evolving throughout the development and production process, creators want flexibility, he said.
"Even in the production of software, they're still in development," he said. "That's the difference between a typical hardware program where, at some point, you lock down your design."
Meanwhile, Weizer said the office's efforts will contribute to the Pentagon's strategy for connecting sensors and shooters known as joint all-domain command and control, or JADC2.
The digital applications office was involved with the design of the JADC2 strategy early on, he noted. Though other programs are starting to go after an open systems approach, some are hemmed in by their focus on their individual services, he said.
"Many of the other services kind of focus in their domain," he said. "We're advantaged in that we operate in the joint space on that."
Mission command is one of the software programs SDA has identified as providing situational awareness in line with JADC2 by this summer, Weizer said. Because the government owns the code for the program, it can be adapted for use across the services.
Furthermore, the concept of JADC2 has helped the SOF community understand the need for investment in software capabilities.
Last year, the Digital Applications program obligated more than $150 million toward software capabilities, according to the office. Weizer said the investment demonstrates that Congress and the Biden administration are focusing for the future fight.
"This is one of those consumers of investment, where we're looking at those next things: refining AI, getting better focus in that area, machine learning, all the way to the edge," he said.
One of the most advanced projects in the digital applications' portfolio is Mission Command Systems/Common Operational Picture. Software developments created applications to generate a visualization for large volumes of data that is accessible in real time.
Weizer said the project met its minimum viable product status in February and will be at minimum product viable release in late May. More than half of the 14 contractors working on the project are nontraditional, and a couple of them have never worked with the Defense Department before, he said.
Special Operations Command awarded the company CAE USA, a subsidiary of CAE, to lead the integration and architecture development efforts for the program last summer.
The program and CAE's integrated digital ecosystem solution are directly related to the company's modeling and simulation expertise, Daniel Gelston, group president of defense and security at CAE, said in a press release.
"Integrating data analytics, artificial intelligence and digital immersion technologies into a synthetic environment has the ability to create an incredibly powerful tool for analysis, planning, and decision support," he said.
The office is using "iterative, agile, human-centered design to develop software with high impact mission outcomes" for mission command, according to a SOF year-in-review document.
The program was also first to go down the Defense Department's new software acquisition pathway, which was created in January 2020.
Meeting the office's goals has meant taking a more "hands on" in software development, Weizer said. In other software development acquisition programs, submitting a request for proposals and hiring contractors gives vendors control of the software outcome, he explained.
"We kind of took the reins back," he said.
Weizer created the chief software integration officer and hired Dan Lynch last March to bring technical expertise in software development to the team. Lynch said having a technical expert overseeing the four major programs under the organization's umbrella allows them to benefit from each other.
"Historically speaking, a lot of DoD software has been: 'Hey, write requirements, take three years, then deliver a product,'" he said. "And when you deliver that product, it's fairly siloed off, you don't necessarily share a lot of your information or you're not encouraged to share."
Pentagon leadership wants software solutions that military staff know everything about so they break down complex software into separate parts, Lynch said. Then, separate parts of the software solution can be applied to other needs across the joint force.
"We get these monolithic solutions that provide the application and provide the platform for the infrastructure," he said. "But we don't know how to separate it, and we don't know what we don't need."
This can be where nontraditional contractors can come in handy, Weizer explained. Many traditional defense companies are interested in creating "soup to nuts" solutions, he said. Finding traditional firms who are willing to work together to provide the best elements of their product can be challenging, he said.
Of the more than 250 industry engagements in nearly two years, Weizer said more than 80 percent of his interactions involved nontraditional vendors.
Breaking down software into smaller components also speeds up the development and production process, Lynch noted. He said in the future, the software delivery rate may be as fast as weekly or daily.
If the Digital Applications program can continue to embed more personnel from software testing and security agencies in its teams, he said iterations of software could become more and more frequent.
"That gives us a lot of flexibility to meet future needs," he said.
The Tactical Assault Kit portfolio is one area where Lynch said industry is showing progress breaking software down. The program fielded mobile situational awareness tools for SOF close combat air assistance among other missions, according to the office.
Additionally, industry still has to meet the military in the middle on intellectual property accommodations, Lynch said. Streamlining third party software integration will allow special ops forces to benefit from industry's innovation.
"We've got a little ways to go to kind of get at this pace really fast," he said.
Topics: Special Operations