AFSOC Redefines Itself for Great Power Competition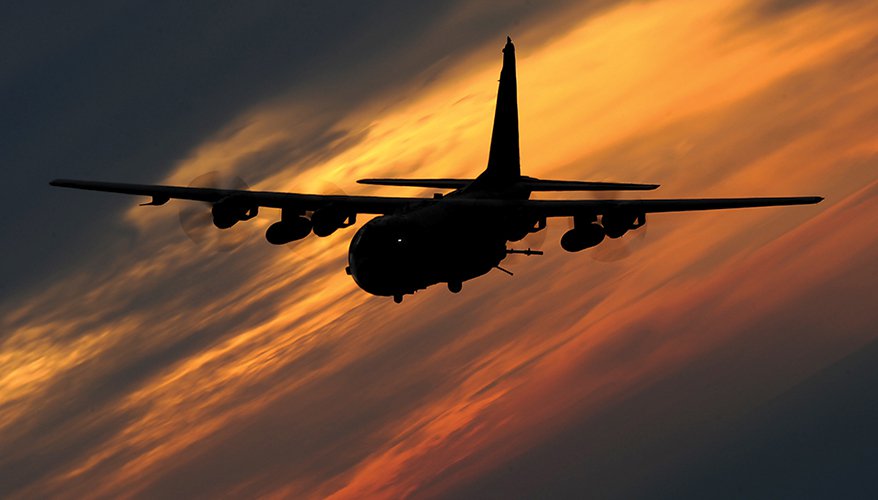 Air Force photo
ORLANDO, Fla. — After providing support to ground operations in the Middle East for two decades, Air Force Special Operations Command is reinventing how it does business in new contested environments.
The rise of threats such as China and Russia have forced the Defense Department to shift its focus to potential great power competition — putting counterinsurgency in the rear-view mirror. For AFSOC Commander Lt. Gen. James Slife, that means innovating how to use the tools and platforms already in the command's arsenal while going after next-generation technology.
AFSOC's fleet includes a range of 21st century aircraft mostly acquired by the service after the 9/11 terrorism attacks.
"We've got capable platforms. We have the best airmen that I could ask for. We just need to think about the recipes we make with them differently," Slife said during a panel at the Air Force Association's annual Air Warfare Symposium in Orlando, Florida.
Slife pointed to AFSOC's work with the Air Force Research Lab on the Rapid Dragon Program as a way the command can use old platforms in new ways. The program is exploring the feasibility and operational advantages of airdropping long-range palletized munitions from cargo planes the Pentagon already owns, such as the C-130 and C-17.
In December, Rapid Dragon successfully dropped a pallet of Joint Air-to-Surface Standoff Missile Extended Range, or JASSM-ER, cruise missiles out the back of an MC-130J flown by AFSOC. The missiles targeted and destroyed an oil barge.
Slife said this is an example of deterrence.
"If our adversaries have to look at every C-130 and every C-17 and wonder what's in the back and whether that C-17 is in fact a long-range fire squadron, it changes their calculus," he said.
The next few years will be key for SOCOM's pivot away from counterterrorism operations as it takes on more diverse missions, said Lt. Gen. Tony Bauernfeind, vice commander of SOCOM.
"In [fiscal year] 2022, over 30 percent of our operations will be against great power competitors to assure allies, to make sure we're out preparing for the environment, to make sure we are forward and where we need to be to have the effects to provide the options that the nation needs," Bauernfeind said.
That percentage is going to grow through at least 2024, he added.
At the same time, SOCOM is ramping up modernization "because we realize that there are capabilities that we have to invest in now to make sure the [special operators] … are going to have the modernized capabilities they need in the future," Bauernfeind said.
One of these efforts is AFSOC's new intelligence, surveillance and reconnaissance platform known as "Armed Overwatch." The aircraft, which the command hopes will replace its U-28A Draco manned reconnaissance plane, is projected to begin procurement during fiscal year 2022.
Other next-generation ISR platforms, such as those that collect information in the space environment, and artificial intelligence and machine learning are also top modernization priorities for the command's aviators, Bauernfeind said
While these modern capabilities will prepare special operations forces for the future fight, Bauernfeind said they still have direct ties to counter-violent extremist organization missions.
"We realized that as the services are hurrying up to focus more heavily for great power competition, that we have the imperative to make sure that we still have aviation platforms that support that need for the isolated teams … somewhere where we won't have large arrays of aircraft," he said.
Slife added that for future counterinsurgency missions, AFSOC will likely need to consolidate the number of aircraft it uses.
"We're not going to be able to rely on having a stack of airpower over every single target that needs to be actioned," he explained. "It's all about collapsing that stack … [with] fewer airplanes that are multi-role, that have the ability to execute those missions in multiples."
Meanwhile, Slife emphasized the importance of collaboration with U.S. allies and partners to deter near peer threats, which includes helping partners develop their own capabilities while simultaneously increasing the AFSOC's global access.
"If we are in 60 places around the globe, that's 60 places where the United States has some level of access, some level of influence, the ability to understand the environment. Those are really, really valuable opportunities," he said.
AFSOC hasn't had the capacity to engage its aviation advisors in as many places across the globe as it would like, but the command is working to expand its capacity and boost influence worldwide, Slife noted.
While it may not be feasible for the military to be forward at every operational environment, it needs to develop and sustain relationships with like-minded allies and partners around the world, Bauernfeind added
"Those relationships last a lifetime, and you never know when you're going to need those relationships," he said. "It's important that we continue on those, and the efforts of AFSOC in building those is critical to our success."
Topics: Special Operations, Special Operations-Low Intensity Conflict