Pentagon Seeks Out Swedish Tech Partnerships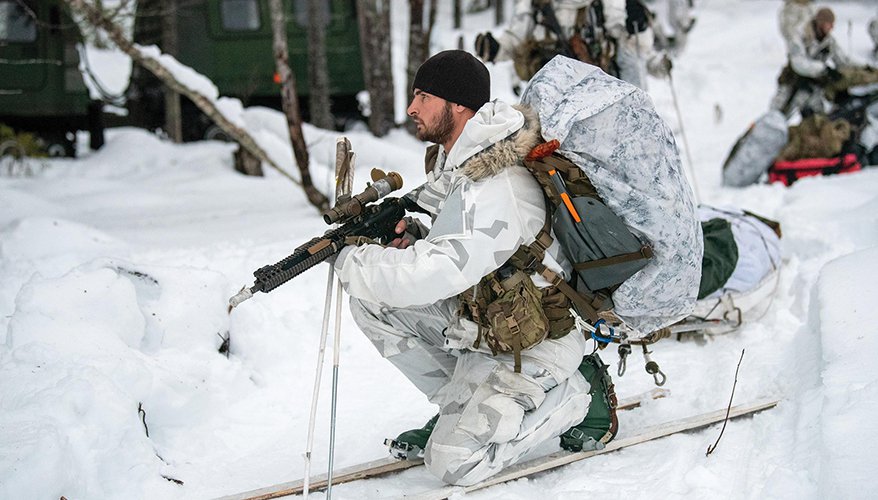 Defense Dept. photo
A Defense Department team that scouts for foreign technology recently met with Swedish defense companies to discuss emerging capabilities.
Foreign comparative testing, or FCT, personnel made a trip at the end of April, said Bryant Streett, deputy director mission prototypes at the Office of the Undersecretary of Defense for Research and Engineering.
The Arctic nation — which is already responsible for $1.5 billion worth of U.S. defense procurement — is expected to make a decision about joining NATO in May, which was sparked by Russia's invasion of Ukraine.
Streett said the Pentagon wants to continue to use the FCT program to find innovative prototypes to cut costs and get technology to warfighters faster.
"The reason we did this is because Sweden — and of course Norway — has really been a great source of phenomenal technologies for us," he said during the 18th U.S. – Sweden Defense Industry Conference organized by the National Defense Industrial Association at the Swedish embassy in Washington, D.C.
The staff met with 20 teams, including one with additive manufacturing technology for steel, one that made a rebreathing system and another company that made a chemical-biological sensor, he said.
The second day, staff met with leadership of the Swedish Security and Defence Industry Association to discuss electromagnetic warfare and maritime technology.
While its NATO membership is not assured, Sweden's defense budget is already swelling. Its investment in its military has spiked with the recent passage of its latest defense legislation, said Gen. Göran Mårtensson, director general Swedish Defence Materiel Administration.
"Swedish defense is now expected to grow in size and with a pace that has not been seen since the second World War," he said during the event.
While there is "political ambition" to spend up to 2 percent of the nation's GDP, Sweden's military is looking at how to adapt its procurement to times of war and crisis, he said.
Upcoming defense projects include upgrades to integrated air and missile defense, next generation of surface ships, new airborne radar reconnaissance and command systems and replacement of long-range sensor systems among other technology acquisitions, he said.
Sweden's partnership will help the United States maintain military technology advantage over its adversaries, said Michael Vaccaro, principal deputy assistant secretary for defense industrial base policy at the Office of the Undersecretary of Defense for Acquisition and Sustainment.
"If you look at what our modernization priorities are in the United States, they've aligned very similar to what Sweden is looking at," he said.
Topics: Global Defense Market, International