SOFIC NEWS: Special Ops Tech Priorities Include Protected Comms, Counter-UAS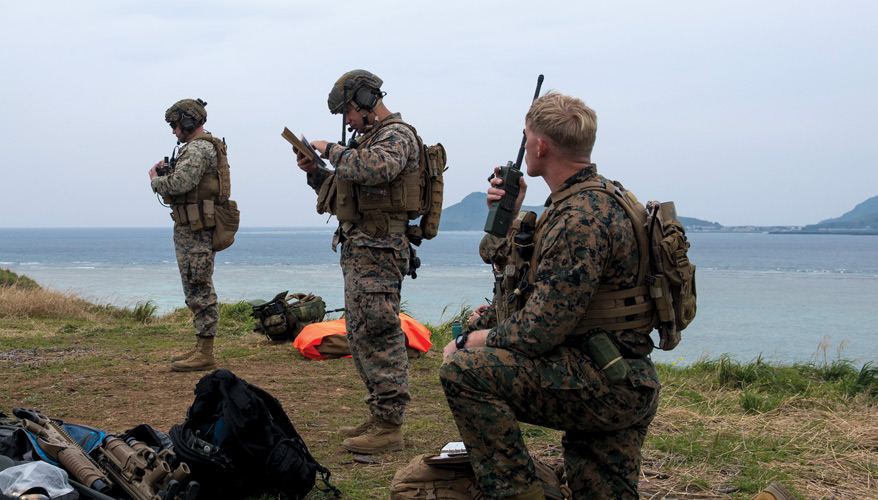 TAMPA, Florida — Special Operations Command is looking for a host of new technologies that can help it operate in contested — rather than permissive — environments, its chief acquisition officer said May 17.

"You've got to make sure that the way you've done stuff the last 20 years or so is going to work for the next five," Jim Smith, SOCOM's acquisition executive said at the Special Operations Forces Industry Conference, which is organized by the National Defense Industrial Association.

Special operators didn't have to worry about ISIS or other terrorist groups disrupting their supply lines or interfering with their radio communications, but that won't always be the case when dealing with peer or near-peer competitors such as Russia and China, he said.

Protected communications in austere environments is a technology priority, he said. In a peer fight, communications will be under threat constantly, he added.

"We need comms that are low possibility of intercept, low probably of detecting and high probability of transmission," he said. That includes exfiltrating data its clandestine sensors collect without being detected or interfered with, he noted.

The command is also pursuing a counter-unmanned aerial vehicle capability as small drones are increasingly being used in combat to deliver munitions. All the U.S. armed services are working in this realm, but SOCOM needs a system that can work with small units "without a whole lot of infrastructure attached," he said.

"We're focused on small teams at the edge. That's a different technical challenge," he noted. SOCOM has issued a contract for a lead system integrator to coordinate the effort, but it must rely on open modular architecture and standards to allow any vendor to participate in the program, he said.

Meanwhile, one of the command's most high-profile acquisitions programs, Armed Overwatch, is nearing the end of its competition with a decision coming "in the next few weeks," Smith said. That program is seeking to field about 75 fixed-wing, manned aircraft that can carry out close-air-support and reconnaissance missions.

"We should make a decision on who's going to be our industry partner to actually produce those airplanes in the near future," he said. He declined to comment on the program further as it is in its final stage. L3 Harris, Textron Aviation Defense and Sierra Nevada Corp. are vying for the contract.

There will also be a follow-on contract to its dry submersible SEAL delivery vehicle, Smith said. Navy SEALs were able to check out several prototypes, he said. "They climbed all over them. They told us, 'We like this. I don't like that.' It gave us a lot of information to go into the production prototype," he said.

"The fact is the complexity of that program, the financial environment, the schedule emphasis, we're not going to be able to build a whole lot of physical prototypes," he said. It will be preferable to do digital prototypes, he added.

Another concept is an amphibious version of the MC-130J. The idea received a lot of attention when SOCOM mentioned the possibility of converting a conventional airlifter to one that can land on water. Smith said it is still being studied and noted that no requirement has emerged for such a capability, he told reporters in a press briefing.

As for investments in large platforms such as an amphibious MC-130J or Armed Overwatch aircraft, Smith said there has been a large investment in these big-ticket items over the past few years, which is coming to fruition.

It is a fair assessment to say future SOCOM tech investments will be moving away from these large platforms and toward making sure they are reliable and relevant as the command moves toward the peer and near-peer competition, he said.
Topics: Special Operations