SOFIC NEWS: Pentagon Speeds Tactical Software to Ukraine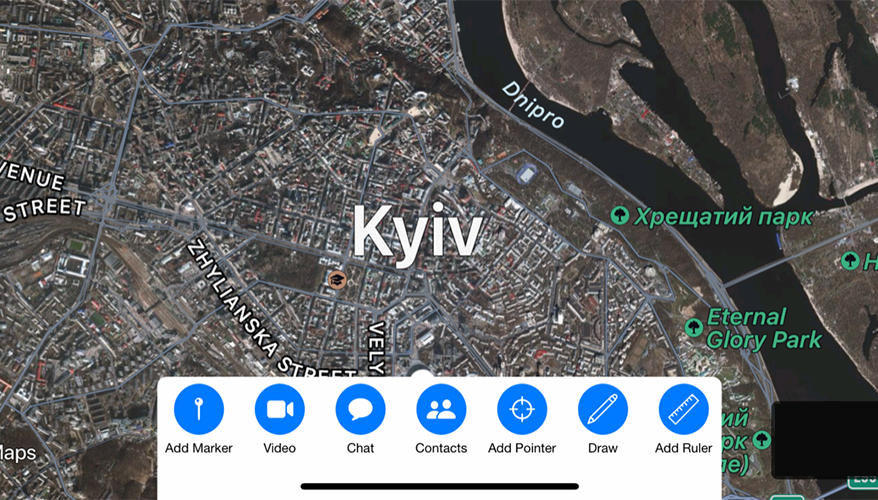 Defense Dept. app screencap
TAMPA, Florida — A committee of software experts in the Defense Department cut through red tape to release software that is helping Ukraine fight off its Russian invaders.

The Android tactical assault kit is a version of a popular software application that was first developed by the Air Force Research Laboratory in 2010 and called the Android team awareness kit.

The geospatial software allows users to quickly set up a network and give commanders real-time situational awareness of a battlefield, said Col. Paul Weizer, program executive officer for Special Operations Forces digital applications.

There are different versions of the software, which is widely used by U.S. armed forces. A civilian version has proven popular with first responders looking to increase their situational awareness in disaster scenarios, for example.

Normally, allies wanting to license the software had to go through the lengthy foreign military sale process, Weizer told reporters at the Special Operation Forces Industry Conference in Tampa May 16.

The consortium in the Pentagon decided to publicly release an open-source version of the team awareness kit app and bypass the hurdles inherent in the FMS process, he said. The civilian Apple and Android versions are now available at their respective stores.

"Ukrainians have been able to utilize that to build up a quick network without going through the FMS process," he said.

"We had been looking at how software in general gets published," Weizer said, referring the tactical assault kit consortium, which comprises 14 representatives from different parts of the Defense Department. Weizer is the current chair of the consortium.

"We collectively decided that there was value in releasing that as open source as soon as we could," he said.

Once it is made available to the public as open-source software it is up to the users to put adequate security in place, he said. They can also adapt it for other applications, he added.

"Ukrainians are not incapable of software development. They're actually pretty advanced so any software development that they have, they will just build applications onto it," he added.
Topics: Special Operations