SOFIC NEWS: Special Operators Must Learn to Exist Without 'Tethers'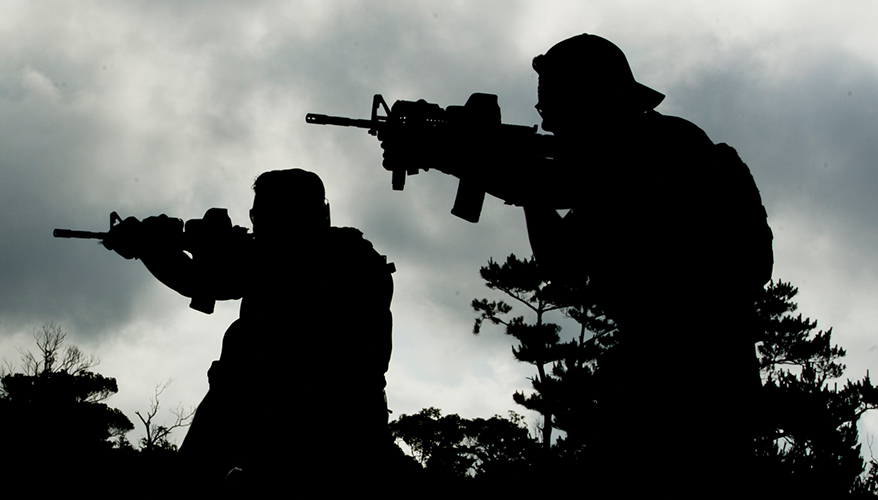 Air Force photo
TAMPA, Florida — After two decades of moving relatively freely in Iraq and Afghanistan, the U.S. military's elite commandos are going to have to learn to operate in contested environments without being "tethered" to lines of support.

Those lines of support can be anything from traditional logistical systems to radio waves that allow special operations forces and their equipment to link back to higher headquarters, officials in change of developing technology at Special Operations Command said May 16.

"The term 'contested logistics' is at the very top of a lot of our discussions right now," Col. Joseph Blanton, SOCOM program executive officer for SOF support activity, told reporters at the Special Operations Forces Industry Conference in Tampa, Florida.

Needed supplies in Iraq and Afghanistan were either delivered to forces operating in the field or they were staged, Blanton said. "Now that we are looking at going into contested environments, how are we going to do that?" He asked.

SOCOM is looking for new ways to push supplies to the tactical edge called the "untethered logistics concept." His office has created a new program manager position to help look for solutions, he said.

"We're definitely interested in hearing from industry what is in the realm of the possible," he said. Solutions could either be stealthy ways to push supplies to units operating in austere environments or technologies that help them make their own supplies in place, he added, mentioning 3D printing as something that was done in forward operating bases during the past 20 years and could be part of the solution in the future.

The war in Ukraine has highlighted the importance of logistics as Russia has struggled to maintain its own supply lines, Blanton said.

"If you go in and you are lacking the logistical support, that can end an operation or stymie an operation," Blanton said.

Across the U.S. military, everybody is looking at the Russia-Ukraine war as a contested environment and looking for lessons learned, Blanton said. "What were those challenges and what can we anticipate in our future operating environment that we can learn from today to start to drive those material solutions?" he said.

SOCOM is just at the beginning stages of looking what logistics looks like in future operations, Blanton said.

David Breede, program executive officer for special reconnaissance, said the SOCOM logistics community gathered last month "to look at itself to identify what we're going to expect in the future. How do you support it? And then what are the current capabilities."

The next step will be to sort through what was learned at the gathering and then identify capability gaps, Breede added.

Breede's office — which among other technologies has sensors in its portfolio — is looking at being "untethered to radio frequencies," he said.

"In the last 20 years, that [radio frequency] environment was not terribly contested," he said. The suites of sensors his office develops — whether they are unattended ground sensors, or mounted on air or ground vehicles — will be in a contested environment, he said.

"We know that environment will be more contested, more congested and being able to operate without that RF environment is a goal," he said.

"It's a tough problem," he said. "It's hard. It's not something we can do right now," he added.
Topics: Special Operations