NDIA PERSPECTIVE DEFENSE DEPARTMENT
NDIA's Future: A Hawk's Eye View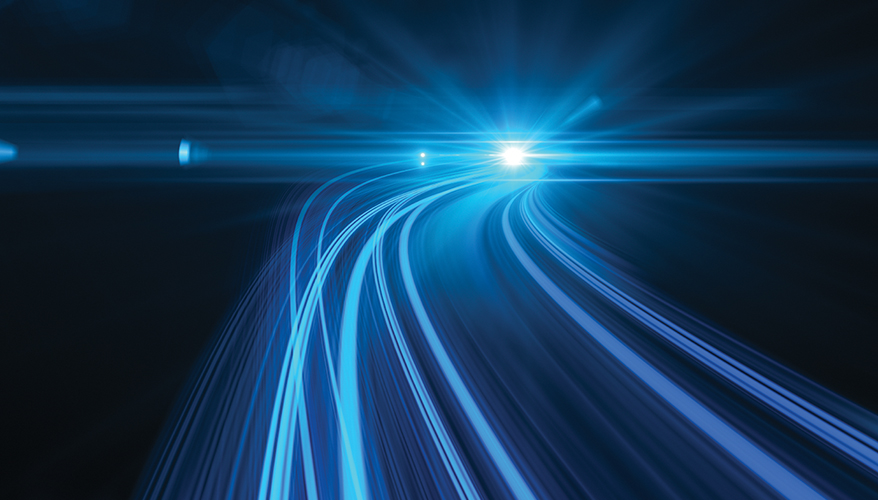 iStock illustration
As I depart the National Defense Industrial Association, I'm incredibly proud of all it has accomplished during the past five years.
Our amazingly talented staff and exceptionally dedicated volunteer leaders expanded NDIA's thought leadership and supported warfighters through this award-winning magazine, white papers on acquisition and resourcing, NDIA's annual Vital Signs report and incredible events such as the Special Operations Forces Industry Conference (SOFIC), the Interservice/Industry Training, Simulation and Education Conference (I/ITSEC), the Future Forces Capabilities Conference and Exhibition, Undersea Warfare conferences, Navy Gold Coast and the Ground Vehicle Systems Engineering Technology Symposium.
I am perhaps most proud of the way the entire team worked to help the defense industrial base navigate the pandemic while maintaining best-in-the-world support of our warfighters. However, our work is far from finished.
While I'm disappointed I won't lead NDIA's next phase, Russia's attack on Ukraine crystalizes the imperative to maintain national security capabilities to ensure warfighters, and the warfighters of our friends, allies and partners, enjoy decisive advantage across the spectrum of conflict. This imperative requires a strong, active, nonpartisan association scrupulously uninterested in any individual company while ruthlessly dedicated to every business working to sustain and grow that advantage.
I'm confident NDIA will continue its focus on divisions, chapters and affiliates, updating governance and providing materials to make volunteer leadership less burdensome. Our volunteer leaders are the central nervous system of NDIA, Women In Defense and the National Training and Simulation Association and we owe them tailored, responsive support to help them plan and execute events promoting collaboration between government, industry and academia.
I'm confident NTSA will continue as the pacesetter for modeling, simulation and training in national security. From advanced simulators to the metaverse, NTSA events ensure government and industry collaboration to deliver the most realistic training possible within and across units, services and combatant commands.
I'm confident WID will continue to strengthen the industrial base by ensuring 51 percent of our population can reach their potential in the national security sector. By providing professional development and resources to women seeking advanced education, WID will help provide women with the tools they need to flourish and thrive in the post-pandemic "new normal." And as we emerge from the pandemic and the "Great Re-Evaluation," WID will engage with all stakeholders to highlight national security as the career of choice for talented women who want to defend freedom and our way of life.
I'm confident NDIA will continue to provide resources to our Emerging Technologies Institute, so it can identify roadblocks preventing the nation's best innovative technologies from getting into the hands of our warfighters as quickly as practicable so our soldiers, sailors, airmen, Marines and Guardians can integrate these capabilities in ways we cannot yet imagine. ETI will convene stakeholders from government, industry and academia to define challenges such as microelectronic chip supply limitations, and drive collaboration to find solutions.
I'm confident NDIA will continue to represent all sizes and sectors of the defense industrial base when educating policy makers on Capitol Hill, in the administration and in the Pentagon about the impacts of existing rules, regulations and legislation. On topics ranging from equitable adjustment to cybersecurity to creating a level playing field for small businesses to supply chain diversity and security, NDIA will relentlessly engage substantive discussions with policymakers to deliver policies and laws that encourage and enable a vibrant, robust, resilient industrial base.
I'm confident NDIA will continue to establish and oversee working groups to tackle the toughest national security challenges we face and deliver executable strategies and programs to overcome these challenges. NDIA's Defense Workforce Project working groups will propose tangible policies and programs to ensure the United States has trained, educated, clearable individuals who want to work in all areas of national security, from policy making to uniformed military service, to think tanks to welding, electrical and plumbing positions building our next-generation weapons systems.
The Electromagnetic Spectrum Working Group will work with stakeholders from academia, the defense industry and the telecommunications industry to find creative ways to share the electro-magnetic spectrum while ensuring warfighters can train as they intend to fight while the economy maximizes the benefits from 5G and Next G.
The Intellectual Property Working Group will identify policies and processes to balance companies' fiduciary responsibilities to create profit for their shareholders with the Defense Department's requirement to make every taxpayer dollar deliver maximum value while organizing, training and equipping our warfighters for current and future conflicts.
As I prepare to take on my next challenge, I'm grateful to have led such an amazing team of staff and volunteer leaders as we took NDIA into its second century. I know turbulence is a fact of flight and of life, and I know sometimes the best adventures don't turn out the way you would like. But I will treasure my time as NDIA's leader and I'm excited for the association's continued success.

Retired Air Force Gen. Hawk Carlisle is the former president and CEO of NDIA.
Topics: