Navy on Cusp of Awarding Contract for New Torpedo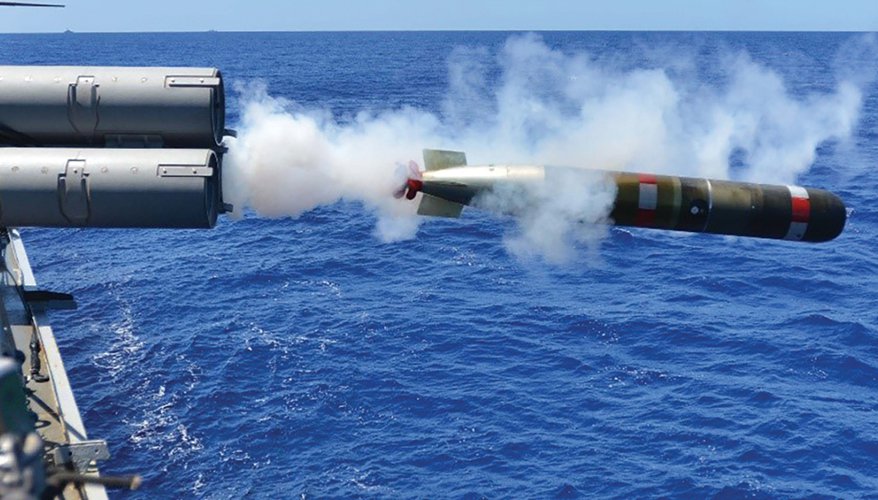 The Very Lightweight Torpedo
Northrop Grumman photo
NATIONAL HARBOR, Md. — The Navy is poised to award the contract for its first new torpedo in more than two decades.
In October, the sea service released a request for proposals for the Compact Rapid Attack Weapon program. The RFP sought bids to manufacture the prototype for the very lightweight torpedo, or VLWT, developed by Pennsylvania State University's Applied Research Laboratory. Once fielded, it will be the Navy's newest torpedo since the 1990s.
While it is unclear who responded to the RFP, Northrop Grumman entered its own prototype torpedo into the production contract competition in November, said David Portner, the company's senior program manager for undersea weapons.
"The contract that we bid on is essentially to transition the effort from Penn State to industry, and our focus is to essentially modify the design to make it lower cost in production," Portner said on the sidelines of the Navy League's annual Sea-Air-Space conference in National Harbor, Maryland.
He added the corporation is waiting for a decision on a "day-to-day basis" from the Navy.
At 9 feet long and around 200 pounds, Northrop Grumman's VLWT prototype is a fraction of the size and weight of the 600-pound Mark 54 lightweight torpedoes currently used by the Navy. The size would allow the Navy to carry more torpedoes on a submarine, and even create the option for either manned or unmanned aircraft to carry them, Portner said.
In addition, the torpedo will be able to perform both defensive and offensive missions depending upon which software is configured. The compact rapid attack weapon, or CRAW, is the offensive version of the torpedo and the countermeasure anti-torpedo, or CAT, is the defensive version.
"Defensively, this torpedo is being designed to engage an incoming torpedo. Offensively, it's been designed to engage a submarine," Portner said. Whichever way operators set up the torpedo will determine how it interacts with threats based on their size, speed and whether or not they have a crew onboard, he explained.
The first iteration of the lightweight torpedo designed at Penn State was fielded as a defensive weapon, but the program has since been canceled. However, the Navy realized the benefits of having a multi-mission weapon and pushed the university to design a more flexible torpedo, Portner explained.
"These will be much less costly. It's much more rapidly launched and it's more maneuverable because it was designed for that defensive capability," he said. "But bringing in the offensive capability as well, a submarine can use it in those situations."
The Navy is using an other transaction authority agreement to compete the program. The acquisition will seek to transition the Penn State prototypes to large-scale manufacturing.
Topics: Navy News