JUST IN: B-21 Raider Program Moves Step Closer to Inaugural Flight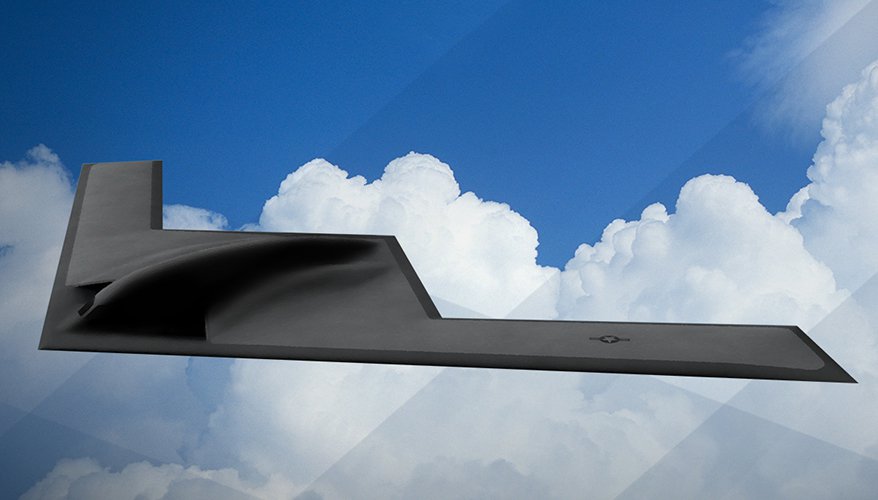 B-21 concept art
Nothrop Grumman concept art
ORLANDO, Fla —
The first of the Air Force's B-21 Raiders has been moved off its initial production line for new tests, marking another step closer to the stealth bomber's inaugural flight, the service's Rapid Capabilities Office director said March 4.
The Air Force first announced in February it had six B-21s under production at the Northrop Grumman facilities in Palmdale, California, and that the aircraft's rollout would likely occur later in 2022. Randall Walden, the director and program executive officer for the service's Rapid Capabilities Office, said the first bomber has been pulled onto a different production line for load calibration tests.
Load calibration is "where you go and start to bend and flex the airplane to make sure that the design that you intended to build to actually matches the predictions," Walden said during a panel at the Air Force Association's annual Air Warfare Symposium in Orlando, Florida.
The Air Force developed the B-21 to replace its aging fleet of B-1 and B-2 bombers. It hopes to eventually obtain a minimum of 100 Raiders and aims for some to enter service by the mid-2020s.
Walden also said that the production line being used to do the load calibration tests will be the same one that will build the first 100 bombers.
"We're also verifying that the production and manufacturing matches the predictions as well," Walden said. "We're going to learn that very shortly."
The B-21's first flight will likely be held at Edwards Air Force Base, California.
Although the B-21 Raider's development and production timeline has largely been kept behind closed doors, Secretary of the Air Force Frank Kendall has called the bomber one of the keys to modernizing the service.
In addition, Kendall said during a keynote speech at the conference that he's looking to develop unmanned aircraft that can operate in tandem with the Air Force's new systems — such as the B-21 Raider and the secretive Next-Generation Air Dominance aircraft, or NGAD.
"We're looking for systems that cost nominally on the order of at least half as much as the manned systems that we're talking about for both NGAD and for B-21," he said. "They could deliver a range of sensors, other mission payloads and weapons, or other mission equipment. They can also be attritable or even sacrificed if doing so conferred a major operational advantage — something we would never do with a crewed platform."
While Kendall noted the technology is available to incorporate unmanned platforms into a B-21 or NGAD system-of-systems concept, the Air Force needs to determine the best operational concepts and most cost-effective approach for the platforms.
Topics: Air Force News