EMERGING TECHNOLOGY HORIZONS EMERGING TECHNOLOGIES
U.S. Needs to Refocus on Energetic Materials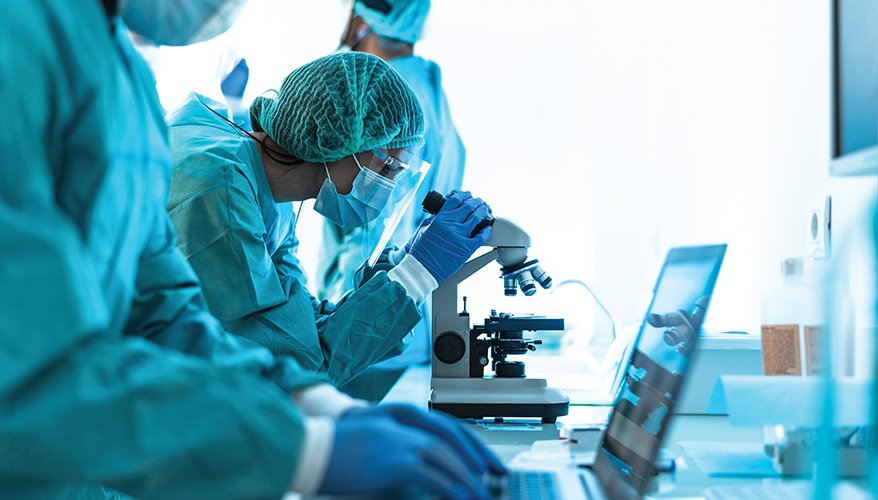 iStock photo
The list of top defense modernization priorities that were cited in the 2018 National Defense Strategy forms the basis of our work at the National Defense Industrial Association's Emerging Technologies Institute.
An updated list of technology priorities, recently released by the office of the undersecretary of defense for research and engineering, reasserted the importance of those original emerging technologies and even added a few more topics.
And yet we also know that there are many technical areas that are not explicitly covered in the emerging technology list, but are nonetheless critical to national defense and which will benefit from developments in other emerging fields. One of these is the ongoing research and development of advanced energetic materials.
Energetic materials refer to the broad category of explosives, propellants and pyrotechnics, all essential to the performance of weapon systems. There is an urgent need for more advanced energetic materials to enhance the performance and lethality of modern weapon systems.
Despite their importance to much of what the military does, there has been little in the way of practical advancement since the end of World War II. For example, RDX, one of the mainstays of our explosive inventory, was patented in 1898, and entered manufacturing in 1940; another common explosive, HMX, is only slightly more recent, having entered service only a few years later.
As with a number of emerging technologies, peer competitors are moving ahead of the United States in the deployment of advanced energetic materials, often using U.S. technology originally developed here.
For example, China since 2011 has been building weapons with CL-20, an energetic material invented in the United States 35 years ago that produces less visible exhaust, but that we ourselves have not used operationally because of production and environmental challenges.
Even worse, the current U.S. industrial base in energetics manufacturing is outdated and vulnerable, in some cases relying upon hostile foreign sources for critical ingredients. There are fears that the industrial base might not be able to provide the volume of energetic materials needed to replenish weapons in a large-scale conflict.
There is hope on the horizon. Several of the Defense Department's emerging technologies could play a role in developing more effective energetics. Artificial intelligence and machine learning algorithms have shown promise in the pharmaceutical industry for the identification of new target molecules to treat illnesses and diseases. This work in creating new drugs has led to the development of advanced software that can help identify promising new materials with a wide range of properties. Such an approach is already being applied to the development of next-generation explosives and propellants. These tools offer the promise of discovering new molecules with exceptional energetic properties.
Another emerging technology which holds promise in the energetic materials field is the use of biological processes for advanced manufacturing. Living organisms have already been found that can play a role in the manufacture of certain compounds. As just one example, researchers have identified a bacteria species that commonly grows in seawater that could be modified to produce compounds suitable for use as jet fuel.
Bioengineering principles may offer approaches to production of complex molecules for use in next-generation energetic systems. Bioengineering also offers the potential of environmentally benign manufacturing solutions.
It isn't enough to simply invent new energetic materials; they also have to be produced safely and reliably at scale. Batch processing is the mainstay of production at U.S. munitions plants today, but more modern manufacturing technologies could be applied to improve production processes. For example, modern technologies such as continuous processing, where materials are continuously in motion, and so-called resonant acoustic mixing where sound energy is used to affect safe mechanical mixing, offer the potential to produce energetic materials more efficiently and more safely.
Applying additive manufacturing processes to energetics-based systems also offers the possibility of delivering new warhead and rocket motor designs with enhanced performance. Indeed, several companies are already using additive manufacturing in this way to significantly reduce the cost of making complicated internal flow paths.
All of this is to say that energetic materials represent an area of critical defense need that would benefit greatly from the application of modern techniques and advances in other related technologies. Indeed, several recent studies sponsored by both the Defense Department and industry have highlighted the need for urgent action to address performance, production and supply chain shortfalls in the U.S. energetic materials enterprise.
For this reason, the Emerging Technologies Institute is partnering with Purdue University, a university renowned for its work in energetic materials, to cohost the Breakthrough Energetics 2022 conference on the Purdue campus May 4-5, 2022. This meeting will be focused on the art and science of energetic materials invention and production, as well as how we can create a modern energetics enterprise that will meet future defense needs. Please consider attending for what will be a landmark event.

John Fischer is principal scientist at the Energetics Technology Center and Dr. Mark Lewis is the executive director of the Emerging Technologies Institute.