BUDGET 2023: Army's Request Prioritizes Modernization, Slows Down Vehicle, Helio Upgrades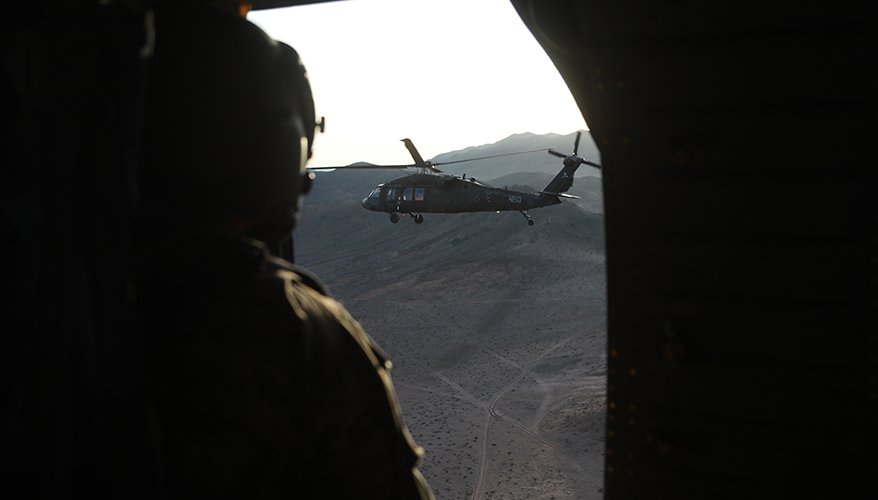 Army photo by Pvt. Brooke Davis
The Army is asking to slow down upgrades for some fighting vehicles and helicopters in its budget proposal for fiscal year 2023, while also hoping its modernization efforts will see continued progress, service leaders said March 28.
The Army's fiscal year 2023 budget request is $177.5 billion, about $2.8 billion more than the 2022 enacted level.
Undersecretary of the Army Gabe Camarillo said the proposal "enables a continued transformation to the Army of 2030 as we strategically pivot from two decades of a focus on counterterrorism to an Army adapted to meet our top pacing challenge in China, and the acute threat of Russian aggression."
Military personnel accounts grew by $3.2 billion even though end strength is predicted to diminish. The total request is $58.3 billion and includes the 4.6 percent pay increase the Biden administration is requesting for all government personnel.
"These funds enable the Army to recruit, train and promote and retain quality soldiers," director of the Army Budget Maj. Gen. Mark S. Bennett, told reporters
The Army "proactively made a decision to temporarily reduce" its end strength in light of a tight job market, Bennett said, from 485,000 soldiers to 476,000 in fiscal year 2022 and 473,000 in 2023.
"I would just want to emphasize that this is not a budget driven decision. It's about maintaining high quality of our talent and our recruiting and we will look to build back up our end strength," he said.
As for hardware and programs, the budget continues to support the service's top six modernization priorities: long-range fires, ground combat vehicle, future vertical lift, the network, air and missile defense and soldier lethality.
"The Army also continues to emphasize our six signature priority efforts that are critical to maintaining the competitive edge," Bennett said.
For procurement and research and development, the Army is asking for $35 billion.
"The Army's modernization efforts are critical to maintaining our competitive edge as we transition our focus from irregular warfare to strategic power competition," he said.
The Army's $13.7 billion research, development test and evaluation request accelerates incremental upgrades to existing systems, Bennett said, which includes $2.7 billion for science and technology.
That also includes an undisclosed amount of funding to outfit one battery with a long-range hypersonic weapon and $90.9 million for Project Convergence, the Army's effort to connect sensors and shooters, also known as joint all domain command and control. The experiments for that program are expected to begin in September, he added.
Legacy aircraft accounts, which include the Gray Eagle unmanned aircraft, UH-60 Black Hawk and CH-47 Chinook, would be reduced by $500 million under the proposal. The Army remains on track to begin fielding replacement future vertical left aircraft in 2030, Camarillo said.
The Army is requesting to slow down and reduce funding for upgrades to the Abrams, Bradley, Stryker and the Paladin Integrated Management fighting vehicles, Bennett said.
Due to production startup issues, the Army didn't request any new armored multi-purpose vehicles for fiscal year 2022, but will ask for 72 vehicles in 2023, Bennett said.
Increases include: counter small-unmanned aircraft systems, retrofit kits for Humvees, and the tactical intelligence target access node, which is a critical intelligence system in support of the number one modernization priority — long range fires, Bennett said.
As the next generation squad weapon program, budget documents call for 17,164 fire control modules, 1,704 automatic rifles and 16,348 rifles, Bennett said.
The Army is requesting $101. 8 million to fund its Arctic Strategy, which will go for training, equipment and operations in the region. That includes procurement for 13 of the new cold weather all-terrain vehicles.
Topics: Army News