NDIA POLICY POINTS DEFENSE DEPARTMENT
U.S. Must Ready Defense Industrial Base to Aid NATO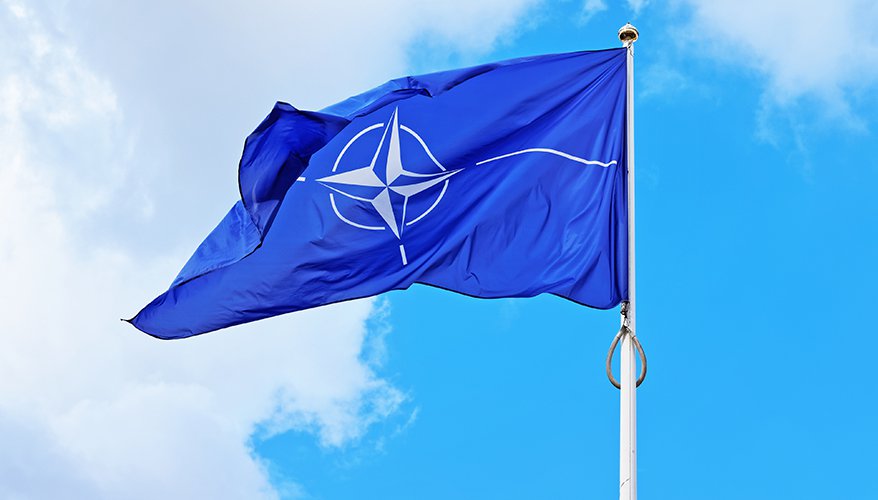 iStock photo
People across the globe have witnessed first-hand Russia's renewed aggression towards Ukraine, a conflict resulting in the largest land war in Europe since World War II.
If the United States and its NATO allies cannot deter such action, it could be possible for similar scenes to occur in other countries bordering Russia. A prime example are the Baltic states: Estonia, Latvia and Lithuania. Though now tied to the West through economic cooperation, as well as military alliances such as NATO, these nations previously existed as part of the Russian sphere of influence. They have sizable Russian minorities who speak Russian and consume Russian news.
Recent events have put paired action to what has up to now been mere verbal antagonism toward NATO's eastern expansion. While a conflict with NATO members would result in a wholly different set of ramifications, member countries should not fail to take the steps required to deter wider regional conflict.
In order to adequately remain vigilant against any possible scenario, the United States in its own right needs to take the steps necessary to prepare its defense industrial base.
Yet an important question remains: What is the current state of this vital economic sector? To answer this, one should examine the National Defense Industrial Association's annual report, "Vital Signs 2022: The Health and Readiness of the Defense Industrial Base." While the report does not assess individual defense companies, it does analyze the environment in which they are asked to operate. This year's report assigned the industrial base an overall "unsatisfactory, failing" grade of 69. While this score is obviously disappointing, for the purposes of this analysis, two particular sections are particularly relevant.
First, "Production Capacity and Surge Readiness" capabilities dropped a significant 15 points compared to the previous year. This can partly be attributed to the evolving effects of the COVID-19 pandemic but is nonetheless a cause for serious concern. When coupled with the current status of NATO's Eastern European members, the problems are only compounded.
In the Baltic region, for example, NATO lacks a significant military presence. In January of this year alone, there were only 4,000 NATO troops stationed in the Baltic states, without any accompanying tanks or warplanes. It would be difficult and time-consuming to try and surge much-needed personnel into the Baltic region should it prove necessary.
The lack of current personnel and infrastructure, coupled with existing capacity challenges in the United States, would place NATO in an unenviable position if an industrial and deployment surge became necessary. A massive effort would be required as the industrial base maneuvers to produce countless weapon systems and munitions.
There is also another factor that must be considered when addressing the build-up of deterrence forces in NATO member territories. This is the development of new and evolving technologies. In the "Emerging Technologies" section, the report details several modernization priorities that can deliver technical capabilities needed to cope with an evolving security environment. Of those areas, hypersonics stand out as one technology particularly crucial to keeping pace with other emerging great powers.
By definition, hypersonic weapons are those which can travel more than five times the speed of sound, or Mach 5. For numerous nations, including the United States, they represent the next frontier in missile technology. However, for far too long, research and development necessary to cultivate this technology have been lacking. In "Vital Signs 2022," Congressional interest in these capabilities expressed in committee hearings decreased six percent. This is a troubling trend, especially when considering the significant resources near-peer adversaries are devoting to developing this technology.
Hypersonic systems, which could be utilized for a variety of deterrence purposes, remain a crucial element within NATO's security apparatus.
Yet as previously mentioned, efforts have been neglected for far too long. Development has accelerated and then been halted while developmental testing has happened at a painfully slow rate if at all, resulting in years of slow progress allowing other nations to leap ahead.
Russia recognizes this, as their Defense Minister Sergei Shoigu recently confirmed hypersonic missiles will make up the core of his nation's non-nuclear deterrence. Russia's key strategic partner, China, is also cognizant of these developments, having accelerated its own hypersonic program through extensive investments and testing—over 10 times the rate of U.S. testing.
Since the Soviet Union's collapse, there has been a relative peace in Europe. Gone were thought to be the days of vast European land wars that displaced populaces and reduced cities to rubble. This collective idea has been shattered by the recent actions of Russia in the Ukraine. At the same time, competition continues to heat up in the Western Pacific as China notes the Western response to aggression.
When NATO was established in 1949, its purpose was to provide a collective security measure in the event of future conflict with the Soviet Union and later its Warsaw Pact allies. It sought not to conquer or provoke additional tension. The same principles exist today, as NATO members seek to secure their future and establish a peaceful existence.
To achieve this goal, especially in more geographically sensitive regions, the U.S. and its NATO allies should closely examine current capabilities in order to deter future costly confrontations. A renewed priority must be placed on industrial capacity and capabilities, investments in emerging technologies, and force posture.

Thomas Low is a junior fellow at NDIA.
Topics: Defense Department