Military Sealift Considered 'Black Sheep' of Shipbuilding Family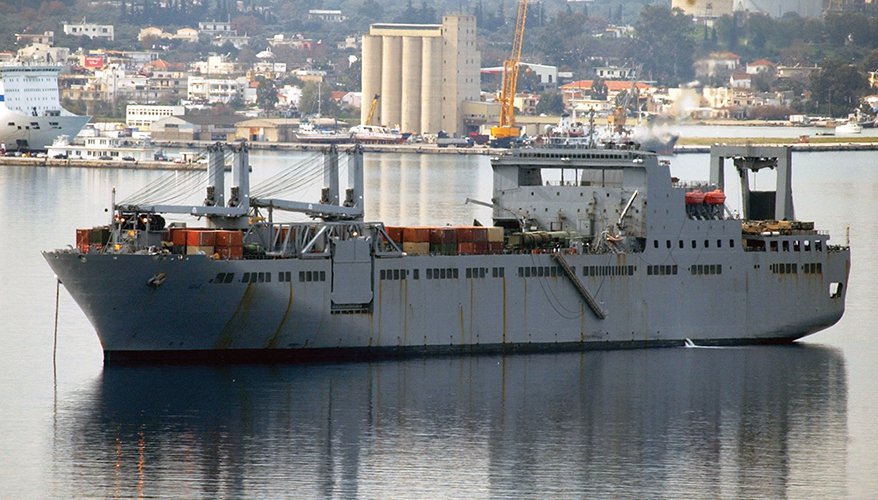 Military Sealift Command's large, medium-speed roll-on/roll-off ship USNS Bob Hope
Navy photo
The U.S. military's sealift capabilities are key enablers of expeditionary operations and would be critical in a future great power war. However, these types of assets are a relatively low priority when it comes to funding for shipbuilding and conversion, experts say.
Sealift vessels transport approximately 90 percent of Army and Marine Corps combat unit equipment and supplies in support of major combat operations, according to the Navy.
However, when it comes to funding, the systems are the "black sheep" of the sea service's family of platforms, said Eric Labs, senior analyst for naval forces and weapons at the Congressional Budget Office.
"In terms of the priorities within the shipbuilding budget, military sealift is going to be way, way down there," he said in February at the National Defense Industrial Association's Expeditionary Warfare Conference. "They're going to want to fund carriers, surface combatants, submarines, even the regular L-class ships before you start spending money on military sealift."
Today's military sealift assets are aging and need to be replaced, officials are warning.
"Our ships are 46 years old in the reserve fleet," Air Force Gen. Jacqueline Van Ovost, commander of U.S. Transportation Command, said at a recent event hosted by the Center for Strategic and International Studies. "We have steam ships. You can't even find engineers that work on steam ships. We have to keep … 60-, 70-year-old engineers around to keep running them. We must recapitalize that."
Vice Adm. Ricky Williamson, deputy chief of naval operations for fleet readiness and logistics, N4, said: "We've got to sustain [U.S. forces]. You do that through logistics. I need platforms."
The Defense Department's strategy is to buy used commercial vessels and convert them for military use, rather than building brand new ships.
"There are commercial platforms out there which are much younger than the platforms we have," Williamson said. "We can go buy them. The market is very good right now."
After they are purchased, the vessels are brought to U.S. shipyards and refitted, refurbished and reflagged.
For fiscal year 2022, the Biden administration requested $300 million to procure five such platforms. However, lawmakers balked and as of press time had declined to authorize or appropriate the funding.
"The [House Armed Services] Committee notes that the Congress provided funding for two vessels in fiscal year 2021 and that the Navy has been unable to successfully contract for those ships," lawmakers said in a report on the 2022 National Defense Authorization Act. "The committee will need to see the Navy execute the fiscal year 2021 funds and the vessels in question inducted into the [Ready Reserve Force] before it can recommend additional funding for this program."
Out of a $20 billion shipbuilding and conversion account budget, only a few hundred million dollars is being requested for military sealift — less than 2 percent.
Labs noted that in the grand scheme of things, military sealift is relatively inexpensive.
"It doesn't require a huge amount of resources on an annual basis, relative to the shipbuilding account and the Navy's account writ large, to be able to pay for that," he said.
"There was reluctance from the Congress in this current cycle to give more money for that, but I think that the money is not going to be that hard to find [in the future] because they don't require that much if they're following that … used-ship sealift path," he added.
Ronald O'Rourke, naval affairs analyst at the Congressional Research Service, said buying used ships should mitigate cost concerns.
"If you were building new strategic sealift ships, then … you will probably have more of a conversation along those lines about how to fit that in" the budget given fiscal constraints, he said.
Topics: Shipbuilding