NDIA POLICY POINTS DEFENSE CONTRACTING
Professional Development Key to Industrial Base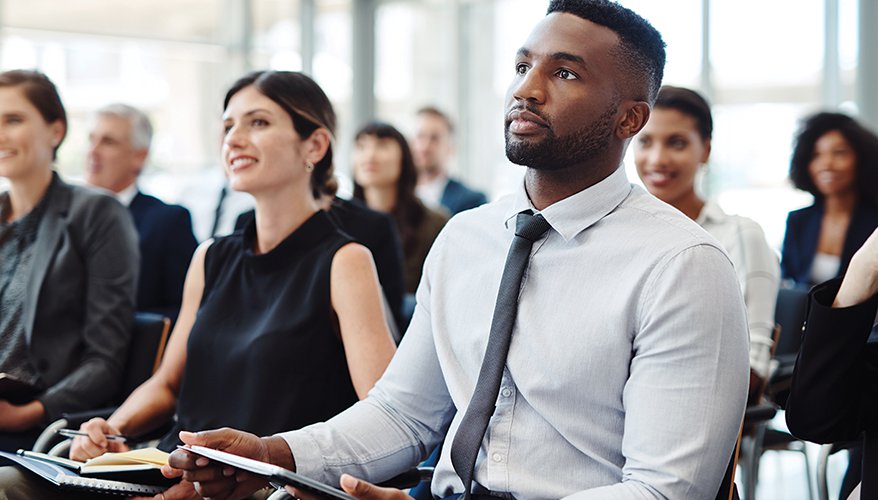 iStock photo
When analyzing the most pressing issues that impact the defense industrial base, continuing education is often overlooked.
As a result, serious questions have arisen. For example, how can professionals in the defense industrial base maintain knowledge on current best practices? Additionally, where can they obtain high-quality training to ensure operational excellence and compliance with always changing regulatory requirements?
Professionals working within, or with, the defense industrial base routinely encounter complex business and technical problems. They must navigate the complexities of doing business with the Defense Department and other federal agencies, while employing a deep understanding of the warfighters' critical needs necessary to compete in all domains of warfare.
The defense industrial base consists of a highly diverse group of companies with wide-ranging capabilities. However, their access to professional development opportunities varies widely. This is problematic for an industrial base whose health is reliant upon all of its members.
The health of the defense workforce is central to national security. Yet far too often, the realities of the current landscape present a troubling scenario. Industry and government must both begin to acknowledge the effects of technology, decreased interest and stagnating diversity on workers, and develop holistic solutions to these challenges as described in the National Defense Industrial Association's annual report, Vital Signs 2022: The Health and Readiness of the Defense Industrial Base.
Ensuring that the defense sector's workers are prepared to excel in their jobs is a key first step toward reversing these detrimental trends. This can be achieved with the proper support of trusted, quality professional development programs targeted at the bespoke needs of the defense industry.
Many large and even some medium-sized firms see few issues with providing continuing education for their workforce. Some have dedicated entire departments solely to workforce development and training. However, most companies in the defense industrial base are small and some lack either the resources or budget to provide professional development at a level comparable to larger businesses.
This not only impedes employee development at these smaller firms, but also decreases the allure of joining such enterprises.
Expanding employees' skillsets and core competencies will contribute to the strength of the defense industrial base. For example, employees with greater fluency in intellectual property and data rights negotiations can better achieve a fair valuation of their IP throughout the sales cycle.
Business development and value recognition skills help employees beyond the C-Suite represent their company's value proposition to government and other industry clients. Training on cybersecurity requirements adds value by protecting businesses' sensitive data and keeps firms in compliance with complex regulatory requirements.
More broadly, the health of the defense industrial base depends on diversity in all respects — size, locality, expertise and employee composition. Without it, industry does not provide the full scope of innovation, ingenuity and hard work that the warfighter needs to maintain national defense.
No matter what capability the nation needs — be it major weapons programs, equipment servicing, or consulting services — it must be sourced from a competitive marketplace. Furthermore, companies that win defense contracts must depend on this same competitive marketplace to ensure that the raw materials and parts procured, and the subcontractors employed, are able to produce capabilities which ensure a U.S. tactical edge.
Looking beyond competitiveness, we must protect and bolster the role of new entrants. Professional development opportunities for companies, and their employees, ensure growth so that they may keep up in a rapidly changing marketplace. Without a robust workforce, fewer businesses will choose to enter, and even fewer will survive and thrive once they arrive.
Moreover, professional development provides opportunities for these companies to exist in more parts of the country, producing new comparative advantages, and to hire employees with diverse backgrounds that give their firms diverse talent.
NDIA's Business Institute is prepared to provide that training and development that defense industry professionals may need in order to tackle any business issues they face, including navigating the complexities of the U.S. government market. The Business Institute is NDIA's hub for defense-related education, training and professional development, and builds upon existing NDIA programs such as STEM Pathways of the Defense Workforce Project and Women In Defense Scholars.
To help achieve these important goals, the Business Institute has forged strategic partnerships across academia and industry. Current partners include Carnegie Mellon University, University of Dayton School of Law, The Maher Group, Mastering Business Development LLC, and Offset Education LLC. The institute hopes to soon expand its network of partners.
In the coming year, NDIA intends for the Business Institute to play a critical role in bolstering professional development and continuing education for the entire defense industrial base.

Sandra Hubbard is NDIA's Business Institute program manager. Chris Sax and Jacob Winn are strategy associates at NDIA.
Topics: Defense Contracting